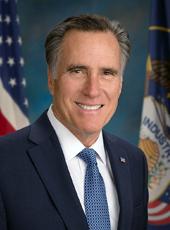 Romney Campaign Press Release - Governor Mitt Romney Announces Health Care Policy Advisory Group
FOR IMMEDIATE RELEASE

CONTACT: Kevin Madden (857) 288-6390
Boston, MA - Today, Governor Mitt Romney announced that several leading health care advisers will serve on the Romney for President Health Care Policy Advisory Group. Congressman Tom Price (R-GA) and former Massachusetts Secretary of Health and Human Services Tim Murphy will serve as Co-Chairs of the Advisory Group. Together, they have been working with Governor Romney to craft the policies needed to help more Americans obtain access to affordable, portable, and quality private health insurance.
On Friday, Governor Romney will outline his plan to support free-market health care reform that will allow more Americans to become insured through the private market.
"Across this country, people are concerned about health care and having access to the insurance they need to cover themselves and their families. We need to make it easier for more Americans to have access to affordable, portable and quality private health insurance. This can only be done by bringing free-market principles to bear on the health care market," said Governor Romney. "I am proud to have the policy counsel of these leaders who represent years of experience in the health care industry. Together with their help, we are crafting the policies that will ensure every American can afford private health insurance."
As Governor of Massachusetts, Mitt Romney reformed the health care system so that more Massachusetts citizens now have access to affordable, private health insurance.
With today's announcement, Co-Chairs Congressman Tom Price and Tim Murphy issued a joint statement saying, "More than any other presidential candidate, Governor Romney actually has a record of putting conservative principles to work in health care. With that experience and leadership, we know that he will take the steps necessary to help reform our health care system to the benefit of every American."
Background On Governor Romney's Health Care Policy Advisory Group:
Congressman Tom Price (Co-Chair): Elected to Congress in 2004, Congressman Price is an accomplished physician and surgeon. For over 20 years, Congressman Price was in private practice running an orthopaedic clinic just north of Atlanta. He also served as an Assistant Professor at Emory University School of Medicine and as Medical Director of the Orthopaedic Clinic at Grady Memorial Hospital in Atlanta. Since coming to Congress, he has been an outspoken advocate for patient-centered health reform and finding solutions for covering the uninsured.
Tim Murphy (Co-Chair): Murphy is the President of Beacon Health Strategies. Prior to Beacon, Murphy served as Governor Romney's Health and Human Services Secretary. In this capacity, he oversaw a $12.0 billion budget and approximately 22,000 employees that delivered programs and services through 15 state agencies to over one million state residents. He was the principal architect of Governor Romney's pioneering approach to enable each Massachusetts resident the opportunity to purchase affordable health insurance and improve the value of the health care delivery system. Prior to working in the Romney Administration, Murphy was an investment banker at JP Morgan.
Congressman Phil Gingrey: Elected to Congress in 2002, Congressman Gingrey was a practicing pro-life OB-GYN for more than 26 years and delivered more than 5,200 babies. Congressman Gingrey is the Chairman of the Republican Health Care Public Affairs Team, Chairs the Health Care Reform Subcommittee of the Republican Policy Committee, and Co-Chairs the Medical and Dental Doctors in Congress Caucus.
John Cogan: Cogan is the Leonard and Shirley Ely Senior Fellow at the Hoover Institution, and since 1980, a Stanford University Public Policy professor. Focused on domestic policy, he is an expert on U.S. budget, fiscal policy, Social Security, and health care. Together with Glenn Hubbard and Dan Kessler, he is the author of "Healthy, Wealthy, and Wise: Five Steps to a Better Health Care System" (AEI Press, 2005).
Glenn Hubbard: Hubbard is the Dean of Columbia Business School. A Columbia faculty member since 1988, he is also the Russell L. Carson Professor of Finance and Economics. In 2001, Hubbard was appointed Chairman of President Bush's Council of Economic Advisers (CEA). Together with John Cogan and Dan Kessler, he is the author of "Healthy, Wealthy, and Wise: Five Steps to a Better Health Care System" (AEI Press, 2005).
Cindy Gillespie: Gillespie served in the Romney administration as Counselor to the Governor and was involved in helping to pass Governor Romney's landmark health care reform in 2006. She is currently advising several states undertaking efforts to improve their health care markets.
Mitt Romney, Romney Campaign Press Release - Governor Mitt Romney Announces Health Care Policy Advisory Group Online by Gerhard Peters and John T. Woolley, The American Presidency Project https://www.presidency.ucsb.edu/node/296451