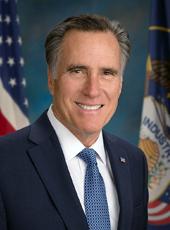 Romney Campaign Press Release - Governor Mitt Romney Announces Colorado Statewide Finance Team
FOR IMMEDIATE RELEASE

CONTACT: Romney Press Shop (857) 288-6390
Boston, MA - Today, Governor Mitt Romney announced the Romney for President Colorado Statewide Finance Committee. These Colorado leaders will help Governor Romney raise the resources necessary to be competitive in the state and across the nation.
"I am proud to have the endorsement of so many prominent Coloradans who have graciously offered to lend their talents and experience to my campaign," said Governor Romney. "These leaders recognize that our nation faces a new generation of challenges that will require a rededication to the conservative principles that have made us strong. I look forward to working with these Colorado leaders."
With today's announcement, former Governor Bill Owens said, "I speak for the entire Colorado Statewide Finance Committee when I say that we are proud to join Governor Romney's team. He is a strong leader with a record of accomplishment both in the public and private sector. We believe the Governor is the only candidate in this race who can change Washington and bring back conservative, common sense principles."
Background On The Romney For President Colorado Statewide Finance Committee:
Honorary Finance Chair Former Governor Bill Owens – Owens served two terms as Governor of Colorado, from 1999-2007, and was re-elected by the largest margin in Colorado history. During his two terms, Owens was committed to improving Colorado's transportation infrastructure, reforming education, and lowering the tax burden for families and businesses. He is currently Vice Chairman of RBS Greenwich Capital, an institutional banking and capital firm with more than $160 billion in assets. Owens also is a partner in the JCB Group, a Denver-based land development firm with projects in Colorado and Arizona.
Honorary Finance Chair John W. Suthers – Suthers is the Attorney General for the State of Colorado, having been appointed to his position by Governor Bill Owens in January 2005 and elected in November 2006. Prior to his appointment as Attorney General, Suthers served as the United States Attorney for the District of Colorado, a position to which he was nominated by President Bush in 2001 and unanimously confirmed by the United States Senate that same year. He also served two terms as the District Attorney for Colorado Springs. He has served on the board of numerous civic organizations, including as Senior Vice President of the Colorado Bar Association, and as President of the Colorado District Attorney's Council. He is a lifelong resident of Colorado.
Honorary Chair Senator Wayne Allard – Senator Allard is currently serving his eleventh year in the United States Senate. He is a member of the Appropriations, Budget, Health, Education, Labor and Pensions, Banking, and Housing and Urban Affairs Committees. Senator Allard is also founder of the Senate Renewable Energy and Energy Efficiency Caucus. He is currently the Chairman of the Senate Space Caucus. He formerly served in the U.S. House of Representatives, the Colorado State Senate and is a trained veterinarian.
Political And Finance Chair Bruce Benson – Benson is the President and owner of Benson Mineral Group, an oil and gas production company, and has owned companies in many other industries. He has an extensive background in political and community fundraising. Benson has been a Finance Chairman for both Presidents George H.W. Bush and George W. Bush, and numerous candidates in statewide races. He was elected to four terms as Chairman of the Colorado Republican Party. In 1994, he was the Republican nominee for Governor. Benson has been a major leader in the civic and philanthropic community. His real passion is education – he has chaired or served on many educational institution boards and commissions.
Political And Finance Chair Marcy Benson – Benson is the former Director of the White House Fellows program under Presidents Reagan and Bush. She also spent four years in the Reagan White House and has worked on numerous political campaigns. Benson is a community volunteer and has served on many boards, most recently as Chair of the Children's Hospital Foundation and as Co-Chair of the $250 million campaign for the new Children's Hospital in Denver.
Finance Co-Chair Mark Falcone – Falcone is the Founder and Managing Director of Continuum Partners, a real estate development company. Throughout his career, he has been actively engaged in dialogue to advance more sustainable settlement patterns within his industry and amongst public policy makers. Currently, he chairs The Nature Conservancy's Colorado Chapter Board, is a member of the Colorado Forum, a Founding Director of the Lab – Experiments in Arts and Ideas, a member of the Colgate University Board of Trustees, and a member of the NEA's Mayor's Institute on City Design Advisory Board.
Finance Co-Chair Maria Garcia Berry – Berry is Founder and CEO of CRL Associates, Inc., a prominent government affairs firm in Colorado. Over the years, in addition to successfully lobbying for prestigious development projects in and around the state, Berry has managed dozens of winning political issue campaigns in the Denver Metropolitan area. She has also served on the campaign finance committees for Senator Wayne Allard and Congressman Bob Beauprez. Berry serves on numerous boards including the Citywide Banks, the WellPoint Colorado, the Metropolitan State College of Denver, and the Auraria Higher Education Center.
Finance Co-Chair Doug Robinson – Robinson is a Co-Founder and Managing Director at St. Charles Capital, a mergers and acquisition advisory boutique. Previously, he was Executive Vice President and Managing Director at Hanifen, Imhoff and a Principal at Hambrecht & Quist. Robinson currently serves as the Chair of KidsTek, providing technology education to underserved children, and is an Executive Board member of the Denver Area Council of the Boy Scouts of America.
Members Of The Colorado Statewide Finance Committee:
- Jeff Adams

- Jay Allen

- Don Bailey

- Rick Balli

- The Honorable Bob and Claudia Beauprez

- Scott Congel

- Alex Cranberg

- Cortlandt Dietler

- Meg Duke

- Bill Fisher

- Sergio Gutierrez

- Jane and Frederic Hamilton

- William J. Hybl

- Eric Jenson

- Mary Pat Link

- Senator Andy McElhaney

- Senator Shawn Mitchell

- Marcus Mollmann

- Dave Noble

- Charlie Peck

- Scot Sellers

- Leslie Stanford

- John Strohm
Mitt Romney, Romney Campaign Press Release - Governor Mitt Romney Announces Colorado Statewide Finance Team Online by Gerhard Peters and John T. Woolley, The American Presidency Project https://www.presidency.ucsb.edu/node/296027