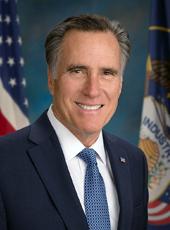 Romney Campaign Press Release - Glenn Hubbard: President Obama Hasn't Lived Up To His Promises
Romney Campaign Economic Adviser Glenn Hubbard today made the following statement on the September unemployment report:
"Today's jobs report is the latest reminder that President Obama's economic policies have been a disappointment. When he ran for office four years ago, he pledged to get Americans back to work. But even after passing a nearly $1 trillion stimulus and enjoying strong Congressional majorities for two years, President Obama still hasn't lived up to his promises. Consider this: If the number of people in the jobs force was the same as when President Obama was elected, the unemployment rate would be near 11 percent. The 114,000 jobs created last month is significantly lower than the level needed just to keep up with population growth. Two-thirds of new employment reflected people settling for part-time work instead of full-time jobs. Today, 23 million people across the country are struggling to find work, and it's clear we need a new leader in the White House to turn our economy around. President Obama has proven that he's not that leader. He's offering no solutions to the jobs crisis, only more of the same old failed policies that stifle growth and hiring. As the recent debate spelled out, Mitt Romney is proposing a very different plan, one that will create 12 million new jobs and ensure a brighter future for all Americans."
Mitt Romney, Romney Campaign Press Release - Glenn Hubbard: President Obama Hasn't Lived Up To His Promises Online by Gerhard Peters and John T. Woolley, The American Presidency Project https://www.presidency.ucsb.edu/node/302909