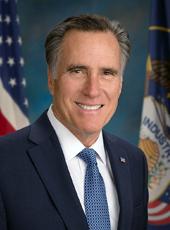 Romney Campaign Press Release - In Case You Missed It: Governor Romney On "Fox News Sunday"
Governor Mitt Romney

"Fox News Sunday"

August 12, 2007
Governor Romney On Victory At Ames:
Fox News' Chris Wallace: "And joining us now, the winner of the Iowa straw poll, former Massachusetts Governor Mitt Romney. Welcome back to Fox News Sunday, Governor, and congratulations on yesterday."
Governor Romney: "Well, thank you, Chris. And it's already warm here in Des Moines."
Wallace: "It sure is. What do you see as the significance of your victory yesterday?"
Governor Romney: "Well, it's a big start getting ready for the caucuses. You want to do well in the straw poll so that you can build the organization, get your fundraising machine under way, make sure that your message connects with the people of Iowa, because if you can do well in the straw poll, it gives you the real boost that you need to go on to the caucuses.
"And of course, if you do well in the caucuses, that helps in New Hampshire and traditionally gets you going in a national campaign."
...
Wallace: "Let's talk a little bit about the rules of the straw poll, because it isn't just you come and you vote. In fact, you need to buy a $35 ticket. Somebody described to me a loser as somebody who actually pays for his own ticket, because most of the time campaigns like yours and your competitors pay the $35.
"Some creative accounting, I'm sure, from some of your rivals when they added up how much you'd spent on tickets, and buses, and organization, and a $2 million ad campaign – they say you paid about $800 per vote."
Governor Romney: "Well, they're missing one key thing, and that is the advertising was not for the straw poll. People don't come to a straw poll based on ads.
"The advertising is helping build the base that I need as somebody that's not terribly well known in Iowa to get better known, to have a message that connects with people and to get ready for the caucuses. It's the caucus that you really aim for.
"And what I'm pleased about is that the message I came to Iowa with - and that is that I could strengthen America, get the job done to strengthen our military, to strengthen our economy with better good jobs, and to strengthen America's families - that message connected with the voters here in Iowa.
"And I did it on the air. I did it at the grassroots level. I did over 300 events in Iowa over this last year. And a campaign, to be successful, has to have the resources, the ground team and the message, and we put that together."
Wallace: "You pointed out the fact that there were some people who weren't here. Do you think your victory is at all diminished by the fact that Giuliani and McCain and Fred Thompson didn't come to play yesterday?"
Governor Romney: "I think it's actually enhanced. I think if they thought they could have won, they'd have been here. The reason they weren't here wasn't an indication of their strength in Iowa. And so I think what you're seeing is that they looked at the field and said, 'Gosh, Mitt Romney's message and his resources and his ground team is so strong, we can't compete there.'
"And if you can't compete in the heartland, if you can't compete in Iowa in August, how are you going to compete in January when the caucuses are held? And then how are you going to compete in November of '08? Because fundamentally, you've got to win Iowa if you want to win the presidency. This is a purple state."
...
Governor Romney: "So I'm not going to overstate the results of yesterday. Obviously, they're going to continue to come at me with hammer and tong, but I believe people want to look beyond the attacks and understand what it is that a person stands for.
"And I think with 300 events across Iowa and a message that was clear as a bell, people coming out in large numbers on a hot day sent a pretty strong message." ...
To watch Governor Romney's interview, please see: http://www.youtube.com/watch?v=d1nkSenNJlo
Mitt Romney, Romney Campaign Press Release - In Case You Missed It: Governor Romney On "Fox News Sunday" Online by Gerhard Peters and John T. Woolley, The American Presidency Project https://www.presidency.ucsb.edu/node/296757