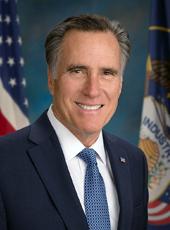 Romney Campaign Press Release - In Case You Missed It: Governor Romney On Fox News' "Big Story"
Governor Mitt Romney

Fox News' "Big Story"

August 17, 2007
Governor Romney On Enforcing Our Immigration Laws:
Fox News' John Gibson: "Mitt Romney is with me now. In this fight with Rudy Giuliani over who is tougher on illegal immigration and sanctuary cities, what is your record on opposing sanctuary cities in the state that you governed?"
Governor Mitt Romney: "Well, I wasn't a mayor, I was a governor, and so as a governor, I did everything in my power to make sure we weren't attracting people to come in to our state illegally. I authorized our state police to enforce federal laws against immigration. I also vetoed a law that the legislature passed that would have given tuition breaks to illegal aliens. I also said we're going to have English immersion in our schools and statement after statement that I made said we're going to do nothing to make our state an attractive place for illegal aliens.
"Mayor Giuliani, on the other hand, presided over a sanctuary city and said that those who have come here illegally, he welcomes and said, 'Come to our city, we want you.' That, in my view, is a mistake. I wasn't a mayor, and governors aren't going to save mayors from themselves. I was instead a governor, and I made it very clear that I was going to take no action to make our state more attractive to illegal aliens."
...
Gibson: "What would you have done in the Mayor's position? Here was his situation: 400,000 illegals, the U.S. Department of Customs and Border Control would only deport 1,500 to 2,000 a year. So he's going to have 400,000 anyway. If you were in charge, what would you have done?"
Governor Romney: "Exactly what I'm suggesting mayors throughout the country do, and that is conform with the federal law. We did that in our state. I authorized our state police to implement and to carry out federal immigration policy. We're going to have to enforce the law. Now, that doesn't mean we're going to round up in the case of the Mayor 400,000 people and deport them all at once, but it also doesn't mean you go out on the public airwaves and say, 'If you're illegal, we want you to come here.' That's a very bad message to be sending to people around the world who want to come to America illegally. This is important because we want legal immigration to continue and to be welcomed to this country - but illegal immigration that's got to end."
To watch Governor Romney's interview, please see: http://www.youtube.com/watch?v=yevSJstxSkw
Mitt Romney, Romney Campaign Press Release - In Case You Missed It: Governor Romney On Fox News' "Big Story" Online by Gerhard Peters and John T. Woolley, The American Presidency Project https://www.presidency.ucsb.edu/node/296763