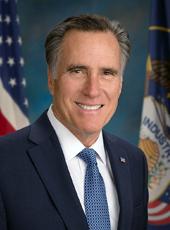 Romney Campaign Press Release - In Case You Missed It: "Dr. Romney Goes National"
"Dr. Romney Goes National"

National Review Online
August 27, 2007
Commentary From The Heritage Foundation's Robert E. Moffit:
"Romney's health-care-reform proposal is a refreshing reaffirmation of federalism. At the federal level, he proposes a universal tax deduction for all health-care expenses. Every person would be able to get the same federal tax deduction for health insurance, for example, regardless of where they got it; health insurance would then be personal and individuals would be able to carry their health insurance from job to job. Romney would also strengthen health savings accounts by eliminating today's minimum deductible requirement.
"These are major and welcome changes. But the real heavy lifting would be up to the states. The Romney plan provides federal incentives for states to reform their insurance markets in ways that would reduce premium costs and expand private coverage options for consumers.
"He leaves it to the states to determine how best to work out all the mind-numbing details, ranging from creating new risk pooling arrangements to drafting new underwriting rules. But under the plan, state officials would 'earn' federal funds to help low income people get private coverage by making their insurance markets more affordable and consumer-friendly.
"Romney's got this exactly right: Essentially, he's using existing government funds to do get the uninsured out of the hospital emergency rooms and into private health plans.
"Romney's national tax reform proposal would unify the tax treatment of health care for every American, while his encouragement of innovative state officials would respect the diversity of the states. After all, what works best for Massachusetts may not work well for Mississippi."
Robert E. Moffit is director of the Center for Health Policy Studies at the Heritage Foundation.
Mitt Romney, Romney Campaign Press Release - In Case You Missed It: "Dr. Romney Goes National" Online by Gerhard Peters and John T. Woolley, The American Presidency Project https://www.presidency.ucsb.edu/node/296740