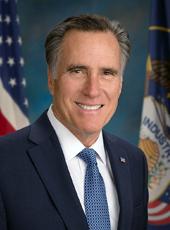 Romney Campaign Press Release - In Case You Missed It: "A Continuation Of About 30 Years Of Conservative Thinking"
Glenn Hubbard

Economic Adviser To Governor Romney

CNBC's "Kudlow & Company"

August 24, 2007
GLENN HUBBARD: "I think what Governor Romney has done very helpfully is say, 'Look, to make private markets work, you have to make changes on both the supply side to make insurance affordable and on the demand side so that people can buy it.' If you do those things and you let states experiment, you will get people covered."
CNBC'S BOB PISANI: "But Governor Romney is quite proud of the fact, justifiably so, that he has a universal health care plan in Massachusetts. But those elements seem to be lacking in the plan he has for the United States. Is there a reason it does not translate well for some reason?"
HUBBARD: "Well, first, I don't think your statement is accurate. What his plan involves is a lot of state experimentation. Massachusetts did one thing, he is justifiably very proud of it. Other states may do something different. The question on universal coverage is really getting people into private insurance at reasonable prices and this plan will do that."
...
HUBBARD: "What this is is a continuation of about 30 years of conservative thinking and health care embracing what Governor Romney himself did in Massachusetts. There are two keys here: one is federalism, letting states experiment, and second, to make sure that we make markets work. That's the clear difference between what Governor Romney has proposed and the expansions of government plans that his Democratic opponents have proposed."
To watch Glenn Hubbard's interview, please see: http://www.youtube.com/watch?v=r8f9TDi7TcA
Mitt Romney, Romney Campaign Press Release - In Case You Missed It: "A Continuation Of About 30 Years Of Conservative Thinking" Online by Gerhard Peters and John T. Woolley, The American Presidency Project https://www.presidency.ucsb.edu/node/296704