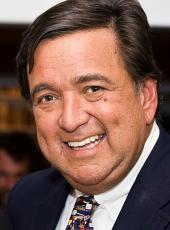 Richardson Statement on GLBT Pride Month
SANTA FE, NM -- Today, Governor Bill Richardson released the following statement regarding Gay Lesbian Bisexual & Transgender Pride Month:
"I am very pleased to join my friends in the GLBT community and Americans across the country in celebrating Pride Month. This month is a deserved commemoration of the contributions of GLBT Americans to the United States and a welcome symbol of how far we have come as a nation.
"We must also acknowledge that we are in the midst of a difficult struggle for basic human rights and we have a long way to go. This month is a worthy symbol of our progress towards full civil rights for every American, but we cannot ignore the challenges we still must conquer before we can truly move forward and create a better society.
"I have been a strong, dedicated, and proud supporter of the GLBT community throughout my time in public service. In Congress, I voted against the Pentagon's "Don't Ask, Don't Tell" policy. I continue to believe that it is wrong, shamefully wrong. This policy is not only detrimental to GLBT Americans, it is harmful to the security of every American, as badly-needed military personnel are discharged for no other reason than that they are gay or lesbian.
"As Governor of New Mexico, I have led the charge for equality in my state. We expanded anti-discrimination laws to include sexual orientation and gender identity. We provided state health insurance for domestic partnerships. And I signed into law the state's first hate crimes legislation for crimes based on sexual orientation and gender identity. I have fought hard for a Domestic Partner Rights Act in New Mexico and I will not stop fighting until the legislation is passed.
"As President, I will not rest until we have fulfilled America's most basic promise -- that every human being is created equal and that every American is due certain basic, inalienable rights. I know that until the human rights of every American are guaranteed, the rights of all Americans are demeaned."
Bill Richardson, Richardson Statement on GLBT Pride Month Online by Gerhard Peters and John T. Woolley, The American Presidency Project https://www.presidency.ucsb.edu/node/295566