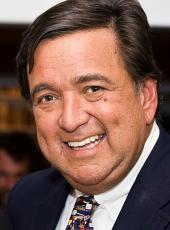 Richardson Campaign Press Release - New Mexico Governor Bill Richardson's Revised Public Campaign Schedule for March 2 - 4, 2007
SANTA FE, NM – This is New Mexico Governor Bill Richardson's revised public campaign schedule for March 2 - 4, 2007.
This weekend Governor Richardson will be making his first trip to Iowa since forming his Presidential Exploratory Committee. He will be attending a number of house parties as well as meeting with a number of different groups including union leaders, members of the Iowa Democratic Party, and members of the Young Democrats organization at Drake University.
Friday, March 2
WHEN: 11:00 a.m.

WHAT: Iowa Press interview with David Yepsen & Kay Henderson

WHERE: Iowa Public Television, 6450 Corporate Drive, Johnston, IA

NOTE: Press availability to follow interview at IPT. All press welcome.
WHEN: 12:30 p.m.

WHAT: Polk County Democrats Luncheon

WHERE: Latin King Restaurant, 2200 Hubble Ave, Des Moines, IA
WHEN: 1:30 p.m.

WHAT: Meet and Greet with Young Democrats at Drake University

WHERE: 2507 University Ave., Des Moines, IA – Cool Beans Student Lounge
WHEN: 4:30 p.m.

WHAT: Richardson Meet Up with Supporters & Iowa Bloggers

WHERE: The Breakroom Cyber Cafe, 3015 Merle Hay Road, Suite 4B, Des Moines, IA
WHEN: 6:30 p.m.

WHAT: House Party with Representative Mark Davitt

WHERE: 611 West Ashland, Indianola, IA

For more information about attending the event please contact Maria Goergen at 505-205-5001
Saturday, March 3
WHEN: 9:30 a.m.

WHAT: Breakfast with Women for a Stronger America

WHERE: A Dong Restaurant, 1511 High St., Des Moines, IA
WHEN: 10:30 a.m.

WHAT: Breakfast with Union Leaders

WHERE: Hotel Ft. Des Moines, Governor Room, 1000 Walnut Street, Des Moines, IA
WHEN: 3:30 p.m.

WHAT: Meet and Greet with Marshalltown Democrats

WHERE: Marshal County Democratic Party Office, 12 W Main Street, Marshalltown IA
WHEN: 5:30 p.m.

WHAT: House Party with Story County Democrats at Amy Welch and Charlie Bruner's Home

WHERE: 1148 Oklahoma St., Ames, IA
WHEN: 7:00 p.m.

WHAT: House Party with Boone County Democrats at the Home of Julie Allen

WHERE: 527 W 4th Street, Boone, IA
Bill Richardson, Richardson Campaign Press Release - New Mexico Governor Bill Richardson's Revised Public Campaign Schedule for March 2 - 4, 2007 Online by Gerhard Peters and John T. Woolley, The American Presidency Project https://www.presidency.ucsb.edu/node/295030