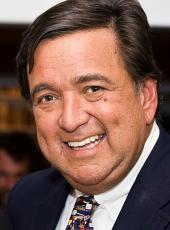 Richardson Campaign Press Release - New Mexico Governor Bill Richardson Unveils Bold, Innovative National Health Care Plan
Richardson Plan Calls for Affordable Health Care For All Americans, No Tax Increase
Presidential Candidate Governor Bill Richardson of New Mexico today announced his health care plan at a forum of presidential candidates sponsored by the Service Employees International Union and the Center for American Progress Action Fund. The Richardson Plan is a realistic, common-sense solution based on new ideas and proven methods.
"American families are struggling under the current system. As a Governor, I deal with these issues every single day and I have the experience it takes to get the job done," said Governor Richardson. "Imagine everyone having access to the same quality of healthcare as members of Congress and the President. Americans deserve no less."
Many families' budgets are stretched so thin that they are forced to rely on credit cards to pay their medical bills. To provide immediate relief, Richardson proposes capping credit card interest rates on necessary medical expenses. "The brother of New Mexico's own Secretary of Human Services had to charge his medical bills and is now paying 17% interest. As President I will protect Americans from having to pay outrageous interest rates on the medical debt they have on their credit cards," said Richardson.
Richardson's health care plan guarantees that all Americans will have choices of high quality, affordable care by giving every American the choice to keep their current coverage or obtain coverage through an existing, well-established program. Under Bill Richardson's plan:
Working families and small businesses will be able to purchase coverage through the same plan that members of Congress enjoy.
Americans 55 and older will be able to purchase coverage through Medicare.
Richardson will consider a "trade" with the states. Medicare funds care for seniors and persons with disabilities in exchange for states expanding their Medicaid and State Child Health Insurance Programs (SCHIP) to cover children and families.
Veterans will get access to the high-quality care they deserve, when they need it, without bureaucratic hassles. Richardson's plan will give every veteran returning from active duty a Heroes Health Card that provides them with a choice of providers wherever they live. No one who has served in our military should have to drive 100 miles to the nearest VA facility just to get care.
In addition to making quality healthcare affordable for every American, Richardson's plan will also keep costs under control for families and businesses:
Everyone who needs coverage will get an advance refundable tax credit based on income.
Richardson will clamp down on banks and credit card companies that charge outrageous interest rates for medical care debt. Lenders need to do their fair share.
Like auto insurance, all Americans will have to have health coverage and employers will pay their fair share of employee health care costs.
Richardson will invest in prevention, streamline administration, and support healthier lifestyle choices.
Richardson states that his plan can be paid for without raising taxes, noting that when some do not have access to affordable care, all Americans end up paying the price. He also pointed out that nearly 31% of healthcare expenditures are for administration instead of direct care.
"I don't think our first answer as Democrats should always be to raise taxes," said Richardson. "We can pay for this with a partnership between employers, employees, and government; with the efficiencies we're creating; and by requiring everyone to have health insurance."
Richardson also echoed his previous calls to withdraw troops from Iraq, stating that he would bring troops home from Iraq within a year and use some of the funds for health care.
Read the Health Plan Executive Summary
Bill Richardson, Richardson Campaign Press Release - New Mexico Governor Bill Richardson Unveils Bold, Innovative National Health Care Plan Online by Gerhard Peters and John T. Woolley, The American Presidency Project https://www.presidency.ucsb.edu/node/294928