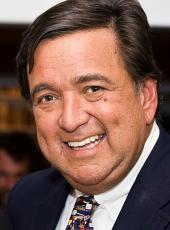 Richardson Campaign Press Release - New Mexico Governor Bill Richardson Announces Dr. Martha Burk, Renowned Women's Equity Expert, Author, and Political Consultant Joins Richardson Campaign as Senior Advisor
Governor signs proclamation commemorating 35th Anniversary of Title IX Legislation
Governor Bill Richardson today announced that Martha Burk, Ph.D., a renowned women's equity expert, author, and political consultant has joined his Presidential campaign as Senior Advisor for Women's Issues.
"I am very fortunate and proud to have Martha Burk join my campaign as one of my top advisors. She is a force of nature, and has been at the forefront of the women's rights movement for the past 30 years. Her experience, compassion, and political skills will be a tremendous asset," said Governor Richardson.
Martha Burk is co-founder of the Center for Advancement of Public Policy, a research and policy analysis organization in Washington, D.C. She is currently the Money Editor for Ms. Magazine, a syndicated newspaper columnist, and a political columnist for Tompaine.com.
Dr. Burk served as Chair of the National Council of Women's Organizations from 2000 to 2005, where she spearheaded the effort to open Augusta National Golf Club to women. The NCWO is the nation's oldest and largest coalition of women's groups, collectively representing over ten million women nationwide. She is also a former national board member for the National Organization for Women. Martha Burk was named a Woman of the Year by Ms. Magazine in 2003, and has been profiled in many publications, including People Magazine, USA Today, The Washington Post, and the New York Times Magazine.
Long active in public debate and political analysis, Dr. Burk holds a Ph.D. in psychology from the University of Texas at Arlington. Her background includes experience as a university research director, management professor, and advisor to political campaigns and organizations. She has provided briefing papers for presidential candidates, including Bill Bradley, Wesley Clark, and Howard Dean, and has worked closely with members of the United States Congress on issues of importance to women.
Dr. Burk has served on the Commission for Responsive Democracy, the Advisory Committee of Americans for Workplace Fairness, the Sex Equity Caucus of the National Association for the Education of Young Children, and the board of directors of the National Committee on Pay Equity, where she headed the Legislative Task Force. She currently serves as an advisory board member to several other national organizations, including Women for World Peace, a project of the Twenty First Century Foundation.
Governor Richardson also signed a proclamation commemorating the 35th anniversary of the passage of Title IX, legislation passed in 1972 that prohibits discrimination against women in educational programs, including athletics.
"This landmark legislation opened many doors, not only to the athletic opportunities commonly associated with Title IX, but also to medical schools, law schools, vocational training, and other educational opportunities previously denied to women," said Governor Richardson.
"Title IX guarantees the opportunity for women and girls to make the most of their talents and serve as role models for the generations that follow," added the Governor.
The Governor's proclamation will be presented at the annual Title IX Academic and Legal Conference taking place in Cleveland, Ohio, in conjunction with the NCAA Women's Final Four basketball tournament.
As part of the conference, Dr. Burk will speak on Title IX during a special reception Thursday evening at 6:00 p.m. at the Union Club of Cleveland.
Bill Richardson, Richardson Campaign Press Release - New Mexico Governor Bill Richardson Announces Dr. Martha Burk, Renowned Women's Equity Expert, Author, and Political Consultant Joins Richardson Campaign as Senior Advisor Online by Gerhard Peters and John T. Woolley, The American Presidency Project https://www.presidency.ucsb.edu/node/294873