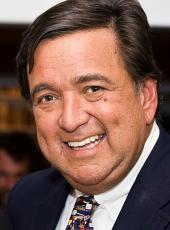 Richardson Campaign Press Release - Governor Richardson Lauds Success on Minimum Wage, Tax Cuts, Water, Energy and Education
Unfinished Business on Ethics, Transportation Necessitates Special Session
Governor Bill Richardson today called the 2007 Legislative Session one of the most productive sessions in state history.
"I think the people of New Mexico expected more out of this Legislature – and together—Legislators and Governor—we delivered," said Governor Richardson. "But let me emphasize a point—this is not a win for me, or even my legislative colleagues—I believe it is a win for the people we represent--the citizens of New Mexico."
Successes included raising the minimum wage to $7.50 per hour over the next two years. Passing a working families tax cut returning $52 million to low and middle income families and eliminating taxes on the salaries of active duty military. Other tax cuts passed will help spur economic development, health-care, and energy—a total of $84 million dollars this year, $102 million in 2008, and $125 million in 2009.
"These incentives will help us grow a clean economy, attract and keep high-wage jobs, and expand health care to more rural New Mexicans," said Governor Richardson. "Taken together, the minimum wage increase and tax cuts are huge steps forward for New Mexico's working families."
Governor Richardson's Year of Water agenda included a $10 million down payment on our Indian Water Rights Settlements, investments in our acequias and a $4 million for statewide leak detection and water demonstration projects. An extension of reliable and clean water supplies to underserved portions of the Navajo Nation was also funded. And the Governor continued to support New Mexico's Strategic Water Reserve, moved forward on the Ute pipeline, and passed a historic, statewide $2.5 million river protection and restoration act.
On the budget, a $5.6 billion dollar budget that was fiscally responsible and maintained a 10 percent reserve was approved. And the Governor carefully scrutinized the budget and capital package to ensure that it meets the needs of New Mexicans.
Teacher salaries were raised by 5% and an additional 2% on average for support professionals, principals and assistant principals. This raise will move New Mexico teacher salaries to 29th in the country. New Mexico's Pre-Kindergarten program will expand from 2,200 kids to 3,800 four year olds. And the legislature joined Governor Richardson in partially funding after-school enrichment programs, offering longer school years focused to early education, and investing in Reading, Math and Summer Institutes.
High schools will also be redesigned: increasing graduation requirements, raising the dropout age from 17 to 18, and funding a Cyber-academy. $191 million was invested to modernize our public schools and innovative charter schools. The lottery scholarship was also reformed and expanded adding $50 million into the College Affordability Act for needy students.
On energy, New Mexico became the first state in the nation to create a Renewable Energy Transmission Authority and passed legislation that will quadruple New Mexico's use of clean electricity by 2020. New Mexico also took several steps forward in the fight against global warming. Passing a clean coal tax credit, new bio-diesel targets will help our state reduce vehicle emissions, and green buildings tax credits so our schools, homes and offices can now come models of conservation.
The divisive issues of a cockfighting ban and medical marijuana were also approved.
"However, we completed the session with unfinished business," said Governor Richardson. "I will sign a proclamation calling legislators into a Special Session at noon on Tuesday to finish what we started."
Unfinished business the Governor noted included ethics reform, transportation and water infrastructure as well as domestic partnerships and anti-meth measures.
On ethics the Governor is calling for:
Pass campaign contribution limits.
Pass the ethics commission
Public financing of judicial candidates
The Governor also called for approval of his transportation infrastructure GRIP II package.
"Small communities across the state have waited too long for state help to build roads," said Governor Richardson. "The state has the resources to accomplish these projects. And voters in Southern New Mexico want assurances that the state is keeping its commitment to build the road to the new Spaceport, which we intend to move forward immediately."
The Special Session will also cover public-safety legislation meant to keep our families safe as well as unfinished domestic partners and Year of Water issues.
"With the ravages of meth in our communities, especially in rural New Mexico, we must have a meth registry act completed this special session," said Governor Richardson. "And it is unconscionable that we do not have tougher domestic violence laws."
"I think there is support for the Domestic Partner Rights and Responsibilities Act. New Mexico families deserve our respect no matter their race, creed or sexual orientation," said Governor Richardson. "Finally, In the Year of Water, I want to see another attempt to pass our water infrastructure bill to streamline the financing of local water systems to make it more efficient and effective."
Bill Richardson, Richardson Campaign Press Release - Governor Richardson Lauds Success on Minimum Wage, Tax Cuts, Water, Energy and Education Online by Gerhard Peters and John T. Woolley, The American Presidency Project https://www.presidency.ucsb.edu/node/294950