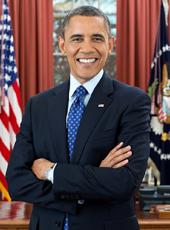 Remarks With President Reuven Rivlin of Israel at a Hanukkah Reception
President Obama. Hello, everybody! Well, welcome to the White House, and Happy Hanukkah! Before we begin, let's give a big round of applause to our musical guests, the Maccabeats. This is not the first time they have performed here, but they are more popular than ever. Their latest viral video is called "Latke Recipe." [Laughter] So if the food is better than usual this year, you will know why. [Laughter]
Ordinarily, I like to tell people at the afternoon Hanukkah party that this is the special one. [Laughter] And then, I tell the people in the evening they're the special ones. [Laughter] But this afternoon really is special, because we are joined by Israel's President, President Rivlin, and Mrs. Rivlin.
President Rivlin. Thank you. Thank you.
President Obama. So earlier today we had an excellent meeting where we reaffirmed the unbreakable bond between the United States and Israel. President Rivlin is a strong voice for equal treatment of all citizens of Israel and greater understanding between Israelis and Palestinians. And I was deeply moved by his expressions and—of commitment to equality and justice.
We're also honored that after Rabbi Susan Talve from St. Louis's Central Reform Congregation leads us in the blessing, President Rivlin and Mrs. Rivlin will join us in lighting the Hanukkah candles.
We do have some other special guests who are here today. I want to welcome all the Members of Congress who are here. Also, last Hanukkah, some of you may remember we celebrated Alan Gross's return home from Cuba. We are proud to have Alan here today at the White House. So that's worthy of celebration.
All of us come together, along with Jews around the world, to celebrate a band of Maccabees who inspire us even today. They were outnumbered, they were outarmed, and yet they proved that freedom can prevail over tyranny, hope can triumph over despair, light can prevail over darkness. That sounds like a description of the new "Star Wars" movie. [Laughter] But this one happened a little earlier.
The light from 1 day's worth of oil has lasted not just for 8 days, but for more than 2,000 years. The Maccabees' sense of faith and courage and righteousness continue to animate the Jewish community even now. It's no accident that when we're called out to speak on behalf of refugees or against religious persecution, American Jews remember what it was like to be a stranger and are leading the way. And even as we draw from the best of our traditions, we're never afraid to build on what came before and to forge a better future for our children and our grandchildren.
And that's certainly the story of the menorah that we light this afternoon. Ze'ev Raban was born in Poland, studied in Munich, Paris, and Brussels, before emigrating to what would become the State of Israel. As a member of the Bezalel School, he helped create a new Hebrew style of art. And his work is uniquely Jewish, but its beauty is universal, just like so many of the values that we celebrate on this holiday. So as we light one of Ze'ev Raban's beautiful menorahs, may we, too, be inspired to create something beautiful and lasting in this world. May the warmth of family and friends around the world bring us comfort and bring us joy. And may miracles past and present continue to inspire us as we build a better world together.
And with that, I would like to invite President Rivlin to say a few words, and then we will get the blessing from our Rabbi.
President Rivlin. Thank you. Thank you so very much. President Obama, Barack, and First Lady Michelle, thank you. Thank you for honoring and hosting my wife Nechama and me and all the guests from Israel to celebrate Hanukkah with you.
This is my 76th Hanukkah. [Laughter] I remember nearly all of them. [Laughter] I love all of them. But this one is for sure a little different. It is not easy to be away from your family—from our children and our grandchildren—to be away from Israel or from the wonderful city of Jerusalem, especially at Hanukkah. But they told me that the latkes and the donuts would be worth coming all the way, so here we are—[laughter]——
President Obama. Yes. That's true.
President Rivlin. ——standing here next to the menorah, which we call a Hanukiah in Hebrew.
We remember the brave Maccabees. We remember they did not fight against, they fought for: for liberty, for freedom of religion, for their traditions, for our traditions, for their ability to celebrate their own identity. Hanukkah is the holiday of spiritual activism. It is a holiday which represents the spirit of human being, created equally in the image of God.
Today, we see around the world terrible crimes and the danger to humanity cause a lack of respect, freedom of faith, freedom of religion. Each night of Hanukkah, we add; we add a new light to the menorah. Rabbi Abraham Heschel, one of the best friends of Martin Luther King, wrote in his book "Insecurity of Freedom" that people usually follow the path of regression. They begin high and fall down. But instead, we should be like the Hanukkah candles and follow the path of progression. He said that the people will have the strength to ascend if the leader himself continues to rise.
Today, we are all looking for strong and clear moral leadership of the kind of—you represent, President Obama. Leadership committed to the safety of its people, to the opportunity and the dignity of every human being. I would like to light this candle, this little flame, with a prayer and hope that one day, religious, cultural, and moral liberty will be enjoyed without question by each and every person in the world.
Hanukkah Sameach. Happy Hanukkah!
And to the Christian people all over the world, Merry Christmas, Happy New Year!
NOTE: The President spoke at 4:08 p.m. in the East Room at the White House. In his remarks, he referred to Alan P. Gross, a former U.S. Agency for International Development contractor who was detained by Cuban authorities for 5 years and released to U.S. custody on December 17, 2014.
Barack Obama, Remarks With President Reuven Rivlin of Israel at a Hanukkah Reception Online by Gerhard Peters and John T. Woolley, The American Presidency Project https://www.presidency.ucsb.edu/node/311374