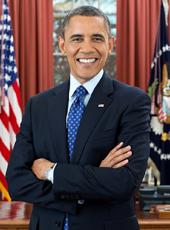 Remarks by White House Chief of Staff Denis McDonough to the Jewish Federations of North America General Assembly
[As Prepared for Delivery]
Good afternoon! Thank you, Richard Sandler, for your very kind introduction. To Michael Siegal, Jerry Silverman, and everyone at the Jewish Federations of North America—thank you for the chance to join you today. In my time at the White House, I've met with a number of your federations. We're grateful for our partnership with your Washington office, including William Daroff. But this is my first opportunity to address your entire General Assembly. I want to thank your co-chairs: a great friend to President Obama—Alan Solow and Sandy Lenger. And let me just say how proud we all are of her son, Army Specialist Paul Lenger, and all our extraordinary men and women in uniform.
I especially want to acknowledge the hundreds of college students here from across the country—the next generation of Jewish leaders in America. I have to give a shout-out to those of you from my home state of Minnesota. We're small but proud. And I don't know if he's still here, but as an old defensive back myself, I have to acknowledge Mark Wilf. Go Vikings!
Thank you all for the very warm welcome. I have to admit, for a guy named McDonough, I feel very much at home. Like so many of yours, my family originally came from somewhere else—my grandparents came here from Ireland. And our family—including my 10 brothers and sisters—is forever grateful for the opportunities we've been given by America—which always has been and must always remain a nation of immigrants.
Like you, I draw strength from my faith—my Catholic faith. Though different, our faiths are guided by shared values—that we are all created in the image of God, that we are all born with inherent dignity, and that we all have obligations to each other. That's the mission of so many charities—Jewish, Catholic, and others. And it's the work of your federations. To take care of each other. To stand up against inequality and for social justice, here at home and around the world. To treat our fellow human beings with gemilut hesed—acts of loving kindness.
I'm proud to serve a President who shares these values—because they've shaped his life. President Obama has spoken about how, as a young man without firm roots grappling with his own identity, he drew strength from the Jewish experience and the basic idea that everyone deserves a home. He knows that he would not be President without the African Americans and Jewish Americans who marched and sacrificed together for civil rights. He's grateful for the strong support he's always received from the Jewish community, including so many of you.
He and the First Lady have even made Seders a White House tradition, all of which has led some to call him our "first Jewish President." I guess that makes me his shamas. I'll admit, some of the policy debates I've been a part of are Talmudic. In the words of an old Irish saying, it can make me feel a little meshuganah. But I believe that public service is a noble calling—it's an opportunity to put our values into action. And guided by the values we share, we can be proud of the progress we've made as Americans and the steps we're taking to reduce inequality and promote social justice.
We believe that everyone who is willing to work hard should have the opportunity to work and provide for their families. Under President Obama, we've now seen 68 straight months of private sector job growth. Our businesses have created 13.5 million new jobs. The unemployment rate has been cut in half—from a high of 10 percent down to 5 percent. And there are more job openings today than there have been in decades. That's our values in action.
We believe that if we're going to reduce economic inequality and create more opportunity, we have to boost the wages of American workers and do right by families. That's why President Obama called for an increase in the minimum wage. It's why he'll keep fighting for paid family leave, for paid sick leave and to eliminate the gender pay gap—because women deserve equal pay for equal work. That's our values in action.
We believe that one of the best ways to reduce inequality and help Americans enter the middle class is to give them the education and skills they need to succeed. That's why we've invested in reforms to raise standards in schools and in new programs for technical training. Today, our high school graduation rate has reached 80 percent. More Americans are graduating from college than ever. And we'll keep taking steps to make college more affordable for our young people. That's our values in action.
We believe that in the wealthiest nation on earth, no one should be denied health care. Under the Affordable Care Act, 17.6 million Americans have gained affordable, quality health care. For the first time ever, more than 90 percent of Americans have health coverage. That's our values in action.
We believe that after a life of hard work, our seniors deserve a retirement of dignity and respect. After Democrats and Republicans came together, President Obama was proud last week to sign a budget that protects Medicare and Social Security from reckless cuts. As part of our White House initiative to improve care for seniors who are survivors of the Holocaust, our recent $12 million grant to JFNA will help us deliver the health care and social services these survivors need. Likewise, the $60 million compensation fund we created with France will finally begin paying out claims to Jews deported from France during the Holocaust, including survivors here in America.
As Americans, we also believe that we all deserve to be treated equally, no matter who we are or what we look like. I'm proud to serve a President who has stood up, forcefully, for fairness and justice. For immigrants, who deserved to be welcomed, not shunned. For the rights of our lesbian, gay, bisexual and transgender brothers and sisters. For a criminal justice system that treats all people fairly—building on the success of last year, when, for the first time in decades, America's crime rate and incarceration rate both went down at the same time. And we stand up for the right of all people, here at home and around the world, to practice their faith freely, and that includes our shared obligation to condemn and end anti-Semitism wherever it exists.
Perhaps nowhere do you see our shared values at work more than in our strong support for the security of the State of Israel. Now, I know that President Obama's approach to Israel—more specifically, his relationship with Prime Minister Netanyahu—has been the source of endless commentary. It's practically a cottage industry. It helps sell books. So allow me to offer my own perspective. Over the years, I have either participated in or helped to prepare Senator Obama and President Obama for every single one of his meetings with Prime Minister Netanyahu.
For President Obama, ensuring Israel's security is not just another element of his foreign policy. It's not a political issue. It's a solemn commitment made by all those who sit in the Oval Office—Democrats and Republicans—going back to Harry Truman. It's sacrosanct. I want to quote President Obama directly—"It would be a moral failing on the part of the U.S. government and the American people…if we did not stand up firmly, steadfastly not just on behalf of Israel's right to exist, but its right to thrive and prosper."
President Obama reaffirmed that commitment during his meeting with Prime Minister Netanyahu yesterday. And I'm pleased to announce that the President will do so again when he hosts Israeli President Rivlin next month. I know you heard from the Prime Minister earlier. As he's acknowledged, the security cooperation between our nations is unprecedented. Under President Obama, we've provided more than $20 billion in foreign military financing to Israel. We've invested billions in missile defense systems that have saved countless Israeli lives. Next year, we'll deliver the F-35 Joint Strike Fighter, making Israel the first country in the Middle East with this advanced aircraft. And as a result of the major resupply package that the President authorized this year, Israel will be guaranteed some of the most advanced military equipment in the world for years to come.
Yesterday, President Obama and Prime Minister Netanyahu discussed the next step—resuming talks on a new Memorandum of Understanding to guide our military assistance to Israel for another 10 years. These talks will take time, and we all want to get this right. Working together, we can ensure that no other nation in the region can challenge Israel's qualitative military edge.
President Obama's commitment to Israel's security—to global security—is why he's devoted so much time and energy to preventing Iran from obtaining a nuclear weapon. The deal with Iran sparked intense debate within the American Jewish community. I want to thank the JFNA for your role as a neutral forum where people from all sides could come together and express their views. Michael Siegal and Jerry Silverman even came to the White House for your webcast where President Obama was able to make his case and answer questions.
In that webcast, the President emphasized that the bonds between the United States and Israel are not just political ties or a relationship between nations; they're also ties of family that stretch back generations. Like any family, Americans and Israelis may at times disagree on some things, but our bonds are unbreakable because we always remember our core values—including our shared commitment to Israel's security and vitality.
In that spirit, I can report to you that we are now focused on fully implementing the deal to prevent Iran from obtaining a nuclear weapon. As of last month—October 18—the comprehensive deal we reached last summer is in effect, and Iran has begun to meet its commitments. Iran has started putting in place the necessary measures so that the International Atomic Energy Agency will get the access and inspections it needs when it needs. Iran has begun preparations to remove two-thirds of its centrifuges. And it is moving ahead with plans to redesign its heavy reactor at Arak so it can never produce plutonium for a nuclear weapon. When this deal is fully implemented, it will cut off every single one of Iran's pathways to a nuclear bomb.
I also want to point out that Iran has not yet received any additional sanctions relief under this comprehensive deal—and it won't until the IAEA verifies that Iran has completed every single one of the key nuclear steps required. As President Obama and Prime Minister Netanyahu discussed yesterday, the international community must work together to ensure Iran's full implementation of its commitments. We're going to be vigilant. And if Iran violates the deal over the next decade, we will snap sanctions back into place.
This nuclear deal, of course, does not remove our many other concerns about the Iranian government. Iran still unjustly holds journalist Jason Rezaian, Pastor Saeed Abedini, and former U.S. Marine Amir Hekmati. We continue to call on Iran to release these detained Americans and to work with us find Robert Levinson, who is still missing. And we are not going to stop working until we bring these Americans home to their families.
At the same time, we'll continue to oppose other Iranian threats. Iran destabilizes the region and supports terrorism. It supports Hamas and Hezbollah. Iranian leaders spew threats to Israel's existence. It sends forces and arms to prop up the Assad regime in Syria. That's why sanctions for Iran's support for terrorism and human rights violations remain. And it's why the United States will continue to bolster the defenses of our allies and partners, including our ally Israel.
Our commitment to Israel's long-term security is why we also remain unwavering in our support for peace between Israelis and Palestinians. Attacks against innocent civilians—such as we've seen in recent weeks—are inexcusable, and they achieve nothing but more death, more heartbreak, more suspicion and more resentment—on both sides.
As President Obama has said, Israel has an obligation to protect its citizens. The United States will continue to support steps by both sides to reduce tensions, exercise restraint, hold perpetrators accountable, and end the violence. As we have made clear, Palestinian leaders must strongly oppose any incitement to violence.
To truly stabilize the situation, however, it will be necessary to change the dynamic and restore belief in the possibility of peace. It will be critical for both sides to demonstrate – with concrete actions and policies – a genuine commitment to a two-state solution, which we believe is absolutely vital, not only for peace between Israelis and Palestinians, but for the long-term security of Israel as a democratic and Jewish state at peace with its neighbors. The only real solution is a two-state solution, and to get there, action needs to be taken to prevent a one-state solution from taking root instead. That means reversing current trends on the ground, where settlements and demolitions are dangerously imperiling the viability of a two state solution. Taking such steps will enhance security and stability for Israelis and Palestinians alike, while strengthening the voices of peace on both sides.
As the President has said, the borders of Israel and an independent Palestine should be based on the 1967 lines with mutually agreed swaps. A viable, sovereign Palestinian state living side-by-side in peace and security with a democratic, secure Jewish State of Israel—that is the only real path to peace.
In closing, I want to draw our attention to another challenge where our shared values can make a difference—a life-saving difference. Around the world, conflicts and violence have forced some 60 million people from their homes. This includes some 12 million Syrians—those displaced inside Syria and refugees who've fled abroad. All of us have been shaken by images of families clinging to rafts in the Mediterranean; a small innocent boy washed up, lifeless on a beach; thousands of refugees crowding onto trains, huddled in camps.
As a first and most immediate step, President Obama has made clear that we must go to the source of this crisis. With allies and partners, the United States will continue our military campaign to destroy ISIL. On the diplomatic front, we'll continue to work for a political solution that ends the civil war and ensures a transition to an inclusive Syrian government, without Assad. I'm here today, on behalf of President Obama, to say that the world—all of us—still need to do more to help the people of Syria who are suffering right now.
More nations need to step up with more aid. The United States is the largest donor of humanitarian assistance to the Syrian people—we've contributed more than $4.5 billion. Others have made significant contributions as well. But the United Nation's appeals for Syria still only have less than half of the funding that's needed—less than half. This will be on the G20 agenda next week in Turkey, and President Obama's message will be that the wealthiest nations in the world, including the United States, can and must do even more to help.
More nations also need to accept more refugees. Jordan and Lebanon are bearing a heavy burden. Turkey is hosting more than two million refugees. The people of Germany and Sweden have shown incredible generosity. But a small group of countries cannot be expected to handle the brunt of this crisis. And turning away refugees because they're a different religion—that's happened before; Jews know that history all too well—and we cannot repeat those mistakes.
We've announced that the United States will accept 85,000 refugees over the coming year, including at least 10,000 Syrians. We'll admit 100,000 refugees in 2017, including more Syrians. And just as we encourage more nations to do more, I know that President Obama believes we should be constantly looking at what more the United States can do as well.
Finally, all of us can do more—not just governments, but citizens. We need even more businesses and tech companies to help people donate online. We need more universities, communities, congregations, and citizens to lend their ideas and expertise. That's why we're encouraging Americans to go to AidRefugees.gov to learn what they can do to help. We believe that everyone can do their part. And I believe our faiths can help point the way.
From Exodus, we know that we must not oppress a stranger, having been strangers once ourselves. His Holiness, Pope Francis, reminds us that "the Gospel calls, asking of us to be close to the smallest and forsaken." I want to commend your federations and synagogues for offering help to Syrian refugees through the American Jewish Joint Distribution Committee. We see that same spirit in Jews across America and around the world.
Let's heed the example of the rabbi who said, "We who have known the pain of having the world turn a blind eye on us when we were refugees can do nothing less." Or the Frenchman—the son of a German Jew who fled the Nazis—who looks at today's migrants and sees his own family. "Ahmed is my brother," he says, "and Latifa is my sister." Or the Israelis who were sailing in the Mediterranean when they rescued refugees drifting in the water. "We realized they were Syrian and Iraqi," one Israeli said. "We told them we were Jews from Israel, and they kissed us and said 'Thank you."
JFNA—for more than 100 years, you haven't just professed your values, you've lived them. And in so doing, you've not only strengthened your own communities, you've enriched our nation and helped repair our world. As we build the future we seek, our greatest strength is the values we share—across faiths, across cultures. It's our commitment to each other, to equality, to justice, to extending our hand to those in need with those acts of loving kindness, to standing up for the security and dignity of our fellow human beings. In this work, you will always have a strong partner in President Obama and those of us who serve in his administration. On behalf of us all, I will simply close by echoing the words of those refugees saved from the waters—thank you.
Barack Obama, Remarks by White House Chief of Staff Denis McDonough to the Jewish Federations of North America General Assembly Online by Gerhard Peters and John T. Woolley, The American Presidency Project https://www.presidency.ucsb.edu/node/332387