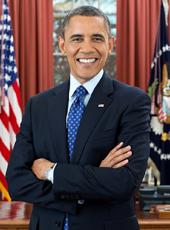 Remarks by White House Chief of Staff Denis McDonough at the Department of State
"Bridging the Education Gap for Refugee Children in Turkey"
[As Prepared for Delivery]
Good morning. Thank you Heather for the kind introduction. I thank you and Tony, who I know very much wanted to be here today, for hosting this important event.
As President Obama said on Friday night as the terrible attacks in Paris were still unfolding and yesterday in Turkey at the start of the G-20, the attacks on Paris on Friday were an attack on all of humanity and the universal values that we share.
We are gathered this morning in the Ben Franklin Room. Franklin is known as our country's first diplomat, serving initially in Paris from 1776 to 1778 to garner the critical French support for our independence. And then he presented his credentials to the French Court in 1779, becoming President Washington's – and the independent United States' - first ambassador to France.
La France a été aux cotés des États-Unis depuis leurs débuts. La France peut compter sur les États-Unis pour être à ses cotés maintenant. Vive la France.
Today, this group of leaders from government, tech companies, non-profits, and foundations – have come together to explore how we can provide the 400,000 school-aged Syrian children in Turkey access to an excellent education. It's an issue of great importance to President Obama, and it was on his agenda today at the G20 summit in Turkey.
Later today we will all hear from President Obama in Turkey of our redoubled determination to deepen cooperation with France to destroy ISIL, whose treachery knows no boundaries. And while the United States and our global coalition does that, this group has a critical role to play. We have to ensure we do not allow ISIL to steal the futures of the 400,000 school-aged children who have already had part of their childhood stolen as they were forced to flee their homes and their schools due to violence from ISIL and the Assad Regime.
Your work will not be easy. But it is worth it, because those kids are Syria's future. ISIL and Assad are not Syria's future. Those kids are. And the talent gathered in this room has done even harder things in the past – so we have every confidence your session today will take the next step to meeting this challenge.
And I can assure you that you will continue to have a partner in this State Department and this White House. We will do our part on this – even as we do our part addressing the historic refugee challenge around the world, including from Syria.
Since the days of Franklin, this country has been a refuge for the world's tired, poor and "huddled masses yearning to be free." It is part of who we are – and President Obama will not let ISIL change that in us.
Many of the individuals and families who have fled Syria are fleeing precisely the type of senseless and brutal violence that occurred in Paris on Friday night. Just as it has throughout our history, it continues to serve both our interests and our values to assist and provide safe haven to refugees and other vulnerable populations fleeing conflict. These people have much to contribute to this nation, and to the community of nations. Closing our doors and turning a blind eye to populations who continue to be in great need is not the answer.
We do not have to choose one set of interests at the expense of another here. We will work with our friends to manage the global migrant and humanitarian crisis, just as we will provide our partners in Europe support to enhance border controls, security vetting, and information sharing.
And to fulfill our traditional American role of continuing to provide refuge, we will continue to implement the security screening and vetting processes that have been significantly enhanced over the past few years. All refugees will continue to be subject to security and background checks based on the latest technology and relying on the resources of the State Department, National Counterterrorism Center, the FBI's Terrorist Screening Center, the Department of Homeland Security and the Department of Defense.
Together we will meet these challenges of educating Syrian children seeking refuge in Turkey and destroying ISIL as we work with our partners to facilitate a political transition in Syria. As we are determined and committed, we will reap the benefits of these investments in the future of Syria and its broader region.
Thank you. And good luck today in your important work.
Barack Obama, Remarks by White House Chief of Staff Denis McDonough at the Department of State Online by Gerhard Peters and John T. Woolley, The American Presidency Project https://www.presidency.ucsb.edu/node/332363