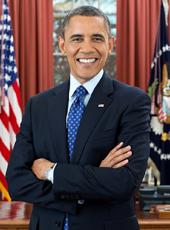 Remarks at a Welcoming Ceremony for Prime Minister Matteo Renzi of Italy
President Obama. Good morning!
Audience members. Good morning!
President Obama. Buon giorno!
Audience members. Buon giorno!
President Obama. Today is bittersweet for Michelle and I because this marks the final official visit and state dinner of my Presidency.
But——
Audience members. Aww!
President Obama. It's okay. [Laughter] We've saved the best for last. And so on behalf of Michelle and myself, and on behalf of the American people, it is my great honor to welcome, from Italy, Prime Minister Matteo Renzi and Mrs. Agnese Landini.
As Americans and Italians, we're here because of each other. America's Founding Fathers—Washington, Jefferson, Adams—drew inspiration from Cincinnatus, Cicero, Cato. Prime Minister Renzi, you've spoken with great emotion about the American soldiers of World War II who liberated Italy so that families like yours could live in freedom. Today we again pay tribute to all those who risked their lives—and often gave their lives—including the heroes of the Italian Resistance, so that we can stand here today as two free peoples.
And on a personal level, today is a chance for Michelle and me to reciprocate the incredible warmth and hospitality that the Italian people have shown us on each of our visits to Italy. When, years ago, Michelle and I traveled through Tuscany, back when we didn't have kids so we could have a really good time. [Laughter] You remember that? [Laughter] Then, when, in my first term, we brought our daughters to Rome to experience the timeless beauty of the Eternal City. And when Michelle and our daughters and my mother-in-law went to Milan for last year's Expo. All of which has prompted Malia and Sasha to ask the question posed by generations of visitors to Italy: When can we go back? [Laughter]
Of course, this visit also reflects the deep friendship between our two peoples and the Americans' love of all things Italian. We love the food. We love the fashion. We love the wine. We love Sophia Loren. [Laughter] And nowhere does our love for Italy run deeper than among the millions of very proud Italian Americans, including those who are here today.
Now, I'm not fortunate enough to claim Italian anecestry myself, although my name does end in a vowel. [Laughter] But I do consider myself an honorary Italian. I was raised in part by my grandmother, and as any Italian will tell you, you listen to your nonna. [Laughter] And because of Michelle, like every good Italian home, the White House now has a garden, with tomatoes and garlic. [Laughter]
Let me also say that in the Italian American experience—immigrants who often came here with nothing, who had to learn the language and carve out new lives, and who overcame prejudice and discrimination, relying on the love of family and the strength of their faith, and then have gone on to succeed in every walk of life—we see a truth that we must never forget, and that is that America was built by immigrants, America is stronger because of immigrants, America is great because of immigrants.
And as President, I'm especially grateful for my partnership with my good friend, Matteo. I mean, look at him. He's young, handsome. He's put forth a vision of progress that's not rooted in people's fears, but rather in their hopes. He knows that, as nations, as an—individuals, we have the power to achieve great change. In Italy, he's challenging the status quo with bold reforms. He likes to tweet a lot. [Laughter] We also have in common the wisdom to marry remarkable women, leaders in their own right, who have dedicated their efforts to giving children every opportunity to succeed, including a good education to our sons and our daughters.
So I'm told that there's an Italian saying—forgive my accent—"Patti chiari, amicizia lunga."
Prime Minister Renzi. Wonderful!
The President. So, roughly translated, it means that clear conditions lead to long friendships. When it comes to Italy and the United States, the underlying conditions could not be more clear. We're united not only by our interests, but also by our values: by our love of liberty, by our commitment to the dignity of every human being, which is why I can say without hesitation that Italy is one of our strongest allies and one of our closest friends.
And in Italy, and in Prime Minister Renzi, the United States has a partner with whom we share a common vision: inclusive, growing economies that create opportunity and reduce injustice and inequality; a Europe that is whole and free and at peace; a strong NATO alliance committed to our collective defense and united in the face of aggression and terrorism; empathy for the migrant and compassion for the refugee; partners in clean energy as our generation takes the boldest steps ever to save our planet from climate change; and partners in development, because when Italians and Americans work together, we can help save the world's most vulnerable people from the ravages of hunger and disease.
As our Italian friends know, Matteo began his life of faith and service in the Scouts. And ever since, he's been guided by the words of the Scouts' founder: "Leave this world a little better than you found it." Well, Matteo, Agnese—and to the Italian people—we are proud to call you allies and friends, today and always, because we know that when we stand together as Americans and Italians, we can leave the world a little better than we found it.
So, to all of you, welcome to the United States. Benvenuti amici miei.
Prime Minister Renzi. Mr. President, Mrs. Obama, my American friends, cari amici italiani e italoamericani: Thank you for such a warm welcome here. President Obama organized very perfectly everything, also the sun. Incredible organization. [Laughter] And Agnese and I are delighted to be here. It's an incredible honor, it's an incredible gift, this opportunity, on this solemn occasion, to celebrate the relation between our two nations. Obviously, we are ready in every moment to host you and your family: in every moment, as also in every city, also Florence. [Laughter] But we are so, so excited for this occasion and this opportunity.
The enduring friendship and the bond between our countries has never been so strong, so deep, and so wide. Italy and the United States work together globally, fighting terrorism, providing security, creating economic opportunity. But I think, Mr. President, if you think about our history, we can imagine five centuries ago when a young Italian called Amerigo Vespucci gave his name to America. And 70 years ago, so many young Americans sacrificed their lives to give freedom back to Italy. Thank you again to these people.
Today, we, together, we are facing the challenge of give the name to a new era together: a new era, a new season full of opportunities, also full of uncertainties. But my personal opinion is, the name of the future has to be freedom. The name has to feature—has to be education, not intolerance; sustainability, not destruction; trust, not hate; bridges, not walls. The name of the future has to be growth, not austerity. And in a time of fear, we have to give answer with audacity of hope, not only in United States.
Mr. President, Italians love history. The Romans used to say, "Historia magistra vitae"—history is a teacher of life. We think history will be kind with you, Mr. President. Under your leadership, a country hit by crisis started growing again. Day after day, you have made change that improved lives, helped environment, and created opportunities for poor people.
I think there are a lot of people who think that politics is only about screaming, fighting each other. Hate creates division. You are different, Mr. President. We are different. We think politics is making a difference. And this is the reason: Because we love history, but at the same time, we need a future. We love our past, but we need the future.
In the history of Italy, there are a lot of incredible personalities—Michelangelo, Leonardo, Galileo—the most incredible geniuses of the past. But they are not our stakeholders. Our stakeholders in this time are our children, the future of the new generation. And for this reason, I think Italy is ready to build with United States of America a great season of new opportunities, a future—common future—based on strengths, civil rights, education, culture, soft power—the real great bond between the United States and Italy.
So, Mr. President, we have a great poet, Dante Alighieri, who used an expression—wonderful. I am not able to translate in English, I'm sorry. "Fatti non foste a viver come bruti, ma per seguir virtute e canoscenza." Fatti non foste a viver come bruti. It means our mission is not full of brutality, but full of values and knowledge. This is the choice for us today. This is the mission for the new generation of politician. This is the ambition. I think we will never be tired of being a true friend, a solid partner, of United States of America.
In this spirit, thank you so much for your leadership, Mr. President. And thank you so much for your friendship. We are so honored to be here, because here is there is heart and our identity. Viva gli Stati Uniti d'America. Viva l'Italia. Viva la libertà.
NOTE: The President spoke at 9:26 a.m. on the South Grounds at the White House, where Prime Minister Renzi was accorded a formal welcome with full military honors. In his remarks, the President referred to Agnese Landini, wife of Prime Minister Renzi; and actor Sophia Loren. He also referred to his mother-in-law, Marian Shields Robinson.
Barack Obama, Remarks at a Welcoming Ceremony for Prime Minister Matteo Renzi of Italy Online by Gerhard Peters and John T. Woolley, The American Presidency Project https://www.presidency.ucsb.edu/node/319136