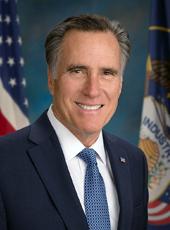 Remarks via Video to the Family Research Council Values Voter Summit
Hello. I appreciate the opportunity to speak with you today, and I regret that commitments on the campaign trail prevent me from joining you in person.
Over the last year, we've had reminders that standing up for our values is not always easy but is critically important. I'd like to thank Tony Perkins and the Family Research Council for their leadership and for once again bringing all of us together to discuss vital issues that affect our country and our families.
This year the Values Voters Summit takes place at a critical moment. In less than two months, Americans will go to the polls and choose between two very different visions for our future. Over the past 15 months, I've met people from all across the country and from all walks of life. I've talked with them in ballrooms and break rooms and high school gymnasiums and on factory floors.
These Americans are good, honest and hardworking people. They're proud to cling to their religion and to the Constitution, the American dream and the principles our nation was founded on.
But today many of them are experiencing tough times. Millions of Americans can't find work. Too many have lost their jobs and their homes. Far too many are living in poverty, nearly one in six. And this administration has failed to make things better.
In fact, it's become even harder for our fellow citizens to get back on their feet and get back to work. Across the country, I've heard stories about the great strain that our troubled economy has placed on families. Moms and dads sit at the kitchen table each night trying to figure out how to pay a growing stack of bills. They're working harder than ever just to break even. They feel like they're standing still. They're tired of being tired.
It's not the best America can do. It's just the best the Obama administration can do. We can turn things around, and we can start this November by making a big change at the top.
We need a president who shares our commitment to conservative principles and our respect for traditional values. We will uphold the sanctity of life, not abandon or ignore it. And we will defend marriage, not try to redefine it.
We need a president who understands that we will not have a strong economy unless we have strong communities and strong families. This isn't conjecture or some quaint belief. It's evidenced by a Brookings Institution study that Senator Rick Santorum brought to my attention some time ago. For those who graduate from high school, get a full-time job and wait until they're 21 before they marry and then have their first child, the probability that they will be poor is 2 percent. But if those things are absent, the probability of becoming poor is 76 percent. In short, culture matters. And as president, I'll protect our culture and preserve the values of hard work, personal responsibility, family and faith.
Above all, we must preserve the American spirit of one nation under God. As president, I'll support the expression of religious faith in the public square. Our government should respect our values, not seek to silence them.
I'm proud to have Paul Ryan as my running mate. He'll speak with you during the summit about our shared commitment to these values and our common worldview. Paul and I will provide the kind of leadership that this moment demands. We'll work to strengthen our families, to rebuild our economy and to keep our military second to none in the world.
All we ask is that between now and November 6th, you join us and commit like never before. This election can come down to just one more vote. I ask you to find that one vote, ask one more person to join our campaign, ask one person who supported President Obama four years ago and didn't get the change they deserved. To join our cause, one more vote can make the difference in this election. And this election will make the difference for America.
Thank you, and God bless the United States of America.
Mitt Romney, Remarks via Video to the Family Research Council Values Voter Summit Online by Gerhard Peters and John T. Woolley, The American Presidency Project https://www.presidency.ucsb.edu/node/315912