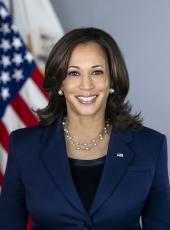 Remarks by the Vice President in an Exchange with Reporters Prior to Boarding Air Force Two at Joint Base Andrews in Prince George's County, Maryland
THE VICE PRESIDENT: Good morning, everyone. The President and I are deeply concerned about what is happening in Hawaii and in Maui, in particular. We are monitoring it closely. We are coordinating federal resources to quickly get there to support the work that has to be done, both in terms of recovery but to just support the folks on the ground.
It is tragic what has happened there.
I have full faith and confidence in the leadership in Hawaii to -- to stay on top of this, but they will have our full support. And it really is tragic. And, of course, the facts are unfolding as more information comes together around what is actually happening in terms of the damage and, of course, the loss of life.
So, our prayers are with the families and with the leaders as well. So, thank you.
Q: Do you have any plans to go to Hawaii to tour any of the wildfire damage?
THE VICE PRESIDENT: We're monitoring it. You know, we want to, obviously -- as with most of these kinds of situations, do whatever is in the best interests of the folks on the ground. And we don't want to distract from the resources that need to go into the victims of the tragedy and, of course, the needs of the first responders that have to be able to focus on that issue and not worry about focusing on us because we're there.
So, that's always something that we monitor and balance out. But I'll keep you posted.
Q: But you would like to go?
THE VICE PRESIDENT: Of course.
Kamala Harris, Remarks by the Vice President in an Exchange with Reporters Prior to Boarding Air Force Two at Joint Base Andrews in Prince George's County, Maryland Online by Gerhard Peters and John T. Woolley, The American Presidency Project https://www.presidency.ucsb.edu/node/363722