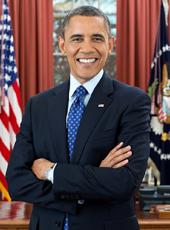 Remarks on the Resignation of Arne Duncan as Secretary of Education and the Appointment of John B. King, Jr., as Acting Secretary of Education
The President. Please be seated, everybody. Good afternoon.
Arne Duncan is one of my longest serving Cabinet Secretaries, and he's been a friend for a lot longer than that. So it's with some regret and sorrow that I've accepted his decision to return to our hometown of Chicago. After more than 6 years of living in Washington, Arne's wonderful wife Karen and their excellent kids Claire and Ryan—who are also buddies of mine—wanted to move back home. And that's meant in the interim a lot of time apart.
So I'll be honest—I pushed Arne to stay. Sorry, guys. But I also know from personal experience how hard it is to be away from your family on a sustained basis. So while I will miss Arne deeply, he's more than earned the right to return home.
Take a look at what Arne has accomplished over the last 6½ years. He's one of the longest serving Secretaries of Education in our history and one of the more consequential. In just a few years, Arne and his team have delivered some incredible results at every stage of the educational experience. More than 30 States have upped their investment in early childhood education. Nearly every State in America has raised standards for teaching and learning and expectations for what our kids can learn, and our high school graduation rate is at an alltime high. We've helped millions more families afford college, and more Americans are graduating from college than ever before. And that's just scratching the surface.
Arne has done more to bring our educational system—sometimes kicking and screaming—into the 21st century than anybody else. America is going to be better off for what he has done. It's going to be more competitive and more prosperous. It is going to be more equal and more upwardly mobile. It's a record that I truly believe no other Education Secretary can match. Arne bleeds this stuff. He cares so much about our kids. And he has been so passionate about this work. And everybody who interacts with him, including people who disagree with him on some issues, never questions the genuineness and heart that he has brought to this job.
So I couldn't be prouder of him. And, for good measure, Arne also holds the record for most points scored in an NBA All-Star game. And he is my favorite partner in pickup basketball—[laughter]—the smartest player I know, even though he's very slow—[laughter]—and has no hops. [Laughter] He knows it's true. I will say, watching Ryan, by the way, that the son will soon be surpassing the father because this young man has got game. [Laughter]
Now, keep in mind, none of this change has been easy, and we still have a long way to go. One of the things about education is that it doesn't deliver results tomorrow or the next day; this is a decade-long or longer proposition. We plant seeds now, we make changes now, and we watch each successive class benefit from these reforms. And it goes in fits and starts, and we have a decentralized system; that's how our education tradition evolved. So it's not easy, and it's not quick, but we are making progress. And we're not going to stop in these last 15 months.
And that's why it's so important and why I think we're very lucky that, even as Arne steps down, we've got an exceptionally talented educator to step in, and that is Dr. John King. John is already on Arne's leadership team. He's been an educator all his life: a teacher, a principal, a leader of schools, the New York State's education chief. He's the right man to lead the department. He shares our commitment to preparing every child for success in a more innovative and competitive world. He's got a great team already at the Department of Education of which I am very, very proud. His family is equally cool and good looking. [Laughter] And he has equally exceptional children. And I know that, together, we're going to continue to be able to do great things on behalf of our kids.
So, Arne and John, I want to wish both of you a hearty congratulations and good luck.
Now I'm going to let them say a few words, and then, I'm just going to make a few remarks before I take some questions from the press.
Start with Arne.
Secretary Duncan. I've cried more today than I have in a while, so I'll try not to get up here and cry.
I'll start with the President. And when he asked us to come to DC and work with him, that was about a 1-minute conversation with my wife. And it wasn't that we wanted to leave Chicago, it wasn't that I necessarily wanted to be the Education Secretary, I just wanted to be on his team and believed so much in what he was about and what he stood for.
And I have to say, 7½ years later, my admiration is only greater. And it's pretty remarkable—it's important for the folks to know—that every hard decision, his only question was, what's the right thing to do for kids and challenging us and our team to fight for kids every single day. And often, that was a hard political decision, and that was never a factor. And his passion and his commitment has been absolutely extraordinary. And for me, it's not the political leadership, it's not the educational leadership, it's the moral leadership.
And I just can't tell you, Mr. President, personally, what an unbelievable honor it was just to spend some time.
And for those—it's every day you see—for folks who watched him last night talking about the horrendous massacre, gun massacre, in Oregon and how preventable these things are, we need that moral leadership. And please keep that fight.
To our team, the team you have at the White House—Cecilia and Denis and Valerie and others—it's been extraordinary to work with the DPC. I don't say this lightly: I think our team at the Department of Education is stronger than it's ever been. You never know over 7, 8 years, how those teams go, and do you have the B team towards the end—well, I think we have the A team and a combination of being able to work with the White House—Shaun and Sylvia and so many folks are here—Anthony. We have the team in place. I'm just extraordinarily hopeful and confident about what they can do together.
Emma and Ted, and the rest of the crew—you said a little bit about John—and the folks who know, for all of us, this work is very, very personal. For the President, it's very personal. For me it's very personal. John was one of those kids that probably shouldn't be in a room like this, if you sort of look at the stereotypes. And not the easiest time growing up—he'll tell you more about it—but lost both his parents at a pretty early age, went to live with his brother. That wasn't very easy either. But he had an amazing teacher who saw something in him, who kept him going. And today he gets to stand here by the—with the President. And so many times, I think we, in society, write off kids that look like John and come from places like John. And to see what he can accomplish—I think that's what drives all of us. We know there are so many other kids out there we can reach.
And while I'm deeply, deeply sad to be leaving, I'm extraordinarily happy and thankful and proud that John is going to carry on this work with the team. So I want to thank everybody for their hard work.
I quickly want to—try not to get emotional here—but thank my parents as well. And my dad was a lifelong educator at the University of Chicago, taught throughout his life. My mother started an inner-city tutoring program before we were born and raised all of us as a part of that program. And that changed our lives. And all our life, we saw what kids could do when they were given a chance. And that's why we do this work today. And to be able to see what she did at one little corner at 46th and Greenwood and to now have a chance over the past 6½ years to try and have an impact around the Nation, because this man gave us a chance—for my family, I can't tell you how much it means to us.
And then, finally, just to my family. And I love this work. I love this team. I love the President. I love the chance to serve. The only thing I love more is you guys. And I can't wait to come home and see a couple more track meets and maybe get to coach Ryan a little bit and maybe have a few more dinners and maybe go to a movie someday; that would be pretty amazing. So—[laughter].
The President. Wow! All right!
Secretary Duncan. It's been too long. And so it's been an amazing, amazing journey, and I feel so proud to be so lucky to have been a part of this team. And, Mr. President, thanks for creating the climate in which all of us here—all of us here—could have the impact we did. And we can never repay the debt of gratitude we all owe you for your leadership and your courage. So thank you so much.
And I want to turn it over to John.
Assistant Secretary-designate King. Thank you, Arne, for very kind words. Thank you, Mr. President, for the opportunity to serve and for the faith that your—you've placed in me and the team that we have at the Department.
I'm deeply honored by the chance to serve and also deeply humbled by following in Arne's footsteps. Arne is an extraordinary leader who I have watched demonstrate tremendous courage in fighting for kids and fighting for what's best for kids, but also his being willing to listen: to listen to folks and to make adjustments and to make sure that everything we do every day is towards the goal of greater equity.
Mr. President, you and Arne and our team at the Department have laid out an ambitious agenda: from strengthening early childhood education and expanding access to early childhood, to raising standards for teaching and learning in K through 12, to ensuring that more Americans have access to high-quality higher education, to ensuring that we support our teachers and that we invest in our teachers and provide the best preparation and support and leadership opportunities for them. It's an incredible agenda, and I'm proud to be able to carry it forward with the amazing team that we have at the Department.
Earlier this week, Arne gave a speech at the National Press Club, and in that speech, Arne said education can be the difference between life and death. And I know that's true because it was for me. I grew up in Brooklyn. I lost my mom when I was 8, my dad when I was 12. My
dad was very sick before he passed. I moved around between family members and schools. But teachers, New York City public school teachers, are the reason that I am alive. They are the reason that I became a teacher. They are the reason I am standing here today. Those teachers created amazing educational experiences, but also gave me hope: hope about what is possible, what could be possible for me in life.
I know schools can't do it alone. There's work we have to do on economic development and housing and health care. But I know that my parents—who spent their lives as New York City public school educators—believed that school was at the heart of our promise of equality of opportunity for all Americans. That's what they believed. That's what the President believes. That's what Arne believes. And that's what I feel very privileged to be able to work on with this amazing team we have at the Department.
Every child in the United States, every college student, every disconnected youth, every working parent who just wants a few more credits in order to improve their salary and position at their job—everyone deserves the kind of opportunity that I had to have a great education. Every child deserves the kind of opportunity that my beautiful daughters Amina and Mireya have to have a great education, the kind of education their grandparents worked to provide.
I'm so grateful to my very supportive wife Melissa, so grateful to the Secretary for the opportunity he gave me to join his team, and incredibly grateful to the President for the opportunity to work with a wonderful group of people at the Education Department to try to expand opportunity.
Thank you.
The President. Thank you. Good luck. Thank you.
All right. Two good men, doing really important work. So I'm lucky to have them, both as colleagues and as friends, and I'm looking forward to seeing even more work done in the next few months.
We've got some other business to attend to. So all of you who are here to celebrate Arne and John, you're lucky enough now to have to sit through—[laughter]—a little bit of a press conference with me. So make yourselves comfortable. [Laughter] I warned the kids ahead of time. I said, try not to look completely bored. [Laughter]
NOTE: The President spoke at 3:38 p.m. in the State Dining Room at the White House. Secretary Duncan referred to Cecilia Muñoz, Director, Domestic Policy Council; White House Chief of Staff Denis R. McDonough; White House Senior Adviser Valerie B. Jarrett; Shaun L.S. Donovan, Director, Office of Management and Budget; Secretary of Health and Human Services Sylvia Mathews Burwell; Secretary of Transportation Anthony R. Foxx; Emma Vadehra, Chief of Staff, Department of Education; and Under Secretary of Education Theodore R. Mitchell. He also referred to his mother Susan Duncan.
Barack Obama, Remarks on the Resignation of Arne Duncan as Secretary of Education and the Appointment of John B. King, Jr., as Acting Secretary of Education Online by Gerhard Peters and John T. Woolley, The American Presidency Project https://www.presidency.ucsb.edu/node/311288