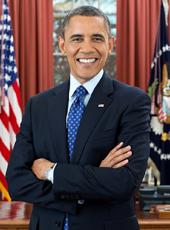 Remarks by the President-Elect on Funds from the Troubled Asset Relief Program
I called President Bush to trigger the second half of what's known as the TARP program, that's related to financial rescue. I did so because, in consultation with the business community and my top economic advisers, it is clear that the financial system, although improved from where it was in September, is still fragile.
And I felt that it would be irresponsible for me, with the first $350 billion already spent, to enter into the administration without any potential ammunition, should there be some sort of emergency or weakening of the financial systems.
When this initial vote was approved by Congress, I think there were expectations of clarity and transparency and openness in how the program would be managed.
There were expectations that we would deal directly with housing and the foreclosure crisis that exists in this country.
I think many of us have been disappointed with the absence of clarity, the lack of transparency, the failure to track how the money's been spent, and the failure to take bold action with respect to areas like housing, consumer credit, so that we can maintain credit flows, small businesses, students who need student loans, people who are interested in buying a car, getting car loans, that, in all sorts of ways, Main Street has not seen the effects of these efforts.
And so my commitment is that we are going to fundamentally change some of the practices in using this next phase of the program.
We're going to focus on housing and foreclosures. We're going to focus on small businesses. We're going to focus on what's required to make sure that credit is flowing to consumers and businesses, to create jobs in the United States.
And this is going to be part and parcel of a broader financial strategy that involves strengthening the regulations on Wall Street and in our financial sector and our banking sector, so that we're not seeing the kinds of systemic crises that we -- that led us into this situation in the first place.
So I just want to let you all know that we are going to be moving forward. I've contacted the leadership, both in the Senate and the House, about this step. And this is one more -- this is one more aspect to a broader approach to reinvigorating our economy that I'm absolutely committed to and that we are going to get done in the weeks and months to come.
All right?
Thank you very much, everybody.
Thank you, Mr. Calderon.
Barack Obama, Remarks by the President-Elect on Funds from the Troubled Asset Relief Program Online by Gerhard Peters and John T. Woolley, The American Presidency Project https://www.presidency.ucsb.edu/node/286795