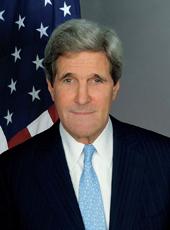 Remarks to the National Council of La Raza's 37th Annual Conference in Phoenix, Arizona
Good afternoon. Thank you for being here. Thank you to Governor Napolitano, Antonio Villaraigosa, Congressman Ed Pastor and all the distinguished members of the Congressional Hispanic Caucus who are here.
Thank you also to Raul Yzaguirre for your years of service and strong leadership here at National Council La Raza.
And today, I'm proud to announce that Jose Villarreal, who has brought vision and strength to this council and this nation, will bring leadership to our campaign as one of our national co-chairs.
Forty years ago this week, we passed the Civil Rights Act of 1964. And while President Lyndon Johnson may have signed that law with one pen, that chapter in our American story was written by millions of everyday patriots who were willing to stand up and speak out.
As Dr. Martin Luther King understood, it "was ... written in the streets" of America. It was written by the foot soldiers in the sweltering heat of Birmingham and in cities and towns all across the South. And in the years to come, countless pages would be added to this chapter by courageous Americans who sought to expand equal opportunity to all.
Cesar Chavez added a page in 1968 when he fasted for twenty-five days to promote equal opportunity for the workers in California's San Joaquin Valley and beyond. And when he ended the hunger strike by breaking bread with Robert Kennedy at mass, he reminded America that while we may differ, in the end we are a "family bound together in a common struggle for justice."
That is the enduring struggle of those who still celebrate The Civil Rights Act today, and of all Americans who want to see the promise of opportunity reach every family in every city and town across America.
I'm here this afternoon to talk to you about what our American family can do to make this a reality. And I want to start by thanking you for the work you're doing every day to build a stronger America. Hispanics are the fastest growing group in our country, but even as you have made the American culture your own, you've always held on to your basic values -- values that built America: strong families, deep faith, and closely-knit communities. You embody the American ideal -- out of many, we are one. And as you have shown us, now, more than ever, we must stand as one America.
Today, thanks to you, we are one step closer to an America that's stronger at home and respected in the world. But we have a long way to go. And that's what brings us here today.
We're here to fight for good-paying jobs that let American workers actually get ahead.
We're here to make health care a right for all of our people.
We're here to make this nation energy independent.
And we're here to build a strong military, and lead strong alliances, so that our military is never overextended and young Americans are never put in harm's way because in our arrogance we insisted on going it alone.
You know, I was born in an Army hospital in Denver, Colorado when my father was a pilot in World War II. My father continued to serve all his life, and my mother was a community activist all of hers. From them, I learned the value of service. My family taught me what it means to love your country and work to make it stronger.
I've always been determined to give something back to my country – as a soldier, as a prosecutor, as a Senator. And now, I'm running for President. It's been a great adventure and a great privilege. So many of you have welcomed Teresa and me into your homes and hearts. You have told us the stories of your lives – and they have become the work of my life.
And what you've shown me is that working families all across our country are living by the oldest and greatest of American values – hard work, service, and caring for one another.
I'm running for president because I believe that the America people are owed a government lives by those values, too.
It's time to remember a basic truth: a stronger America begins right here at home.
In the last three years, Hispanic American unemployment has soared more than 30 percent. 1.4 million Hispanic Americans are out of work. Those finally getting jobs are being paid an average of $9000 less a year. And millions and millions of hardworking Hispanics who have jobs aren't getting paid enough to pay the bills.
But, as you know better than anybody, as wages are going down, your health care costs are going up; tuitions are going up; bills are going up. So, more and more of you are working weekends; some of you are working two jobs, three jobs – and you're still not getting ahead.
Twenty years ago, middle class families with one parent working used to be able to buy a home and pay for college. But today, two incomes barely cover the basics.
Well I believe in building up our great middle class – especially the millions of Hispanic Americans who are working hard and still struggling to join that middle class. We need to make sure they have the opportunity to work in jobs that help them get ahead. We need to respect their work, honor their values, and lift them up in the toughest of times. I'm running for president because I want an economy that strengthens and expands the middle class, not one that squeezes it. I want an America where Americans aren't just working and working for the economy, but the economy is working for all Americans.
We're going to cut taxes for the middle class. And we're going to rollback the Bush tax cuts for those who make over $200,000 a year, invest in education, in health care, and we're going to cut the deficit in half.
It's time for middle class taxes to go down, so your incomes go up.
And it's time to make sure we offer all Americans the chance not just to make ends meet, but to make a better life. No group in America is more likely than Hispanics to work full-time, year-round – and still live in poverty. That is why we need to raise the minimum wage – to promote a living wage - and to expand labor rights on the job.
Let me tell you, we need a president who fights for your job as hard as he fights for his own.
I have a plan to put good paying jobs at the heart of our economy. How many of you know that right now your hard earned tax dollars are being used to reward companies that ship your jobs in Phoenix overseas? That is inexcusable. And when I'm President, American taxpayers will never again subsidize the loss of their own jobs.
We're going to close tax loopholes that pay companies to move our jobs overseas – and we're going to reward companies that create good jobs here in America.
Being strong at home means extending educational opportunity to every child in America, wherever they live, wherever their parents came from.
You know, when I was a prosecutor I met scores of young people – teenagers in trouble – and they all had one thing in common. They came from backgrounds of neglect, abuse, poverty, or hopelessness. We have to stop being an America content to spend 50 to 70 thousand dollars a year to send a kid to prison for life when we can spend 10 to 11 thousand dollars a year on programs like Head Start, Early Start and Youth Build. We can do better than dilapidated schools and double digit drop out rates in our communities...and we will.
We need to make sure there is a great teacher in every classroom, especially in our hardest pressed communities, and especially for kids who are learning English in our schools. And through programs like GEAR UP and TRIO, we need to reach out to our children and send them a clear message: if you work hard, if you stick with it, not only will you finish high school, but we will make sure you can afford college, graduate, and live the American Dream. Young people who came to this country and worked hard deserve the chance to go to college – and that's why I will sign the DREAM Act.
Earlier today, I spoke about my plan to make higher education a reality for young Americans. As President, I will work toward the day when four years of college is as universal and affordable as a high school education is today. And we will do more to ensure that those who start school, finish it. We will also see to it that more students – especially women and minorities -- focus on math and science. And we will invest in a lifetime of learning for all Americans, whether that's technical training or another degree.
And being strong at home means health care that is affordable and accessible to all Americans.
Right now, there are millions of Americans who go to bed every night without basic health care. Nearly one out of every four Hispanic children is without health insurance and one out of every three Hispanic Americans is uninsured today.
I'm running for President because I believe your family's health care is just as important as any politician's in Washington, DC.
For almost four years, they've had no plan, while rising health care costs are hurting families and making it harder and harder for businesses to compete. Under my health care plan, we will cover every child in America and ninety five percent of adults. My plan will take on the waste and greed in the health care system. It will reduce the average premium by $1,000 a year. And, it will crack down on skyrocketing drug prices. We also need to break down the cultural and administrative barriers to signing up for health care and getting the services you need.
And in a Kerry Administration, we will stop being the only advanced nation in the world which fails to understand that health care is not a privilege for the elected and the connected or the wealthy – it is a right for every American – so let America be America again.
And being strong at home means always remembering that we are a nation of immigrants. I am committed to celebrating immigration. In fact, I am so committed to this that I am traveling the length and breadth of this nation to make my favorite immigrant the next First Lady of the United States.
My wife, Teresa came from a dictatorship. She didn't get to cast a vote until she was 31 when she became a naturalized American. But I can tell you, as much as she loves her roots and loves her heritage, I have met few people who love America as much as she does. Teresa is not alone. From soldiers to students, there are thousands of immigrants who have come to our shores and made America a better place.
Today, our immigration system is broken. Hundreds of people seeking only a better life for their children die terrible deaths in the desert, often at the hands of cruel smugglers. Millions live in the shadows of our country, frightened and often abused. It is time to fulfill the promise of America, so that those who work hard and take responsibility can build a better life for themselves and their families.
And in my first hundred days as President, I will send a comprehensive immigration reform bill to Congress. It will ensure that good people who are undocumented but are living here, working hard, and paying taxes have a path to equal citizenship in the American community. It will extend English and civics classes so these folks can assume the rights and responsibilities of citizenship. We'll make sure families are reunited more quickly – husbands and wives, sons and daughters. We'll fix our worker visa system so it protects the wages and working conditions of U.S. workers and temporary workers. And as we do all this, we will improve our border security, fix our watch lists, and make Mexico a real partner, so that our country is safe from those who'd harm us. America's relationship with Mexico is critical to our security, and this issue is critical to Mexico.
Together, we can do this. Right now, in the Senate, there's a bill with 62 cosponsors. It's part of Cesar Chavez's vision of justice – offering a piece of the American Dream to the good people who labor day after day in the hot sun so Americans can enjoy apples and grapes fresh every day. This President hasn't said if he'll sign that bill. I will, in a heartbeat.
These are the kind of the opportunities we can offer if we win this election, and this is the kind of America we can become.
Last year when I spoke to La Raza, I met a young man named Eric Alva. Shortly after he graduated from high school, Eric walked into a Marine recruiting station in his hometown of San Antonio. He was five foot one and weighed ninety pounds. The recruiters told him the minimum weight requirement was 102 pounds. But Eric was determined. His father had served in the Army in Vietnam – and Eric wanted to do his part for his country. He worked out – and ate some COMIDA TIPICA– and was able to join the Marines. He became a leader. And he returned from Iraq a hero – a recipient of the Purple Heart.
Hispanic Americans repelled Pickett's Charge at the Battle of Gettysburg, fought in Teddy Roosevelt's Rough Riders, stormed the beaches of Normandy. And I served with so many Latinos in Vietnam. Eric Alva represents the newest chapter in that tradition of service: he did his duty when his country called. And now we have a duty to him – to keep the promise of a society equal to his bravery, an American of opportunity for all.
When I was in Vietnam, I served on a small boat on the Mekong Delta with men who came from places as diverse as South Carolina and Iowa ... Arkansas and California.
We were literally all in the same boat – and we came together as one. No one asked us our politics. No one cared where we went to school, what our race was, or what our backgrounds were.
We were just a band of brothers who all fought under the same flag, and all prayed to the same God. Today, we're a little bit older, we're a little bit greyer. But we still know how to fight for our country. And what we're fighting for is an America where all of us are truly in the same boat.
We're not just Democrats or Republicans. We are Americans. We have to end the divisions in this country. We have to work together for the America we can become.
So, I ask for your help. Talk to your neighbors; talk to your friends. Enlist in our cause.
My friends, this is the most important election of our lifetime. And that's not something I'm telling you. That's something you've told me again and again. And now, the outcome is more in your hands than in mine.
In great movements for civil rights and equal rights and the environment, we have come together as one America to give life to our mighty dream.
So come together again and stand up for a great purpose – to make America stronger at home and respected in the world.
We're a country of the future; we're a country of optimists. We're the can-do people. And no one understands that more than America's Latinos. No one has a bigger stake in America's future. We just need to believe in ourselves.
The poet Langston Hughes told the stories in this way: "Let America be America again. Let it be the dream it used to be".– for those "whose sweat and blood, whose faith and pain, whose hand at the foundry, whose plow in the rain must bring back our mighty dream again."
In 2004, we have to bring back our mighty dream again. We have to make America all that it can become.
Let America be America again. Que America sea America. Para Todos.
Si se puede! Si se puede! Si se puede!
Thank you, and God bless you.
John F. Kerry, Remarks to the National Council of La Raza's 37th Annual Conference in Phoenix, Arizona Online by Gerhard Peters and John T. Woolley, The American Presidency Project https://www.presidency.ucsb.edu/node/216873