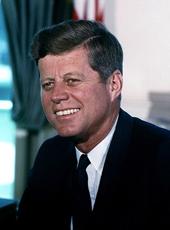 Remarks at the City Hall in Bonn.
Mr. Mayor, Mr. Chancellor:
I am very proud to come from my own capital of Washington to the capital of the Federal Republic for many reasons: because it gives me an opportunity to talk to your distinguished Chancellor and the members of his government, and also because it gives the people of my own country an opportunity to see how warmly they are regarded and esteemed and how much their alliance is valued. I am proud of the fact that in the years since 1945 the United States, after 150 years of withdrawal, of isolation, has found it possible to play a significant part in the great fight for freedom all around the globe. I can tell you that the people of the United States do not regard this effort as a burden. They regard it as a privilege to play their part in these great days. I can assure you that as long as there are any who join with us, who wish this common effort to continue, the United States will help bear its fair share of the burden in a great half-circle, stretching from Berlin to Saigon. We will keep this free world free until the day comes, as Thomas Jefferson predicted it would, that the disease of liberty, which is catching, spreads throughout the world.
In the last 100 years, 6 million Germans have left your country to come to the United States. Today there are 25 million Americans of immediate German descent, and there are more in the city of Chicago that were either born in Germany or their parents born in Germany than live in this city of Bonn.
Carl Schurz wrote in his 19th century memoirs that his first public speech was an extemporaneous public outburst to a crowd of his fellow students in the great University Hall at Bonn. He related how one of his professors inquired of his age and, when told he was 19, remarked, "Too bad; still too young for our new German Parliament." They have been saying the same thing about your Chancellor for many years!
Ladies and gentlemen, I am grateful for your welcome. This city of Bonn is the capital. of the free world. Because of the efforts of the Chancellor and all of the German people it will continue to be a center of the free world. I salute you.
Note: The President spoke at 1:25 p.m. from the City Hall steps. His opening words referred to Mayor Wilhelm Daniels and Chancellor Adenauer. During the ceremony the President signed the Golden Book of Bonn and was presented an album of the nine Beethoven symphonies.
John F. Kennedy, Remarks at the City Hall in Bonn. Online by Gerhard Peters and John T. Woolley, The American Presidency Project https://www.presidency.ucsb.edu/node/236748