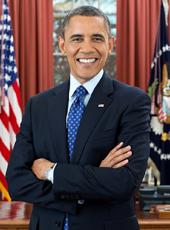 Remarks on Signing the Bipartisan Budget Act of 2015
Well, last week, Democrats and Republicans came together to set up a responsible, long-term budget process, and what we now see is a budget that reflects our values, that grows our economy, creates jobs, keeps America safe.
It's going to strengthen the middle class by investing in critical areas like education and job training, basic research. It keeps us safe by investing in our national security and making sure that our troops get what they need in order to keep us safe and perform all the outstanding duties that they do around the world. It protects our seniors by avoiding harmful cuts to Medicare and Social Security. And it's paid for in a responsible, balanced way, in part, for example, by making sure that large hedge funds and private equity firms pay what they owe in taxes just like everybody else.
And by locking in 2 years of funding, it should finally free us from the cycle of shutdown threats and last-minute fixes. It allows us to, therefore, plan for the future.
So I very much appreciate the work that the Democratic and Republican leaders did to get this to my desk. I think it is a signal of how Washington should work. And my hope is now that they build on this agreement with spending bills that also invest in America's priorities without getting sidetracked by a whole bunch of ideological issues that have nothing to do with our budget.
So this is just the first step between now and the middle of December, before the Christmas break. The appropriators are going to have to do their job; they're going to have to come up with spending bills. But this provides them the guidepost and the baseline with which to do that. And I'm confident that they can get it done on time. And there's no better Christmas present for the American people because this will allow the kind of stability and will allow the economy to grow at a time when you've got great weakness in economies around the world. This puts us on a responsible path, and it makes sure that the American people are the beneficiaries.
So I very much appreciate their work. Let's keep it going. With that, I'm going to sign it.
[At this point, the President signed the bill.]
And I want to thank, in particular, the staffs of both Democratic and Republican leaders in both the House and the Senate because they worked overtime to get this done. I want to thank my own staff—in particular, Katie Fallon and Brian Deese, who are standing in the back. They gave up a bunch of lost weekends to make this happen, but they did an outstanding job. We're very proud of them. Okay?
Thank you very much, everybody.
NOTE: The President spoke at 11:50 a.m. in the Oval Office at the White House. In his remarks, he referred to White House Senior Adviser Brian C. Deese. H.R. 1314, approved November 2, was assigned Public Law No. 114-74.
Barack Obama, Remarks on Signing the Bipartisan Budget Act of 2015 Online by Gerhard Peters and John T. Woolley, The American Presidency Project https://www.presidency.ucsb.edu/node/311328