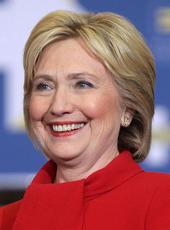 Remarks to Reporters on the Global Economic Crisis
"I want to start with a comment or two about the economy. As we saw over night, this is a global economic crisis. It has pushed the Fed for an emergency meeting and by phone with a rate cut this morning in an effort to try to take whatever action can be taken on the monetary side to begin to try to stabilize this situation which is obviously deteriorating.
"I think it's imperative that the following step be taken. The President should have already and should do so very quickly, convene the President's Working Group on Financial Markets. That's something that he can ask the Secretary of the Treasury to do. We don't have any information that he has done so as of last night, but I would urge him to do that. This has to be coordinated across markets with the regulators here and obviously with regulators and central banks around the world.
"Secondly, the meeting that I understand is going to take place today, with respect to a stimulus package, must produce an agreement that can be quickly passed. I have been advocating for some time a package of actions. The one area that I still hear nothing about from the White House of any significance is what will be done to deal with the mortgage crisis. Those of you who have covered me know that I have spoken about this consistently because I believe it is a critical part of what we must do. We need a combination of spending, regulatory action with respect to the housing market, and rebates through the tax system.
"Secondly, it would be incredibly short-sighted not to include those people who do not currently pay income taxes. We have fifty to seventy million people who are seniors on fixed incomes, who are working people who don't make enough money to actually pay income tax, that they have to get some help. Everything I've heard from the White House would leave these people out.
"I think that is a mistake fiscally and it is certainly a tremendous oversight with respect to what these families and individuals are going through. I would reiterate my call for a moratorium on foreclosures for ninety days and a rate freeze for five years to try to stabilize this housing market. There may be other ways to do it such as opening up the bankruptcy code, which I would certainly be open to, but we've got to address this big piece of business.
"Finally, I think that as we look at what is happening in the economy, it's very important to recognize how the policies of the last seven years have contributed to the situation we find ourselves in. There is no doubting my mind that the American consumer has largely sustained the global economy. What's happening in a lot of these markets around the world is that the fear that the American consumer will stop spending has moved like a contagion through the global markets because, clearly, we have not only spent at extraordinary levels in the federal government, with all of the spending that we haven't paid for and that, I think, is coming home to roost, as well.
"The American consumer, because of he increasing costs of everything that makes up a middle class life or just making it day by day – health care, education, energy costs – have all gone up because of the failures of this administration. We need action across the board and it's imperative that the President and his economic team instill confidence in the competence of our government to take on what is clearly now a global crisis that could very well thrust us into a deep, long recession. We've got to do everything we can to avoid that."
Hillary Clinton, Remarks to Reporters on the Global Economic Crisis Online by Gerhard Peters and John T. Woolley, The American Presidency Project https://www.presidency.ucsb.edu/node/296644