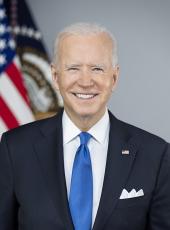 Remarks by President-elect Joe Biden in Wilmington, Delaware
[As prepared for delivery]
Good afternoon.
Over the past few weeks, Vice President-elect Harris and I have been announcing nominees for our Cabinet.
They are people of the highest character, of varied experiences and backgrounds who will help us beat the pandemic, keep us safe and secure, and build our economy back better than ever.
They include longtime colleagues and new faces and voices.
They include people who share my views, and those who have different views.
And it includes people who supported my campaign from its earliest days and people who ran against me.
They are experts in policy, leaders tested by crisis, and by the end of this process, this Cabinet will be the most representative of any in our history.
It will have more people of color than any cabinet, ever.
It will have more women than any cabinet, ever.
It will be a cabinet of barrier breakers. A cabinet of firsts.
I know how proud Presidents are when they are able to achieve a first in their cabinet.
I remember when President Clinton named the first ever woman to be Secretary of State.
I was there when President Obama named the first ever Black Attorney General.
But compared to its predecessors, the Biden-Harris Cabinet is first among Cabinets for all of the firsts it represents.
The first ever woman, the first Black woman, and woman of South Asian descent, as Vice President.
The first ever Black Secretary of Defense.
The first ever Latino head of DHS and the first ever Latino head of HHS.
The first woman and South Asian American to lead OMB.
The first woman and Asian American to lead USTR.
The first Black woman to chair the President's Council of Economic Advisors.
And the first ever woman to hold Alexander Hamilton's position as Treasury Secretary.
Our Cabinet does not just have one first or just two of these firsts, but eight precedent-busting appointments.
And today, a ninth: the first ever openly gay nominee to lead a Cabinet department, and one of the youngest Cabinet members ever.
The Biden-Harris Cabinet will be a historic Cabinet.
A Cabinet that looks like America.
A Cabinet that taps into the best of America.
A Cabinet that is opening doors and breaking down barriers and accessing the full range of talent we have in this nation.
A Cabinet that is up to the immediate crisis we're in, and the long-term challenges this nation faces in the future.
It's a Cabinet that's battle-tested.
Qualified. Experienced. Creative. Innovative. Forward-looking.
And yes — representative.
And today, I am proud to nominate its newest member.
For Secretary of Transportation, I nominate Mayor Pete Buttigieg.
I got to know Pete on the campaign trail.
One of the smartest people you will ever meet. And one of the most humble.
Mayor from the heartland, a management expert, and a policy wonk with a big heart.
A veteran. Lt. in the U.S. Navy Reserves. Intelligence officer. Deployed to Afghanistan while he was Mayor.
A new voice with new ideas, determined to move past the old politics.
A son of professors.
His husband is an educator — always a mark of good character.
Jill and I always enjoyed seeing Pete and Chasten together on the trail.
And what I admire about Pete is he's always clear about who he is, what he believes, and how he wants to bring people in.
He's able to walk into any room and leave people inspired with his ability to describe an America that's the best of us.
That's hopeful. Bold. Creative. Inclusive.
An America that can do anything.
The Department of Transportation services a critical mission with critical responsibilities.
We need someone who knows how to work with state, local, and federal agencies.
For example, right now, one in five miles of our highways are still in "poor condition" according to the American Society of Civil Engineers.
Tens and tens of thousands of bridges are in disrepair, some on the verge of collapse, presenting a clear and present danger to people's lives.
We are the world's richest nation, but rank just 10th in the overall quality of our infrastructure, according to the World Economic Forum.
But there's so much we can do.
When I think of climate change, I think about jobs, good-paying union jobs.
Jobs that put Americans to work, making our air cleaner for our kids to breathe, restoring our crumbling roads, bridges, and ports, making it faster, cheaper, and cleaner to transport American-made goods all across the country and the world.
Jobs that lay the lines for the second great railroad revolution, which will not only slash pollution, but will slash commute times, open up investments in areas connected to metropolitan areas for the first time.
We selected Pete for Transportation because the Department is at the intersection of some of our most ambitious plans to build back better.
When President Obama put me in charge of implementing the Recovery Act to take us from crisis to recovery to resurgence, modernizing our transportation infrastructure — our roads, bridges, ports — were some of our most critical investments.
We invested more in infrastructure since President Eisenhower's interstate highway system.
They are projects that traditionally receive bipartisan support, that forge public and private partnerships so we pull more private investment from every dollar of federal investment.
And they put millions of Americans to work strengthening our economic competitiveness and rebuilding our communities for the future.
Pete's got the perspective of a mayor that solves problems and brings people together.
He's got the vision of a next-generation leader with the experience and temperament to lead the charge today, to dig us out of this economic crisis.
For example, helping cities and states to keep transit systems running for frontline and essential workers, and then helping them modernize their airports, ports, and railways to attract and retain businesses and workers.
To advance racial equity as we build back better and include everyone, so zip code doesn't determine access to good jobs, schools, and health care.
To deal with the existential threat of climate change with jobs.
Helping cities across this country — in red states and blue states — build more climate resilient communities to deal with more extreme floods, droughts, and superstorms.
Working with states, business, and labor to install 500,000 charging stations for the next generation of clean vehicles, smart grid systems that reduce energy consumption, and to usher in a clean energy economy all across the country.
He'll carry out the Department's duty to keep Americans safe on our roads and railways, and in our skies.
And Pete will help us build back better with jobs and hope, with vision and execution.
I am honored he is answering the call to serve our country again.
Please welcome the next Secretary of Transportation, Pete Buttigieg.
Joseph R. Biden, Remarks by President-elect Joe Biden in Wilmington, Delaware Online by Gerhard Peters and John T. Woolley, The American Presidency Project https://www.presidency.ucsb.edu/node/347421