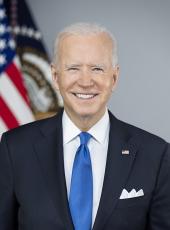 Remarks by President-elect Joe Biden on the COVID-19 Vaccine Plan in Wilmington, Delaware
[As prepared for delivery.]
Good afternoon.
Last night, I spoke to the nation about the human toll of the pandemic and economic crises.
I spoke about our two-step plan of rescue and recovery, and how we must deliver immediate economic relief to those who need it the most in this country.
The millions of people who, through no fault of their own, are badly hurting. Millions who never thought they'd ever be out of work, facing eviction, or waiting hours in their car for a meal from a foodbank.
I talked about how our rescue plan is a necessary bridge to our economic recovery and our ability to build back better, stronger, and more secure.
And while the crises have cost real damage, I explained how it will cost more, hundreds of billions of dollars, to undo the harm.
I talked about our moral obligation to act and about the clear economic consensus that making the investments I'm calling for that require deficit spending, are necessary to get us out of the deep hole we are in.
I also talked about our seriousness of purpose.
Our clear plan with transparency and accountability, and why our call for unity is equally necessary.
Unity is not a pie-in-sky dream — it is a practical step to getting things done.
We didn't get into all of this overnight, and we won't get out of it overnight, either.
But we will get through it — together.
And today, I'd like to talk more about what that means in sparing no effort to get America vaccinated.
Vice President-elect Harris and I just received a briefing from our COVID team.
Truthfully, we remain in a very dark winter.
Infection rates are up 34%.
More people are being hospitalized because of COVID than ever before.
We're up to 3,000-4,000 deaths per day as we approach the grim milestone of 400,000 deaths in America.
That's staggering.
I know the pain so many of you are experiencing, staring at the empty chair around the kitchen table where a loved one used to sit, laugh, and love.
I know the frustration we are all feeling.
Almost a year later, we're still far from back to normal.
The honest truth is this: things will get worse before they get better.
And the policy changes we will be making will take time to show up in the COVID statistics, and they are not just statistics, but people's lives..
People getting infected today don't show up in case counts for weeks.
Those who perish from the disease die weeks after exposure.
So, it will take time, but I know there are things we can do.
For example, the vaccines offer so much hope.
We are grateful to the scientists and researchers, and everyone who participated in the clinical trials. We are grateful for the integrity of the process — the rigorous review and testing that's led to millions of people around the world already being vaccinated safely.
But the vaccine rollout in the United States has been a dismal failure.
And, in today's briefing, we discussed five things we will do to turn things around, five things to turn the frustration into motivation, five things to help us meet our goal of 100 million shots by the end of our first 100 days.
Some wonder if we are reaching too far with that goal.
Is it achievable?
Let me be clear: I am convinced we can get it done.
And this is the time to set big goals and to pursue them with courage and conviction because the health of the nation is at stake.
First, we will immediately work with states to open up vaccinations to more priority groups.
The process of establishing priority groups is driven by science, but the problem is the implementation has been too rigid and confusing.
If you were to ask most people today, they couldn't tell you who exactly should be getting vaccinated.
What they do know is there are tens of millions of doses of vaccines sitting unused in a freezer, while people who want and need the vaccine can't get it.
We'll fix the problem by encouraging states to allow more people to get vaccinated beyond health care workers and move through these groups as quickly as states think they can.
That includes anyone 65 and older — a population that has accounted for 80% of the deaths to date.
We must also continue vaccinating frontline essential workers like educators, first responders, and grocery store workers.
It won't mean that everyone in these groups will get vaccinated immediately, as supply is not where it needs to be.
But it will mean that as vaccines become available, they will reach more people who need them.
Second, if we're getting more people vaccinated, then we need more vaccination sites.
That's why we will harness the full resources of the federal government to establish thousands of community vaccination centers.
On my first day in office, I will instruct the Federal Emergency Management Agency, FEMA, to begin setting up the first of these centers.
By the end of our first month in office, we will have 100 federally-supported centers across the nation that will ultimately vaccinate millions of people.
Think of places that are convenient and accessible.
School gyms. Sports stadiums. Community centers.
We've already had productive conversations with bipartisan groups of county officials, mayors, governors, tribal leaders, and leaders in the private sector who shared their ideas about this effort.
And as we build them, we will make sure it's done equitably.
We'll make sure there are vaccination centers in communities hit hardest by the pandemic, in Black and Latino communities, and rural communities as well.
Within the first month of our administration, we will deploy mobile clinics. We will partner with community health centers, and local primary care doctors to offer vaccines to hard-to-reach communities in cities, small towns, and rural communities.
And to staff the centers up, we will mobilize thousands of clinical and non-clinical professionals.
Think of the people we deploy in natural disasters, experts at FEMA and the Centers for Disease Control and Prevention, our Public Health Service Commissioned Corps, our military medical personnel, and our first responders.
Additionally we will expand the pool of medical professionals, including retired healthcare workers, who can administer the vaccine and to ensure we have enough vaccinators to meet the nation's needs.
And as governors of both parties have asked, our administration will reimburse states 100 percent when their National Guard is deployed in the fight against COVID-19.
We will provide resources to help states cover the costs of personnel, vaccinators and administrative staff, as well as supplies like dry ice, laptops, and protective equipment.
Third, we are going to fully activate pharmacies across the country to get the vaccines into more arms as quickly as possible.
Millions of Americans turn to their local pharmacies every day for their medicines, flu shots, and much more.
We will immediately start a new major effort working directly with both independent and chain pharmacies to get America vaccinated.
This program will expand access in neighborhoods across the country so you can make an appointment and get your shot conveniently and quickly.
Fourth, we will use the full strength of the federal government to ramp up supply of the vaccines.
As I've said before, we will use the Defense Production Act to work with private industry to accelerate the making of materials needed to supply and administer the vaccine, from tubes and syringes to protective equipment.
We've identified the suppliers and are prepared to work with their teams.
As we made clear earlier this month, the Trump administration policy of holding back close to half of the supply did not make sense.
My administration will release the vast majority of the vaccines when they are available, so more people can get vaccinated quickly, while still retaining a small reserve for any unforeseen shortages or delays.
Let me be clear: we are not changing the FDA's recommended dosing schedule. We believe it is critical that everyone should get two doses within that FDA recommended timeframe.
And fifth, we will always be honest and transparent about where we stand — both the good news and the bad.
We will make sure that state and local officials know how much supply they are getting and when to expect it so they can plan.
Right now, we are hearing that they can't plan because they don't know how much supply of vaccines they can expect and what time frame.
That stops when we are in office.
We also promise to provide regular updates to you, the American people, on our progress and our goals.
We will be transparent about the decisions we are making and why.
Our administration will lead with science and scientists with a Centers for Disease Control and Prevention and National Institutes of Health that are free from political influence, a Surgeon General who is independent and speaks directly to the people, and an FDA whose decisions are based on science and science alone.
While millions of Americans have already gotten the vaccine and millions more are ready to get it, we also know that we need to address vaccine hesitancy and build trust in many communities.
We know that's the case, for example, in Black, Latino, and Native American communities, people who have not always been treated with the dignity and honesty they deserve by the federal government and the scientific community throughout our history.
We also see that disinformation campaigns are already underway to further undermine trust in the vaccine.
Our administration will launch a massive public education campaign to rebuild that trust.
We'll help people understand what science tells us: that the vaccines help reduce the risk of COVID infections, and can better safeguard our health and the health of our families and communities.
It's a critical piece to account for the tragic reality of the disproportional impact this virus has had on Black, Latino, and Native Americans, people who are being infected at about four times
the rate of white Americans, and dying at nearly three times the rate of white Americans.
This is unacceptable and unconscionable.
Equity is central to our COVID response.
And the vice president-elect and I commit to making sure communities of color, our rural neighbors, those living with disabilities, and seniors are not left behind in our vaccination plans.
Our plan is as clear as it is bold:
Get more people vaccinated for free.
Create more places for them to get vaccinated.
Mobilize more medical teams to get shots into peoples' arms.
Increase supply and get it out the door as soon as possible.
This will be one of the most challenging operational efforts ever undertaken by our country.
You have my word that we will manage the hell out of this operation.
But as I said last night, we need funding from Congress to make this happen. And I'm optimistic. I'm convinced the American people are ready to spare no effort and no expense to get this done.
All of these steps will take some time.
It will take many months to get where we need to be.
There will be stumbles.
And, yes, I know so much has already been asked of you.
And, when we are sworn-in next week, we're going to ask you to keep the faith and keep following what we know works.
One of our 100-day challenges is to mask up for the first 100 days.
I will be issuing executive orders to require masks for federal workers, on federal property, and on interstate travel, like trains and planes.
We will also be working with mayors and Governors in red states and blue states to require masks in cities and states.
I know masks have become a partisan issue.
But it's a patriotic act.
The experts say that by wearing a mask from now until April, we will save more than 50,000 lives.
Quite frankly, it was shocking to see members of Congress, while the Capitol was under siege
by a deadly mob of thugs, refuse to wear a mask while they were in a secure location.
I'm so proud of my Congresswoman Lisa Blunt Rochester who was trying to get everyone to mask up. But look what happened when they didn't. At least four members of Congress to date, including a cancer survivor, now have COVID-19.
For God's sake, wear a mask for yourself, for your loved ones, for your country.
These are life and death matters.
We need you to stick with the hand washing, social distancing, and avoid indoor gatherings with people outside your household.
We'll be a partner to the states and cities, so where things are working, we'll help do more of the good work, and where things can improve, we'll bring more resources to bear to get folks tested and vaccinated.
We will work closely with nonprofits and the private sector who we know all want to partner with us in this effort.
The more people we vaccinate and the faster we do it, the sooner we can put this pandemic behind us.
And the sooner we can build our economy back better, and get back to our lives and loved ones.
As we've seen during this pandemic, we can't solve our problems as a divided nation.
The only way we come through this is together as fellow Americans and as the United States of America.
Vice-President-elect Harris and I ran on that vision.
And starting noon on Wednesday, that is exactly how we are going to govern and ask for your help.
May God bless you all.
May God protect our troops.
Joseph R. Biden, Remarks by President-elect Joe Biden on the COVID-19 Vaccine Plan in Wilmington, Delaware Online by Gerhard Peters and John T. Woolley, The American Presidency Project https://www.presidency.ucsb.edu/node/347679