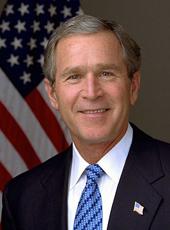 Remarks on Immigration Reform in Alexandria, Virginia
The President. I just had a really interesting conversation. First of all, this business is owned by two Iranian American brothers. They are small-business owners; they are entrepreneurs; they are employing people. And then I met with the district manager, who works with the two IranianAmerican brothers, happens to be a Guatemalan American citizen. She is learning business; she is taking on additional responsibility. Then I talked to the store manager, who was a Salvadoran American.
These people remind me that one of the great features of our country is that people are able to come here and realize dreams. One of the problems we have, because our economy is strong, is that small-business owners have trouble finding workers. People come here to work.
And one of the things we've got to do is to make sure that they have a verification plan that will enable them to determine, as they hire new workers, whether or not those workers are here illegally. See, it's against the law to hire somebody who is here illegally. And we intend to enforce that law. Part of a comprehensive immigration plan is to give employers the tools necessary to determine whether or not the workers they're looking for are here illegally in America. And we've got such a plan, Basic Pilot, it's called. It's working.
One of the reasons I came is I asked the owner of the business, was the plan working. He said, "Yes, it is. It makes it easier for us to verify whether the documents a person gives us are true." I also want—so therefore, I want this plan to be expanded. When I first became President, it was only in six States. Now it's across the Nation. But it's a voluntary plan; it ought to be a mandatory plan.
I'm strongly for a comprehensive immigration policy. It's one that enforces the border. And we're doing that by expanding agents and putting new technologies on our border. But part of a comprehensive immigration plan is to make sure we have interior enforcement, that we uphold our laws, and say to employers, "It's against the law for you to hire somebody who's here illegally. We intend to fine you when we catch you doing it." But we've got to get the employers the tools to make sure that the people who are here, are here legally.
Thirdly, I think there needs to be—I know there needs to be a worker program that says you can come here on a temporary basis and work here legally for jobs Americans aren't doing. If you talk to employers such as these folks, they'll tell you they need workers. And people are willing to do the work that others aren't willing to do, but we want to make sure there's a legal way to do it.
So I look forward to working with Congress for a temporary-worker plan that will have background checks to make sure that people that are coming aren't criminals, that say you can come here for a temporary basis, that you can do work others aren't doing. And that's one way to make sure that employers know they're hiring people who are here legally.
We need to make sure we help people assimilate. I met four people here who assimilated into our country. They speak English; they understand the history of our country; they love the American flag as much as I love the American flag. That's one of the great things about America: We help newcomers assimilate. Here's four folks that are living the American Dream, and I think it helps renew our soul and our spirit to help people assimilate.
And finally, we cannot kick people out who have been here for a while. And so I look forward to working with Congress on a rational plan as to how to make sure people who have been here, the 11 million or so people who have been here for a while, are treated with respect and dignity. I'm absolutely opposed to amnesty. Amnesty says, you're automatically a citizen. That would be a mistake to grant amnesty. Amnesty would say to somebody, all I've got to do is wait it out; all I've got to do is get here illegally myself and I'll become a citizen. That would be bad policy.
But I'm also realistic to tell you that we're not going to be able to deport people who have been here, working hard and raising their families. And so I want to work with Congress to come up with a rational way forward.
Again, I want to thank you all for having me. I love being—I cannot tell you how I love being with entrepreneurs and dreamers and doers and people who are running things and managers, and to be with my fellow citizens as we talk about a very important public policy, and that's rational, comprehensive immigration reform.
Thank you all very much. See you back at the White House.
Q. Mr. President, North Korea—do you believe there should be——
The President. See you at the White House. April [April Ryan, American Urban Radio Networks], would you like me to buy you a cup of coffee?
Ms. Ryan. I would love you to.
The President. What would you want in it?
Ms. Ryan. Anything you want to give me.
The President. What would you like in it, cream and sugar?
Ms. Ryan. Sure, sir. [Laughter]
The President. All right. One more coffee please. I'm coming your way. It's in the spirit of——
Ms. Ryan. Spirit of what?
The President. Spirit of reaching out.
Ms. Ryan. All right. And you got money in your pocket? Do you typically keep money in your pocket?
The President. No, this is—Jared let me have this money. [Laughter] And I'll repay him—I'll repay him. See, the man offered to give me the coffee for free. You can't run a business if you give your coffee away. I understand how commerce works. He offers a product I want; I then pay for that product—I'll handle that, sir, thank you. [Laughter]
Ms. Ryan. Mr. President, thank you so much.
The President. April, anything for you.
NOTE: The President spoke at 11:02 a.m. in a Dunkin' Donuts/Baskin Robbins store. In his remarks, he referred to Abolhossein Ejtemai and Ali Assayesh, owners, and Reynaldo Ramos, store manager; and Adriana Hernandez, district manager, Dunkin' Brands, Inc. The Office of the Press Secretary also released a Spanish language transcript of these remarks.
George W. Bush, Remarks on Immigration Reform in Alexandria, Virginia Online by Gerhard Peters and John T. Woolley, The American Presidency Project https://www.presidency.ucsb.edu/node/216639