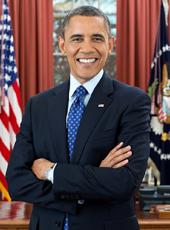 Remarks Following a Meeting With Prime Minister Malcolm B. Turnbull of Australia in Manila, Philippines
President Obama. Well, it is a wonderful opportunity for me to have a lengthy discussion with new Prime Minister Turnbull and his team. One of the things when we speak to our Australian partners is, there are very few things we disagree on, and that's not only because of what I hope to be a growing friendship between myself and the Prime Minister, but the lasting, enduring alliance that exists between our two countries. There are very few countries around the world that matches the kinds of continuous, comprehensive friendship and partnership that we maintain with Australia.
There are strong people-to-people ties, extraordinary cooperation on the security front, where Australia is the second largest contributor to the counter-ISIL coalition, an enormously helpful participant in our efforts to stabilize and provide the opportunity for the Afghan people to secure their own country.
On the economic front, we're strong trading partners, and we very much appreciate the constructive work that was done between our Trade Ministers in completing TPP, which is going to establish the kinds of high-standard rules of the road in trade and commerce in what accounts for 40 percent of the world's GDP here in the Asia-Pacific region.
We've had a chance to talk not only about the continuing need to ramp up pressure against ISIL and our collaboration in reaching out to the Muslim world and working with them to prevent radicalization and to prevent the kinds of horrific terrorist attacks that we've seen most recently in Paris, but we've also had a chance to talk about how we can reach out to our own people and Muslim communities in order to ensure that they feel fully a part of American and Australian democracy.
We had an excellent discussion around the importance of maintaining freedom of navigation and maritime rules. Since neither of us are claimants in some of the controversies that are taking place in the South China Sea, it's, I think, very important for us simply to uphold the basic principle that these issues should be resolved by international norms and rule of law and peacefully settled. And we're hopeful that that can be accomplished.
And we had a chance to talk about our own bilateral trade and exchanges. And as part of that, I extended an invitation to the Prime Minister to visit Washington sometime soon. And he's agreed, so we're going to be able to set up a time. Unfortunately, it will probably be in the winter, and it will be a little cold. That's always a little worrisome for folks down under—[laughter]—but we'll try to make it as comfortable and as productive as possible.
So it's not surprising that we had an excellent meeting. This typically is how Americans and Aussies get along. And we are incredibly grateful for their friendship and their partnership, and it's one that extends regardless of party and whoever has occupied the respective seats in our countries.
So thank you.
Prime Minister Turnbull. Well, thank you.
President Obama. Thank you. Prime Minister Turnbull. Well, thank you very much, Mr. President. We've had a very good discussion. The security challenges in the Middle East, of course, featured large in all of—in our discussion and in all of our thinking today. And it featured largely in the G-20 discussions that we both participated in in Turkey.
We are there, as the President said, as the second largest foreign contributor to the effort against—the campaign against ISIL. And we will continue, shoulder to shoulder, with the United States and our allies in the fight against this type of extremist violence, this type of terrorism.
We have a common purpose and a common strategy. And I appreciate, Mr. President, the support and the leadership you're giving, and I know that you appreciate the support that Australia is giving to that effort.
We've also discussed regional issues, and we are very much of the same mind. We are committed to the rule of law, to the rule—to ensuring that the big changes in this region occur in a peaceful manner and in accordance with international norms. That's absolutely vital for the continued peace and security of our region.
The TPP, which has been concluded, but of course now requires ratification by the various signatories, is a very big step. A key part of our Government strategy to ensure that we remain a high-wage, generous social welfare net, first world economy is trade. As I said at the G-20, the flexibility that open markets and trade gives economies, enables us better to deal with the disruptive change that we encounter in a modern global economy that is expanding, but changing at a pace that has never seen before in the history of human development. Open markets, flexible markets, agility—these are all part of the tools that enable us to continue to progress. And at the heart of all of that is innovation.
The President is more aware than most that so many of these great champions of innovation have come out of the United States and so rapidly. Indeed, it's a sobering thought that many of the big American corporations—not just American corporations, of course, but digital businesses across the world—if they were human beings, would still be at school. So some of these giants would still be at primary school, Mr. President. They'd still be in short pants. But they are—they're changing the world in which we live, and it's a very exciting one.
So we are very much of the same mind, as—not just because of the long history of close relations between Australia and America, but I think our two governments have the same agenda, one that is committed to strong defense of our national security and also promoting our economic security and our future prosperity through trade, through the rule of law, through a commitment to an orderly, international arrangement and a peaceful international order that is understood so that big changes, whether it is in terms of growth of one economy over another or in terms of the disruption of technologies, can occur in a peaceful way.
I should say that we also discussed the challenge of protecting cybersecurity. And again, we are very much of the same mind there. It is absolutely vital that this—that the domain of the Internet, the most remarkable piece of infrastructure ever devised by mankind—and, Mr. President, as leaders of two countries committed to freedom and always a little skeptical of government, it's important to remember that the growth of the Internet has been largely affected without the involvement of government, which is why both of us—both of our countries support maintaining the current governance arrangements for the Internet so that it is largely—or is entirely governed by the Internet community, as opposed for being dictated to by governments. So, all in all, it's been, as I think we both expected, a very productive and constructive discussion. We've had a very useful time, I think, in Turkey. And we were both shocked by the terrible attack in Paris. It was a sobering reminder of the threat that terrorism poses to us. But there was comfort in this: total solidarity and sympathy with the people of France. It was absolutely united. The leadership shown by the nations represented there was as solid as I'm sure we will see, for what we know we'll see from the leaders here at APEC. And the great leadership shown, particularly in this difficult challenge, by the leaders of the large Muslim nations there—President Widodo; our host, President Erdogan; Prime Minister Najib of Malaysia—was very welcome, indeed.
So, it was, it—we've come from a very successful meeting in Antalya, and we look forward to another very successful international meeting here in Manila.
President Obama. Good. Thank you.
Prime Minister Turnbull. Thank you.
President Obama. Thank you, everybody.
NOTE: The President spoke at 4:47 p.m. at the Sofitel Philippine Plaza Manila hotel. In his remarks, he referred to Minister for Trade and Investment Andrew J. Robb of Australia. He also referred to the Islamic State of Iraq and the Levant (ISIL) terrorist organization. Prime Minister Turnbull referred to President Joko "Jokowi" Widodo of Indonesia; and President Recep Tayyip Erdogan of Turkey.
Barack Obama, Remarks Following a Meeting With Prime Minister Malcolm B. Turnbull of Australia in Manila, Philippines Online by Gerhard Peters and John T. Woolley, The American Presidency Project https://www.presidency.ucsb.edu/node/312691