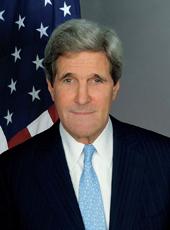 Remarks at Edinboro University of Pennsylvania
I want to start by thanking all of you who are studying to become nurses here at Edinboro. America needs you. And when the hours get long and the work gets tough, just remember – you will spend your days bringing comfort to the sick and healing to the ill, and there are few callings greater than that.
A nurse has one of the most difficult jobs in the world. On an average day a nurse has put up with a stubborn bureaucracy, inefficiency in the system and an uncaring administration...sounds a lot like Washington!
You are about to join a profession that delivers the best care in the world.
But you are about to join at a time when the cost of receiving that care has never been more expensive for the hardworking families who need it.
Well I'm here to tell you we can do something about that. Our health care system is badly broken. And I have a health care plan that covers nearly 95% of all Americans. But today, I want to focus on the part of my plan that deals with the most serious part of the health care crisis – costs. It's a plan that will cut soaring premiums, cut the waste, cut the greed, and cut Americans a break. And it's a plan that finally makes our health care affordable, our businesses more competitive, and America stronger.
Today, regular check-ups are emptying family checkbooks. Waiting for a doctor's bill is causing as much anxiety as waiting for a diagnosis. And cutting through endless red tape and paperwork is wasting millions that could be spent on better care.
Here in the Erie area, you're seeing plants close down that provided good jobs and quality health care to their employees for years. A lot of these jobs have moved overseas, where the cost of health care isn't nearly as high. And for the companies that stay, the price of health care is rising too fast for folks to afford.
I just met with Albert Barker. Albert is sixty-one years old, and he used to work at Custom Engineering right over in Erie. A little while back, Albert had a heart attack. After he recovered and returned to work, Albert's employer told him he couldn't afford to provide insurance anymore. They re-hired him as a temporary worker, and Albert was then forced to pay $290 a month for temporary coverage. Just this month, that coverage ran out.
His wife Roseanne said "I never dreamed things could be like this. Al's worked his entire life. Now we just pray every day that nothing goes wrong."
No one should have to live in fear that they are one doctor's visit away from financial ruin. And when I am President, no one will.
Since I began this journey over a year ago, I have met too many people like the Barkers. Hardworking families struggling under the weight of their medical bills. Business owners who aren't hiring because they can't afford to cover more employees. Veterans whose co-payments are putting health care out of reach.
I remember Virginia Noble. Virginia has cut every cost and saved every penny, but she still cannot afford to insure the eleven employees who work in her Des Moines sandwich shop. She wonders how long her small shop can stay competitive, but more importantly, she worries about the health of the eleven people who've helped make it a success. Small business owners like Virginia create the jobs that make America strong, and I'll be a President who does everything I can to make that job easier.
I remember Myrtle Walck. During a town hall in Iowa, she told us how every month, she has to sign her $400 Social Security check over to her local drugstore just to cover the cost of two daily prescriptions. At 82 years old, she's losing her only source of income to two bottles of pills. Myrtle still gives her best to her country by teaching kids how to read at a local school each week. Is this the best her country can give to her?
This is not acceptable in America.
It's not acceptable to do nothing about total family premiums rising more than $2700 in just four years
It's not acceptable to do nothing while these premiums are rising four times faster than workers' earnings.
And it's not acceptable to do nothing while families lose their savings, workers lose their jobs, and businesses close their doors because of the high cost of health care.
We need a President who knows our health care crisis isn't acceptable and who has a plan to fix it. And that's the kind of President I will be.
For anyone who thinks this is acceptable, another four years of this Administration is just what the doctor ordered. For four years, they haven't made a dent in the cost of health care. For four years, they haven't even tried. They've stood by while insurance companies made record profits and families faced record-high premiums. And while he's campaigning across the country, you almost never hear the words "health care" come out of the President's mouth.
Through their words and their actions, the Bush Administration has showed that they do not consider the high cost of health care a serious problem. I do. I still see the faces. I still remember their stories. And I have a plan to do something about it.
Now, since my wife has begged me not to bore you with the details of the plan, I'm going to ask all of you to visit www.johnkerry.com to find out exactly how we're going to get this done. But since I also have a reputation to uphold, I'm going to talk a little bit about it today, too.
Here's what I will do to control rising health care costs:
First, we're going to cut your family's premiums by up to $1000. That's $1000 in real savings you can use to buy groceries, pay the bills, and save for your future. And that will mean more jobs and more competitive American businesses.
Second, we're going to make sure that government bureaucrats aren't messing with your health care. We're going to save money by cutting waste from the health care system – not adding it. The cost of health care today is $1.4 trillion. It would be one thing if all those dollars were being spent making Americans healthier. They're not.
Our system simply has too much waste and too much fraud; there's too much inefficiency and too much abuse, too much bureaucracy and too much greed. Doctors are drowning in paperwork instead of seeing patients. Families are sitting in emergency rooms wading through forms instead of being by the side of their loved ones. And industry insiders are cutting corners and making deals that all of us end up paying for. This is wrong, and when I am President, it will end.
Today, each time you make a health care transaction, it costs up to $25. The same transactions in other industries, like a bank, cost less than a penny because of better technology. As President, I'll bring better technology to our health care system, cutting costs for families and reducing the medical errors that cost lives.
And we'll do a better job of holding down medical malpractice costs. No one should ever prevent patients who have been harmed from seeking justice. But we need a national system in place that will weed out the irresponsible lawsuits without taking away patient's rights. Lawsuits that have no basis in facts have no place in our courts. And when I'm President, they'll be gone.
Third, it's time to cut rising prescription drug costs. When I'm President., we'll close loopholes that stop more affordable prescriptions from making it to your pharmacy. We'll allow you to buy prescription drugs from Canada safely so you can get the same discounts that are available across the border. And we'll negotiate a better price for prescription drugs. That's a good deal for seniors and a good deal for taxpayers.
With these reforms, we will make real savings in the cost of health care. More importantly, we'll save lives, we'll save jobs, we'll save paychecks, and we'll save businesses. American companies will have an easier time competing around the world, and American small businesses will have more money to grow and create new jobs. We'll build healthier households, more prosperous communities, and a stronger America.
For me, health care is an issue that hits very close to home. In the last two years, I've seen the health care system up close, the good and the bad. I've lost both my parents. And just one year ago, I was diagnosed with prostate cancer. Today, I'm blessed to stand before you 100% cured. I was lucky to have some of the best care in the world. And I believe that high quality health care should be affordable to every American.
I've seen the faces of America's health care crisis. I've heard their stories. And those faces and those stories are what I will take with me everyday of this campaign. And if I am President, they are what I will take with me every day to the Oval Office as I fight to lower health care costs for all Americans. I will finally complete the mission begun by Harry Truman, and I will make sure that at long last, affordable health care is a right, and not a privilege, for every American.
John F. Kerry, Remarks at Edinboro University of Pennsylvania Online by Gerhard Peters and John T. Woolley, The American Presidency Project https://www.presidency.ucsb.edu/node/216813