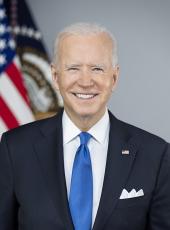 Remarks by Deputy National Security Advisor to the Vice President, Julianne Smith, at The Riga Conference 2012 in Riga, Latvia
Panel Discussion: "Europe in the Shadow of the U.S. Election Debate: Are We Losing to the Greater Middle East and Asia?"
[As Prepared for Delivery]
Thank you for that kind introduction. It is such a pleasure to join this year's Riga Conference, which has become a preeminent foreign and security forum in Northern Europe.
I am also delighted to return to Riga. The last time I was in Riga was in 1996 when I was working in Germany on the first round of NATO enlargement. Those were early days in Latvia's renewed independence. When I think back to the Latvia I encountered then and all Latvia and its neighbors have achieved and accomplished over those 15+ years, it is truly breathtaking. These achievements are all the more impressive in light of the tough economic situation here in Europe.
Through its membership in NATO and the EU as well as through its active bilateral engagement with countries large and small (including the U.S.), Latvia has shown us repeatedly its value and importance on a wide range of pressing foreign policy challenges. From its contributions to the Northern Distribution Network to its longstanding contributions in Afghanistan to its important work with Belarus, Ukraine, Moldova and Georgia, Latvia is a capable, innovative, and reliable ally.
I want to use my introductory remarks to focus on the United States' efforts to embrace the importance of the Asia Pacific region, an approach that we have described as "rebalancing." There are a number of myths and misperceptions when it comes to this strategy. Some falsely view it as a zero sum game in which Asia wins and Europe loses (see, for example, the very title of this panel). I am hoping to set the record straight today by explaining the rationale behind our strategy and what it means for U.S. engagement in the Asia-Pacific region – and for our allies in Europe.
Let's start with the rationale. The President and Vice President came into office convinced that the United States was underinvested in the Asia-Pacific, and therefore a key strategic priority was to renew and intensify the U.S. role in the region.
This was a natural development for us – built on the fact that the U.S. has long been a Pacific power, whose interests are inextricably linked with Asia's economic, security, and political order. What is the strategic basis for a rebalancing? Here are some characteristics of the Asia-Pacific:
Half of the world's population
Home of emerging economic powers (such as China, India, and Indonesia) and old friends and allies (such as Japan, the Republic of Korea, and Australia)
Home to some of world's largest militaries
Key engine of the global economy. For example, Secretary Clinton represented the U.S. at APEC last week. APEC's 21 economies have a combined GDP of $39 trillion (56% of world economic output); represent 56% of total U.S. trade; U.S. exports to APEC economies are up 175% since 1994 (and 15% since 2010); and 6 APEC economies are among the top 10 U.S. export markets.
Among the world's most dynamic trade and energy routes
A region which has seen a longstanding U.S. role in helping underwrite regional peace and security, which in turn has helped fuel unprecedented economic growth.
What does the rebalance mean in practice? I have been asked to focus on Pentagon's new defense strategy – "Sustaining U.S. Global Leadership: Priorities For 21st Century Defense." On the military side, we reached the conclusion toward the latter half of 2011 that we were at a strategic inflection point. We were winding down the war in Iraq and working our way through a draw down in Afghanistan and toward the transition to an Afghan lead for security responsibility. We were also facing unprecedented resource constraints. As a result, the Pentagon was asked to conduct a strategic review separate from the normal cycle associated with what we call the Quadrennial Defense Review.
The task, as we turn from today's wars to tomorrow's threats, is to build a strategy and a force for the future – a joint force 2020, which will be agile, lean, ready, technologically advanced, and able to conduct full spectrum operations.
Many people focus on the defense side of the equation and erroneously assume that the heart of our rebalancing efforts resides in military-to-military channels. In the new defense strategy, rebalancing is indeed reflected in our force structure decisions and our posture and presence. In 2020, for example, we intend to have 60 percent of our naval assets in the Pacific. You've also no doubt heard about the realignment of our regional force posture, including rotational transfer of Marines to Australia and plan to increase our forward stationing in Guam.
But in truth, we are putting all our tools to work. We are implementing a multi-faceted, whole of government approach to the Asia-Pacific that includes substantial diplomatic, economic, and strategic investments. This approach seeks to sustain the regional order that has contributed to security, stability and prosperity in Asia for decades.
These include:

Deepening and modernizing our alliances and security partnerships (ensuring they are nimble and adaptive – including with Japan, the Republic of Korea, the Philippines, Thailand, and Australia)
Broadening engagement with emerging partners and power centers (including Indonesia, Vietnam, Singapore, Malaysia, Brunei, New Zealand, and the Pacific Islands). This includes our engagement with India as well.
Developing a positive and constructive relationship with China (focus on results, true to our principles and interests). For example, the U.S.-China Strategic and Economic Dialogue (S&ED) is one important mechanism for facilitating sustained high-level engagement and producing tangible cooperation.
Engaging and investing in the region's multilateral architecture (ASEAN, EAS, APEC, etc.)
Pursuing a strategy of ambitious economic engagement through the reinvigorated APEC forum, the Trans-Pacific Partnership trade negotiations, and other initiatives.
What does this all mean for Europe?

For one, the rebalancing means neither leaving Europe to Europeans nor going it alone in Asia. As President Obama has said, "Europe is the cornerstone of our engagement with the world and a catalyst for global cooperation." We will continue to work with Europeans not only on European matters but on the full range of shared global challenges with NATO as the hub of a growing network of capable global partners. For the foreseeable future, any significant operations we undertake in North Africa or the Middle East are likely to be accomplished from Europe and with Europe.

One of the most important and lasting legacies of this President and Secretary of State could well be their revitalization of America's alliances, and first and foremost, NATO and our alliance with Europe. The United States and Europe have never been more strategically aligned.

Europe also has important – and growing – interests in the Asia-Pacific. We ought to be focused on how the U.S. and Europe can better work together on Asia. In fact, we've already made some progress – we held our first U.S.-EU Dialogue on Asia in January with the new EEAS. That is a good start, but there is much more we can and should do together. We need to deepen our own engagement in the Asia Pacific region in coordination with you.

I know the decision to remove two Brigade Combat Teams (BCTs) from Europe has received a lot of attention in recent months. Let me say a few words about that. First, the Army is removing 8 BCTs from the active duty force as it becomes smaller and leaner in the coming years. Two will come from Europe and six will come from the United States.

Second, the BCTs that are presently based in Europe have each had multiple deployments to Iraq and Afghanistan for the last decade, limiting opportunities for training exercises with European partners. Along with the new regular rotation of a U.S.-based battalion task force to Europe (announced in tandem with the new strategy), the two sides of the Atlantic will be able to increase focus on full-spectrum warfighting tasks and institutionalize interoperability lessons learned from operations in Afghanistan and other missions.

While U.S. force posture in Europe is evolving, it is not declining. Yes, the U.S. will no longer have heavy brigades designed for repelling large-scale ground attacks stationed in Europe. But we will ensure that we can meet all of our Article 5 commitments, and we are also enhancing our presence in a number of different areas, particularly when it comes to Special Forces.

We remain committed to defending against the growing threat of ballistic missile attack as embodied by the European Phased Adaptive Approach, which is the U.S. contribution to NATO ballistic missile defense (BMD). In addition to the radar already deployed and operational in Turkey and the BMD-capable Aegis ship in the eastern Mediterranean, this will include putting assets in Poland and Romania, and the home porting of missile defense-capable Aegis destroyers in Spain. NATO as a whole will provide commonly funded command and control infrastructure, and allies agreed in Chicago to explore additional voluntary contributions as we work together to counter the growing threat from ballistic missiles. The U.S.'s European Phased Adaptive Approach is another robust commitment to an American presence in Europe in cooperation with our European partners on the true challenges that we face in the 21st century.

Finally, it is worth remembering that Europe has a vested interest in peace, stability, and prosperity in the Asia-Pacific region. This was highlighted during Chancellor Merkel's recent trip to Beijing and the EU-China Summit earlier this year. Europe gains significant benefits from the American contribution to preserving regional security, combating global threats like terrorism and proliferation, and maintaining freedom of navigation. And it is precisely our shared values – for example, on human rights and the rule of law – that make working together in the region so important for both of us.

As America looks to revitalize and expand our political, economic, intelligence and military relationships in the Pacific, we are and will remain true to our Atlantic commitments. Rebalancing is not at Europe's expense, but rather improves our ability to address 21st century threats and our collective security together. Again, the United States and Europe have never been more strategically aligned than we are today. This is the result of a deliberate and conscious strategy to invest in a partnership with the world's most advanced, military-capable, and democratic peoples who share our values and ideals – our Atlantic partners.
Joseph R. Biden, Remarks by Deputy National Security Advisor to the Vice President, Julianne Smith, at The Riga Conference 2012 in Riga, Latvia Online by Gerhard Peters and John T. Woolley, The American Presidency Project https://www.presidency.ucsb.edu/node/351739