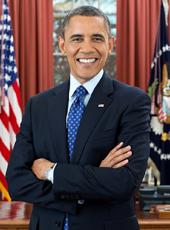 Remarks at a Democratic Congressional Campaign Committee Fundraiser in Medina, Washington
Thank you, guys. Sit down. You already did that. Thank you. Thank you, everybody. Have a seat. Have a seat.
Well, first of all, let me just thank Jon for the second time for his incredible hospitality. And I think it's fair to say that between Nancy and me and Steve Israel, we do a lot of events. I will say that this particular space is one of the more spectacular venues for an event. And we couldn't have a more gracious host. The only problem when I come to Jon's house is, I want to just kind of roam around and check stuff out, and instead, I've got to talk. [Laughter] But, Jon, thank you for your friendship. We're very grateful.
A few other people I want to acknowledge. First of all, our once Speaker and soon to be Speaker again, Nancy Pelosi. We are thrilled to be with her. Someone who has an incredibly thankless job, but does it with energy and wisdom—and I was going to say joy, but I'm not, I don't want to, kind of, overdo it—[laughter]—but is doing an outstanding job: Steve Israel, who is heading up the DCCC. Thank you so much, Steve, for the great job that you're doing.
We've got some outstanding Members of Congress here. Congressman Rick Larsen is here. Where's Rick? There he is. Congresswoman Suzan DelBene is here. Congressman Derek Kilmer is here. Where's Derek? There he is—who just informed me that his 4-year-old at the Christmas party is going to sing me at least one patriotic song. [Laughter] And I'm very excited about this. She has a repertoire of five songs, and we're trying to hone in on what one song she is going to do.
And you've got a former outstanding Member of Congress, who now is doing a great job as the Governor of this great State; Governor Jay Inslee is here. And Trudi, who's keeping him in line at all times. And I want to thank John Frank, who also spent a lot of time on this event. Thank you so much.
Now, the great thing about these kinds of events is, I spend most of my time in a conversation with you, as opposed to just making a long speech. Let me make a couple of observations. Number one, Jay claims he arranged it, but when we landed, we were flying over Mount Rainier, pulled into the airport, came off the plane, and the sunset was lighting the mountain. And it was spectacular and reminded me of why it is that I love the Pacific Northwest so much.
Now, part of it—I was saying to somebody, part of it may also be that I always feel the spirit of my mom here, because I graduated from Mercer Island High. But you guys have got a good thing going here, and it's not just the Seahawks. I just want to make that point.
Point number two: Obviously, there are such enormous challenges that we face all across this country and internationally, and this year we've seen issues ranging from the tragedy of Sandy Hook to disclosures at the NSA, to the shutdown and the potential of default to continuing issues surrounding the Middle East and peace there. And so it's understandable, I think, that sometimes, people feel discouraged or concerned about whether or not we can continue to make progress. And one thing that I always try to emphasize is that if you look at American history, there have been frequent occasions in which it looked like we had insoluble problems—either economic, political, security—and as long as there were those who stayed steady and clear eyed and persistent, eventually, we came up with an answer; eventually, we were able to work through these challenges and come out better on the other end.
And that's true today as well. After seeing the worst economic crisis since the Great Depression, we've now seen 44 straight months of job growth. We've doubled our production of clean energy. We are actually importing less oil than ever before, producing more energy than ever before. We've reduced the pace of our carbon emissions in a way that is actually better than the vast majority of industrialized nations over the last 5 years.
We've been able to not only create the possibility of all people enjoying the security of health care, but we've also been driving down the cost of health care, which benefits people's pocketbooks, their businesses. Our institutions of higher learning continue to be the best in the world. And you're actually—because of the productivity of our workers, we're actually seeing manufacturing move back to America in ways that we haven't seen in decades.
A lot of the reason that we're making progress is because of the inherent resilience and strength of the American people, but a lot of it is because folks like Nancy Pelosi and some of the Members of Congress, or even former Members of Congress, who are here made some tough decisions early on in my administration. And we're starting to see those bear fruit and pay off.
And so I'm incredibly optimistic about our future. But I'm also mindful of the fact that we have some barriers, some impediments to change and progress. And the biggest barrier and impediment we have right now is a Congress—and in particular, a House of Representatives—that is not focused on getting the job done for the American people, but is a lot more focused on trying to position themselves for the next election or to defeat my agenda.
And that's unfortunate, because that's not what the American people are looking for right now. And the truth is, is that there are a lot of ideas—things like early childhood education or rebuilding our infrastructure or investing in basic science and research—there are a whole range of—immigration reform—a whole range of ideas, that if you strip away the politics, there's actually a pretty broad consensus in this country.
I'm not a particularly ideological person. There are some things, some values I feel passionately about. I feel passionate about making sure everybody in this country gets a fair shake. I feel passionate about everybody being treated with dignity and respect regardless of what they look like or what their last name is or who they love. I feel passionate about making sure that we're leaving a planet that is as spectacular as the one we inherited from our parents and our grandparents. I feel passionate about working for peace even as we are making sure that our defenses are strong.
So there are values I care about. But I'm pretty pragmatic when it comes to how do we get there. And so is Nancy, and so is Jay. And so more than anything, what we're looking for is not the defeat of another party, what we're looking for is the advancement of ideas that are going to vindicate those values that are tried and true and that have led this country to the spectacular heights that we've seen in the past.
But to do that, we're going to need Nancy Pelosi as Speaker, because there's just a lot of work to be done right now. Between now and next November, I'm going to do everything I can and look for every opportunity to work on a bipartisan basis to get stuff done. There will not be a point in time where I've got an opportunity to get something done where I don't do it simply because of politics. But those opportunity have been few and far between over the last several years, and the American people can't afford to wait in perpetuity for us to grow faster, create more jobs, strengthen our middle class, clean our environment, fix our immigration system.
And so if we don't have partners on the other side, we're going to have to go ahead and do it ourselves. And so the support that you're providing today and the support that you've provided time and again is making all the difference in the world. And it's part of what gives me confidence that we're going to be successful over the long term.
So thank you. We appreciate it.
And with that, let me take some questions.
NOTE: The President spoke at 7:24 p.m. at the residence of Jon A. Shirley. In his remarks, he referred to Tess Kilmer, daughter of Rep. Derek C. Kilmer; Trudi Inslee, wife of Gov. Jay R. Inslee of Washington; and John E. Frank, vice president and deputy general counsel, Microsoft Corporation. The transcript was released by the Office of the Press Secretary on November 25. Audio was not available for verification of the content of these remarks.
Barack Obama, Remarks at a Democratic Congressional Campaign Committee Fundraiser in Medina, Washington Online by Gerhard Peters and John T. Woolley, The American Presidency Project https://www.presidency.ucsb.edu/node/304369