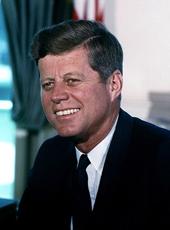 Remarks to Allied and American Troops at Fliegerhorst Barracks Near Hanau.
General, members of the Division and the Corps:
I first of all want to express my strong appreciation to our allies in NATO who participated in the honor guard this morning.
The four national anthems sounded in harmony, and I know that the anthems of the other members of NATO join us in saluting the armed forces of all of our countries.
It is not always easy in times of calm to maintain the solidarity of an alliance. I believe that over a long period of years the members of NATO have set almost a unique example. It has been, really, an almost unprecedented act of history that over a period of 15 years and with bright prospects for the future, if all of us meet our responsibilities, that we can make NATO not only a strong bulwark against attack, but also a vigorous instrument of peace.
I want to express my special thanks to my countrymen who serve the United States over 3,500 miles from our own shores. Never in history has a country had so many of its sons serving so far away from their own land in a time of danger, not for the purpose of conquest but for the purpose of freedom. Stretching all around the globe there are Americans on duty who help maintain the freedom of dozens of countries who might now be engulfed if it were not for this long, thin line which occupies such a position of responsibility, guarding so many gates where the enemy campfires in some cases can be seen from the top of the wall.
We take the greatest pride in this record. And I want to express the thanks of the American people to the members of this Division and Corps and to their families, who also serve far away from home, and I hope that 180 million Americans and millions of others who sleep peacefully at night know that it is because you stand in this field. Your ability to sustain yourselves insures the peace. We maintain the peace by preparing for adversity, and your willingness to serve here, members of the Air Force who are stationed on a hundred different air fields, ships of our-Navy far out of sight of land, help protect the peace and the freedom. So I do not think it amiss that we take some satisfaction in this record.
We thank you especially for undertaking the burdensome tasks that sometimes go with peacetime military service. I have quoted before and quote now an old poem which I don't think is true in this case which says that "God and the soldier all men adore, in time of danger and not before; the danger past and all things righted, God is forgotten and the old soldier slighted."
In these days we depend upon God and we also depend upon our soldiers. We thank you.
Note: The President spoke at about 11:30 a.m. after having reviewed the troops with members of his party and members of the German Cabinet led by Vice Chancellor Erhard. His opening word "General" probably referred to Gen. Paul L. Freeman, Commander in Chief, U.S. Army forces in Europe, who met him at the plane. The President then referred to troops of the 3d Armored Division and the 5th Corps.
The honor guard was made up of German, French, Canadian, and American detachments, and the bands played the four national anthems.
John F. Kennedy, Remarks to Allied and American Troops at Fliegerhorst Barracks Near Hanau. Online by Gerhard Peters and John T. Woolley, The American Presidency Project https://www.presidency.ucsb.edu/node/236794