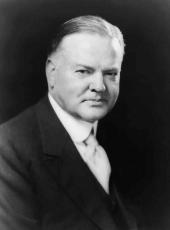 Rear Platform Remarks in Fort Wayne, Indiana
I deeply appreciate your reception and your expressions of confidence and approval. In the enthusiasm of the many receptions on this trip and in the remarkable reception in Des Moines yesterday, I see a rising resolution and a stern determination to fight to a finish for the continuation of constructive action in this emergency and for the preservation of fundamentals in our Government. That is a mission for every one of you individually.
I wish to take the occasion of this meeting to say a word to you and to all the people of the great Midwest. During my public life, I have believed that sportsmanship and statesmanship called for the elimination of harsh personalities between opponents. On this journey, however, I have received a multitude of reports as to the widespread personal misrepresentations which have been promulgated in the Midwest in the past few weeks. I regret that the character of these personalities necessitates a direct word from me.
I shall say now the only harsh word that I have uttered in public office. I hope it will be the last I shall have to say. When you are told that the President of the United States, who by the most sacred trust of our Nation is the President of all the people, a man of your own blood and upbringing, has sat in the White House for the last 3 years of your misfortune without troubling to know your burdens, without heartaches over your miseries and casualties, without summoning every avenue of skillful assistance irrespective of party or view, without using every ounce of his strength and straining his every nerve to protect and help, without using every possible agency of democracy that would bring aid, without putting aside personal ambition and humbling his pride of opinion, if that would serve--then I say to you that such statements are deliberate, intolerable falsehoods.
Note: The President, en route to Washington, D.C., spoke to an audience of approximately 2,000 people.
Herbert Hoover, Rear Platform Remarks in Fort Wayne, Indiana Online by Gerhard Peters and John T. Woolley, The American Presidency Project https://www.presidency.ucsb.edu/node/207775