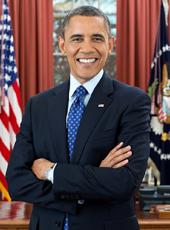 Readout of White House Drug Policy Director Kerlikowske Meeting with Appalachian Leaders
(Johnson City, Tennessee)—Today, Gil Kerlikowske, Director of National Drug Control Policy, met with representatives from 30 Appalachian communities during a roundtable discussion in Johnson City, Tennessee hosted by the Appalachian Regional Commission (ARC) and East Tennessee State University. During the meeting, Kerlikowske discussed ways to improve economic prosperity, public health, and public safety in rural America by reducing drug use and its consequences. He also discussed the role of the Office of National Drug Control Policy (ONDCP) in supporting the work of the newly established White House Rural Council.
Participants in the meeting were the winners of the ARC 2011 Competition for Community-Based Substance Abuse Initiatives, a program that provides grants, training, and technical assistance to community-based substance abuse coalitions in the most economically distressed areas of Appalachia.
"Our Nation's drug problem is an obstacle to rural economic growth and a threat to public health," said Director Kerlikowske. "Appalachia has been hit particularly hard by meth and the prescription drug epidemic. Drug use can be successfully prevented and treated, but all of us have a role to play in addressing this threat together. I look forward to working closely with the Appalachian Regional Commission to strengthen our partnerships with the private sector as we work to make our communities healthier, safer, and more prosperous."
Last month, the Obama Administration announced the establishment of the first White House Rural Council. The White House Rural Council will coordinate programs across government to encourage public-private partnerships to promote further economic prosperity and quality of life in rural communities nationwide. In April, ONDCP also released a comprehensive action plan to address the national prescription drug abuse epidemic. Epidemic: Responding to America's Prescription Drug Abuse Crisis provides a national framework for reducing prescription drug diversion and abuse by supporting the expansion of state-based prescription drug monitoring programs, recommending more convenient and environmentally responsible disposal methods to remove unused medications from the home, supporting education for patients and healthcare providers, and reducing the prevalence of pill mills and doctor shopping through enforcement efforts.
The Appalachian Regional Commission is a regional economic development agency that represents a partnership of Federal, state, and local government. Established by an act of Congress in 1965, ARC is composed of the governors of the 13 Appalachian states and a Federal co-chair, who is appointed by the President. Local participation is provided through multi-county local development districts.
To download a copy of the Prescription Drug Abuse Action Plan or for more information on the Obama Administration's National Strategy to reduce drug use and its consequences, please visit: www.WhiteHouseDrugPolicy.gov.
The Office of National Drug Control Policy seeks to foster healthy individuals and safe communities by effectively leading the Nation's effort to reduce drug use and its consequences.
Barack Obama, Readout of White House Drug Policy Director Kerlikowske Meeting with Appalachian Leaders Online by Gerhard Peters and John T. Woolley, The American Presidency Project https://www.presidency.ucsb.edu/node/321421