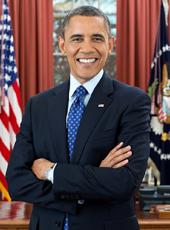 Readout of the President's Briefing on the BP Deepwater Horizon Oil Spill
President Obama met today with Secretary Napolitano, Secretary Chu, Secretary Salazar, Administrator Jackson, Administrator Lubchenco, National Incident Commander Admiral Thad Allen, Assistant to the President for Energy and Climate Change Carol Browner and other senior White House officials to receive a briefing on the administration-wide response to the Deepwater BP Oil Spill. Secretary Napolitano discussed the ongoing efforts to fight the oil near shore and offshore and the cleanup of impacted shorelines with nearly 42,000 personnel, more than 5,300 vessels and over 100 aircraft. National Incident Commander Allen discussed the federal government's authorization for BP to continue the well integrity test for another 24 hours, and reported on efforts to look for anomalies in pressure readings and the status of the relief well. Administrator Lubchenco discussed the potential for severe weather in the Gulf, which is being closely monitored. Secretary Chu wrapped up the briefing with an overview of the ongoing work by the federal science team to collect and analyze acoustic, sonar and seismic data. The President pushed his team to be prepared for any scenarios related to the potential development of a tropical storm in the Gulf.
A photograph of the President's briefing is available HERE.
Barack Obama, Readout of the President's Briefing on the BP Deepwater Horizon Oil Spill Online by Gerhard Peters and John T. Woolley, The American Presidency Project https://www.presidency.ucsb.edu/node/290234