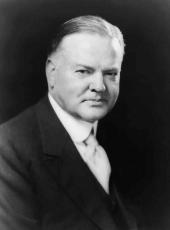 Radio Remarks to the National Recreation Association
I am glad to welcome the directors of the National Recreation Association at the White House on this occasion. The Association was organized at the White House 25 years ago, and it is a most fitting place for your 25th anniversary meeting.
I have followed the work of the Association for many years. It has taken a most significant and a magnificent part in the whole recreational development of the country. Its work today is of increasing importance because of the growing congestion of cities on one hand, and the increasing leisure of our people on the other. The whole recreational movement is one not only vital to public health but it is vital to public welfare. The growing congestion of the cities presents constantly new problems of physical and moral and mental training of children on one hand, and the growing leisure by shortened hours of labor presents increasing problems in provision of opportunity for proper use of increasing leisure for adults. Many less problems in government arise which concern people while they are at work than while they are at leisure. They do not often go to jail for activities when they are on their jobs. Most of our problems arise when the people are off the job. Every progress in constructive recreation for leisure time not only improves health but also morals.
The Federal Government during the period of the Association's activities and to a considerable degree due to the efforts of the Association, has developed in itself a great number of recreational activities. I assume that the growth of social aspects of government will increase the interest of the government in recreational questions, and we need the assistance of the Association in directing these policies. If there is anything that we can do to cooperate with the Association in any direction you will find a most hearty welcome to the views of the Association in every section of the Government.
I wish to express to you the most profound admiration that I hold for the work of the Association and to extend to you my best wishes for its further development.
Note: The President spoke in the Cabinet Room of the White House. The event commemorated a meeting of the founders of the Association in the White House on April 12, 1906, at the invitation of President Theodore Roosevelt.
Herbert Hoover, Radio Remarks to the National Recreation Association Online by Gerhard Peters and John T. Woolley, The American Presidency Project https://www.presidency.ucsb.edu/node/212172