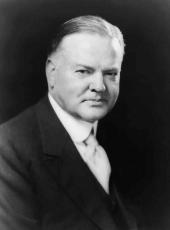 Radio Remarks on the Dedication of the Cornell University War Memorial
Fourteen years ago this morning a group of American boys carried an American flag into the fighting on the Aisne front, and thereby made a splendid gesture symbolical of the might of the new world mustering for the decisive issue.
This unit was composed of undergraduates of Cornell University and was under the leadership of Capt. Edward Tinkham, a Cornell student in the class of 1916. It was a vanguard of a mighty army of American youth that flowed across the Atlantic in the months that followed. In this army were 9,000 other Cornellians who followed Tinkham's unit in the Nation's service.
Two hundred and sixty-four of them did not return. I am happy today to take part in the dedication of a permanent memorial to those men of Cornell University who lost their lives in the World War. Significant in itself, this memorial takes on a broader aspect. While we pay tribute specifically to the service of the 264 Cornell men whose names are carved in this beautiful shrine, the occasion recalls the great part in our war effort played by the men of all our universities and colleges.
The towers and cloister in which the memory of Cornell's heroic dead is enshrined--distinctive, beautiful, and useful though they are--are not mere buildings. They are symbols, fitting and lasting symbols, of the ideals for which the men of Cornell, of all our universities and colleges, of our whole country, fought and died. They commemorate the contribution of youth to the cause of America, a free gift of devoted young lives to an ideal they deemed worth cherishing and defending.
These young men of the Tinkham unit were typical American boys. Their experiences and their reactions typify the response of American youth everywhere in the hour of crisis. Volunteers sprang up right and left. Young men eagerly offered to risk their future--their lives--because they wanted to do their man's share in a crisis of the world. Without one atom of selfishness, they sought to carry out their ideal of manhood. It involved hardships, danger, even death, but they were unafraid. With heads erect, with vibrant tread, they left their training camps. Alive with purpose, alive with honor, alive with faith, their only anxiety was how quickly they could get over there. They had no illusions about what was ahead of them. Life to them had been sweet, joyous, and care free. Tomorrow it might be ended. Yet they never faltered and gave up all for a cause which they believed to be right. There was no searching for hidden motives or for ulterior purposes. They accepted whatever came with a smile, and they did not ask questions. They had no hatred in their hearts, but they went about their job with a full resolve to play the man's part in a terrible business.
Their patriotism never wavered but rather their devotion grew and found its way back to the quiet campuses which they had left in the full flush of their youthful enthusiasm.
To them and to all those from Cornell who followed them we dedicate this memorial. In speaking for the Cornell dead I am drawing the attention of this Nation to all of its university war dead, indeed, to all our youth who went over, never to come back.
In this memorial, as in all our other memorials, we do not seek to glorify war or to perpetuate hatreds. We are commemorating not war, but the courage and the devotion and the sacrifice of those who gave their lives for their fellows and for their country. We raise these because we are able to remember the ideals which possessed us at the time. We do not condemn our own action or belittle the high motives and ideals which based our efforts when we acknowledge that the war was a catastrophe.
Here in the scenes which they loved you have built a loving monument to their memory. We cannot add to their glory, but we and our descendants will be the better for remembering them.
Note: The President spoke at 12:40 p.m. over a nationwide radio and telephone hookup from his summer camp on the Rapidan River."
Herbert Hoover, Radio Remarks on the Dedication of the Cornell University War Memorial Online by Gerhard Peters and John T. Woolley, The American Presidency Project https://www.presidency.ucsb.edu/node/212963