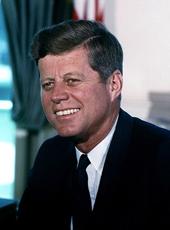 Radio and Television Message to the American People After Returning From Europe.
I THINK every American has reason to be proud of this Nation's reputation and standing in Europe. Most of us are descended from that continent. Some of us still have relatives there. Some of us still have sons or brothers buried on that continent. We have close cultural and intellectual ties. We have long been linked by travel and commerce.
Today I can report an even deeper tie between the people of Europe and the people of the United States. Our steadfast role in the defense of freedom for 18 years, for peace and justice, I think has earned us the abiding trust and respect of the people of Europe. Our willingness to undertake the hard tasks of leadership, to station our soldiers and sailors and airmen far away from home--and I saw some of them in Europe--to assume the burdens of preventing another war, all this which we in America sometimes take for granted and which we think other people take for granted have earned the American people a high reputation and brought us steadfast good will.

This trip was for me a moving experience. I saw the expressions of hope and confidence on the faces of West Berliners 100 miles behind the Iron Curtain. I heard expressions of confidence in the United States from the leaders of Germany and England, Italy and Ireland. And I felt the admiration and affection that their people had for the people of the United States. Above all, I found in every country a deep conviction in our common goals, the unity of the West, the freedom of man, the necessity for peace.
Western Europe is fast becoming a dynamic united power in world affairs. It is not the same Europe that brought our troops twice to war in 40 years. It is not the same Europe that was so dependent upon us 18 years ago. There is still much progress to be made. There will still be disappointments.
But today we can be more confident than ever that the Old World and the New are partners for progress and partners for peace. And so I am happy to be home.
Note: The President's message was recorded on film and tape in the Fish Room at the White House for broadcast at 6:30 p.m. on July 5.
John F. Kennedy, Radio and Television Message to the American People After Returning From Europe. Online by Gerhard Peters and John T. Woolley, The American Presidency Project https://www.presidency.ucsb.edu/node/237118