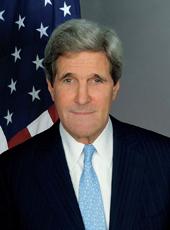 Radio Address to the Nation
Good morning, this is John Kerry.
Three years ago, the President enacted a far-reaching ban on stem cell research, shutting down some of the most promising work to prevent, treat and cure Alzheimers, Parkinsons, diabetes, AIDS and so many other life-threatening diseases.
Those affected by this decision already mark so many hard anniversaries of their own. The day you get a call from a doctor when he brings you the results of a diagnosis and it makes your heart sink. Or the day that people told you that they tried everything possible to make you better – and now, you were all out of options. The day you said goodbye to someone you loved, and all the days that followed that were never quite the same. Marking today's anniversary only adds to the loss and the pain.
Right now, more than 100 million Americans suffer from illnesses that one day could be wiped away with stem-cell therapy. Stem cells could replace damaged heart cells or cells destroyed by cancer, offering a new lease on life to those with a diagnosis that once came with an inevitable death sentence. Stem cells have the power to slow the loss of a grandmother's memory, calm the hand of an uncle with Parkinson's, save a child from a lifetime of daily insulin shots, or permanently lift a best friend from his or her wheelchair.
At this very moment, some of the most pioneering cures and treatments are right at our fingertips, but because of the stem cell ban, they remain beyond our reach.
This is not the way we do things in America. Here in America, we don't sacrifice science for ideology. We are a land of discovery – a place where innovators and optimists are free to dream and explore. Where government encourages creativity and entrepreneurship instead of stifling it. Where we're always searching for the next breakthrough, always pushing the boundaries of our knowledge. And that's why we must lift the ban on stem cell research – and do so immediately. Every day that we wait, more than 3,000 Americans lose their lives to diseases that may someday be treatable because of stem cell research.
We must make funding for this research and other important scientific work a priority in our universities and our medical community. And we must secure more funding for it at agencies like the National Institutes of Health and the National Science Foundation.
Above all, we must look to the future not with fear, but with the hope and the faith that advances in science will advance our highest ideals.
We know that progress has always brought with it the worry that this time, we have gone too far. Believe it or not, there was a time when some questioned the morality of heart transplants. Not too long ago, we heard the same kind of arguments against the biotechnology research that now saves stroke victims and those with leukemia.
People of good will and good sense can resolve the ethical issues without stopping life-saving research. America has long led the world in great discoveries, always upholding the highest standards, with our breakthroughs and our beliefs always going hand-in-hand. And when it comes to stem cell research, we will demand no less.
So to all of you who sit by the bedside of someone you love, losing hope about what the future holds. To those who lie awake at night, wondering whether you'll be around for a best friend's wedding, a daughter's graduation, a grandson's first steps. To those who pray each day for cures that are now beyond our reach – I want you to know that help is on the way.
I want you to hold on, and keep faith, because come next January, when John Edwards and I are sworn into office, we're going to create a new anniversary – one that will be a cause for celebration. We're going to lift the ban on stem cell research. We're going to listen to our scientists and stand up for science. We're going to say yes to knowledge, yes to discovery, and yes to a new era of hope for all Americans.
Thanks for listening.
John F. Kerry, Radio Address to the Nation Online by Gerhard Peters and John T. Woolley, The American Presidency Project https://www.presidency.ucsb.edu/node/216916