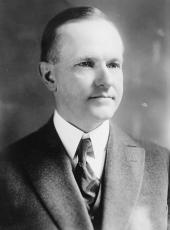 Proclamation—American Forest Week, April 24-30, 1927
By the President of the United States of America
A Proclamation
In accordance with the custom established by my predecessor, I have yearly proclaimed an American Forest Week. I do so again in the belief that no other of our internal problems is of greater moment than the rehabilitation of our forests, now so hopefully begun but needing the strong support of our collective will and intelligence. Through joint arrangement, Canada is observing forest week concurrently with us.
One-fourth of our soil is better suited to timber-growing than anything else. I can not escape the conviction that our industrial and agricultural stability will be strengthened by bringing into full productive use this great empire of land. Although much progress has been made in public forestry and hopeful beginnings in private forestry, we still have a vast aggregate of idle or semi-idle forest land, and another large aggregate of poor farm land that might more profitably grow timber instead of adding to the problem of agricultural overproduction.
Consider what blessings the use of this land for intensive forest culture would bring to our country. Our migratory forest industries would be stabilized and made permanent. Rural industry would be greatly strengthened and vitalized. Agriculture would find in silviculture a strong ally, providing markets for farm produce and for surplus labor. Our farms themselves contain nearly a third of our woodland—an enormous potential farm asset if handled for continuous timber crops. With widespread forest culture, new wealth would spring up for the support of roads, schools, and local government, and the rural regions would enjoy a larger share of the national prosperity. For some of our surplus capital now seeking investment abroad, new outlets would be found in forest production. Our people would then have an assured supply of timber and would see the hills and the waste places reclothed with forests for their pleasure and inspiration.
American Forest Week gives a useful opportunity for taking counsel on what can and should be done to bring these neglected and waiting lands into use. It also gives an opportunity for each citizen to consider his own responsibility in the common task. It is not enough that the Federal and State governments have joined hands with the landowner in the first step toward forest rehabilitation, protection against fire. Every citizen whose thoughtless act may endanger the woods has the obligation of respecting the forest and guarding it from its worst enemy, fire.
Now, Therefore, I, Calvin Coolidge, President of the United States, do hereby designate and set aside as American Forest Week the week beginning April 24 and ending April 30, in this year of 1927; and I do earnestly urge that during that week the thought of all citizens be directed to the need of preventing forest fires and to the measures necessary for the preservation and wise use of our forests. I recommend to the Governors of the several States that they likewise designate this week for special observance, and that where practicable and not in conflict with law or custom, Arbor Day be observed on some day of the same week. I urge that in each State special exercises be held in the schools and that the press and the general public give consideration to the forest needs of their respective commonwealths, to the adequacy of such legislation as may be on their statute books, and to the possible need for further enactments. And I urge that all who own forest lands give consideration to the feasibility of so using them that their benefits may continue in perpetuity.
In witness whereof, I have hereunto set my hand and caused the seal of the United States to be affixed.
Done at the city of Washington this March 5, in the year of our Lord one thousand nine hundred and twenty-seven, and of the Independence of the United States of America the one hundred and fifty-first.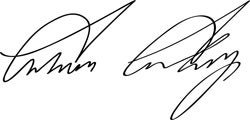 CALVIN COOLIDGE
By the President:
JOSEPH C. GREW, Acting Secretary of State.

Calvin Coolidge, Proclamation—American Forest Week, April 24-30, 1927 Online by Gerhard Peters and John T. Woolley, The American Presidency Project https://www.presidency.ucsb.edu/node/328735