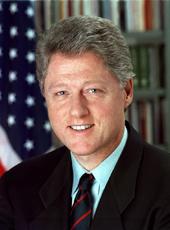 Proclamation 6603—Mental Illness Awareness Week, 1993
By the President of the United States of America
A Proclamation
Almost 50 million Americans have serious emotional disorders or illnesses. The economic and human costs of these disorders are staggering. Treatment expenses and lost productivity cost the United States over one hundred billion dollars a year. The pain and suffering caused by mental illness are immeasurable for the individuals afflicted and their families.
The consequences of untreated mental illnesses and emotional disturbances are clear. Suicide is 30 times more common among people who are clinically depressed than among the general population. Persons with mental illness often live in poverty and are at risk for homelessness and disease. The mentally ill may find themselves in jail or prison, not for any criminal act, but rather because no other facilities are available to respond to psychiatric emergencies.
Research has led to major advances, not only in the development of treatments for mental illnesses, but also in the understanding of the needs of the individuals who live with mental illnesses. With appropriate care and support, many people who have these disorders can live productive and fulfilling lives. Unfortunately, less than one-third of all individuals in need of mental health services actually receive appropriate care. Children, probably the most vulnerable among the mentally ill population, are the least likely to receive care, with less than one-fifth of those in need of services receiving them. The barriers to effective treatment are numerous. Individuals may be unaware that treatment can help them or may be hesitant to seek help for fear of discrimination or ridicule. In many instances, individuals actually lack access to appropriate services. We must work to remove the stigma of mental illness and to educate the public about the availability and effectiveness of mental health treatment.
The Center for Mental Health Services (CMHS), a component of the Substance Abuse and Mental Health Services Administration in the Department of Health and Human Services, was created in 1992 to provide vigorous Federal leadership in the development and delivery of mental health services. CMHS plays a unique role in working with other Federal agencies and departments whose programs and policies affect the lives of the mentally ill, their families, and their communities. CMHS also works closely with State and local governments and the private sector to guarantee continuity, integration of services, and access to comprehensive systems of care. CMHS supports policy studies, evaluations, and assessments on service delivery issues that are critical for Federal, State, and local policymakers as they organize and finance systems of care.
In recognition of the importance of improving the delivery of mental health services and of educating the American public about the needs of individuals with mental illness, the Congress, by Senate Joint Resolution 61, has designated the week of October 3 through October 9, 1993, as Mental Illness Awareness Week.
Now, Therefore, I, William J. Clinton, President of the United States of America, do hereby proclaim the week beginning October 3, 1993, as Mental Illness Awareness Week. I call upon all citizens of the United States to observe this week with ceremonies and activities to increase the Nation's understanding and acceptance of people with mental illness and to encourage recognition of their need for a broad array of treatment services.
In Witness Whereof, I have hereunto set my hand this fifth day of October, in the year of our Lord nineteen hundred and ninety-three, and of the Independence of the United States of America the two hundred and eighteenth.



WILLIAM J. CLINTON
William J. Clinton, Proclamation 6603—Mental Illness Awareness Week, 1993 Online by Gerhard Peters and John T. Woolley, The American Presidency Project https://www.presidency.ucsb.edu/node/227361