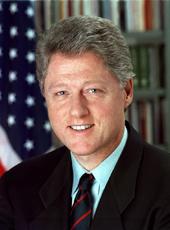 Proclamation 6548—Nancy Moore Thurmond National Organ and Tissue Donor Awareness Week, 1993
By the President of the United States of America
A Proclamation
On April 14, 1993, the promising life of Nancy Moore Thurmond was taken in an auto accident. In the heartbreaking moments after her death, Nancy's parents, Senator Strom Thurmond and his wife Nancy, made the decision that their daughter's organs should be donated to others. Through this selfless act, the Thurmonds redeemed the promise of Nancy Moore Thurmond's youth and helped to sustain the lives of other human beings. In memory of Nancy, we commit ourselves this week to understanding what the donation of organs can mean.
In the history of medicine, few advances have been more awe-inspiring than successful organ and tissue transplants. In recent years we have seen the miracle of terminally ill patients receiving a second chance at life with a new heart, liver, lung, or kidney. We have seen children with leukemia regain their health through bone marrow transplants; we have witnessed the restoration of sight to the blind through new corneas; and we have seen thousands of Americans resuming normal lives after receiving a transplanted organ or tissue. But many others still wait, and many die waiting for a suitable organ to become available.
Today there are more than 30,000 patients on the national transplant waiting list, and a new patient is added to the list every 20 minutes. The need for organs far surpasses the number donated each year. We must increase public awareness of the successes of transplantation and the urgent need for increased donation. The American public needs to know that by completing an organ donor card and carrying it, and by making their families aware of their wishes to donate, they may give the gift of life to others.
Americans are a caring and giving people. Many Americans who have lost their loved ones in tragic accidents have found some measure of comfort in knowing that despite their loss, others may live. The Thurmond family can take solace in the knowledge that their beautiful daughter, Nancy Moore Thurmond, gave life to others.
To honor Nancy Moore Thurmond, and to focus public attention on the desperate need for organ donors, the Congress, by Senate Joint Resolution 66, has designated the week beginning April 18, 1993, as "Nancy Moore Thurmond National Organ and Tissue Donor Awareness Week" and has authorized and requested the President to issue a proclamation in observance of this week.
Now, Therefore, I, William J. Clinton, President of the United States of America, do hereby proclaim the week of April 18 through April 24, 1993, as Nancy Moore Thurmond National Organ and Tissue Donor Awareness Week. I urge all health care professionals, educators, the media, public and private organizations concerned with organ donation and transplantation, and all Americans to join me in supporting this humanitarian action. In the memory of their loved ones, and in the life they have shared with others, Nancy Thurmond and all other organ donors will live on.
In Witness Whereof, I have hereunto set my hand this twenty-third day of April, in the year of our Lord nineteen hundred and ninety-three, and of the Independence of the United States of America the two hundred and seventeenth.



WILLIAM J. CLINTON
William J. Clinton, Proclamation 6548—Nancy Moore Thurmond National Organ and Tissue Donor Awareness Week, 1993 Online by Gerhard Peters and John T. Woolley, The American Presidency Project https://www.presidency.ucsb.edu/node/227427