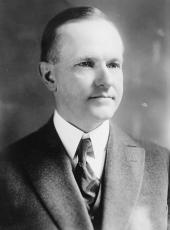 Proclamation 1855—Thanksgiving Day, 1928
By the President of the United States of America
A Proclamation
The season again approaches when it has been the custom for generations to set apart a day of thanksgiving for the blessings which the giver of all good and perfect gifts has bestowed upon us during the year. It is most becoming that we should do this, for the goodness and mercy of God which have followed us through the year deserve our grateful recognition and acknowledgment. Through His Divine favor peace and tranquillity have reigned throughout the land; He has protected our country as a whole against pestilence and disaster and has directed us in the ways of National prosperity. Our fields have been abundantly productive; our industries have flourished; our commerce has increased; wages have been lucrative, and comfort and contentment have followed the undisturbed pursuit of honest toil. As we have prospered in material things, so have we also grown and expanded in things spiritual. Through divine inspiration we have enlarged our charities and our missions; we have been imbued with high ideals which have operated for the benefit of the world and the promotion of the brotherhood of man through peace and good will.
Wherefore, I, Calvin Coolidge, President of the United States, do hereby set apart Thursday, the twenty-ninth day of November next as a day of general thanksgiving and prayer, and I recommend that on that day the people shall cease from their daily work, and in their homes and in their accustomed places of worship, devoutly give thanks to the Almighty for the many and great blessings they have received, and seek His guidance that they may deserve a continuance of His favor.
In Witness Whereof, I have hereunto set my hand and caused the seal of the United States to be affixed.
Done at the City of Washington, this 23d day of October, in the year of our Lord One thousand Nine Hundred and Twenty-eight, and of the Independence of the United States, the One Hundred and Fifty-third.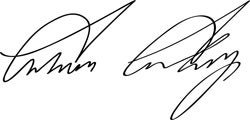 CALVIN COOLIDGE
Calvin Coolidge, Proclamation 1855—Thanksgiving Day, 1928 Online by Gerhard Peters and John T. Woolley, The American Presidency Project https://www.presidency.ucsb.edu/node/206762