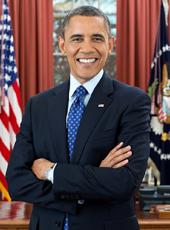 Press Release: White House Communications and Press Secretary Positions Announced
Washington – President-elect Barack Obama today announced the following White House staff: Ellen Moran, Director of Communications; Robert Gibbs, Press Secretary; and Dan Pfeiffer, Deputy Director of Communications.
President-Elect Obama said, "These individuals will fill essential roles, and bring a breadth and depth of experience that can help our administration advance prosperity and security for the American people. This dedicated and impressive group of public servants includes longtime advisors and a talented new addition to our team, and together we will work to serve our country and meet the challenges of this defining moment in history."
The White House Staff Announcements are below:
Ellen Moran, Director of Communications

Moran currently serves as executive director of EMILY's List, where she oversees the national staff and charts the overall strategic direction of the organization. This was Moran's second tenure at EMILY's List, rejoining the organization from the AFL-CIO where she coordinated Wal-Mart corporate accountability activities and served in the Political Department. In 2004, she took a leave of absence from the AFL-CIO to direct independent expenditures for the Democratic National Committee, managing placement of presidential advertising and directed television, radio, mail, and phoning efforts in 20 states. In 2000, Moran directed the Democratic Congressional Campaign Committee's $50 million issue advocacy campaign. Moran's political experience includes managing campaigns for governor, U.S. Senate, and U.S. House; working on the national campaign staff of Tom Harkin's 1992 presidential campaign; helping plan both Clinton inaugurals; and conducting international democracy work in Indonesia for the U.S. Agency for International Development. In 1993, Moran designed EMILY's List's campaign staff training program and served as its first director. Moran also oversaw EMILY's List's first foray into voter mobilization in 1994. A native of Amherst, Massachusetts, Moran holds a degree in political science and English literature from Wheaton College.
Robert Gibbs, Press Secretary

Gibbs, a native of Auburn, Alabama and a graduate of North Carolina State University, began working with President-Elect Obama in April 2004 serving as Communications Director for his United States Senate race and later as his Senate Communications Director. Gibbs held the position of Communications Director for Obama's presidential campaign until becoming Senior Strategist for Communications and Message during the general election. Earlier in his career, Gibbs served as Communications Director for Senator Fritz Hollings and worked on Senator Debbie Stabenow's 2000 Senate campaign. He also served as press secretary for the Democratic Senatorial Campaign Committee and worked for Senator John Kerry's presidential campaign. Gibbs lives in Alexandria, Virginia with his wife, Mary Catherine, and their five-year-old son, Ethan.
Dan Pfeiffer, Deputy Director of Communications

Pfeiffer currently serves as the Communications Director for the Presidential Transition Team. He began on Obama's presidential campaign in January 2007 as the traveling press secretary before returning to Chicago to manage the press operation as Communications Director. Prior to the Obama campaign, Pfeiffer worked as Senator Evan Bayh's Communications Director, Senator Tom Daschle's Deputy Campaign Manager in 2004 and the Communications Director on Senator Tim Johnson's reelection in 2002. He has also worked for the Democratic Governors Association and the Gore-Lieberman campaign.
Barack Obama, Press Release: White House Communications and Press Secretary Positions Announced Online by Gerhard Peters and John T. Woolley, The American Presidency Project https://www.presidency.ucsb.edu/node/285400