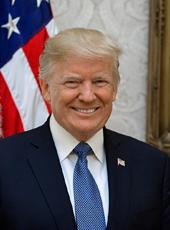 Press Release - What They Are Saying...Praise for Former Governor Rick Perry as Secretary of Energy
Spencer Abraham, former Energy Secretary:
"Rick Perry has background running a big bureaucracy, the state of Texas. I think he'll do a great job." (New York Times)
Bill Richardson, former Energy Secretary and former Governor of New Mexico:
"Governor Perry is a sound choice, because you need a strong leader with political stature and a megaphone for the job, and Rick has both." (New York Times)
House Speaker Paul Ryan (R-WI):
"Governor Perry's record of job creation and work to help unleash America's energy potential makes him a great fit to lead @ENERGY" (Twitter)
U.S. Sen. Ted Cruz (R-TX):
"Gov. Perry will make a terrific Secretary of Energy. For 14 years, he led the State of Texas, and with low taxes, restrained spending, and limited regulation, Texas became one of the greatest economic powerhouses in the world. His executive experience across diverse policy areas makes him qualified to run just about any federal agency. Gov. Perry is an exceptional pick to head the Department of Energy, and after presiding over the nation's number one producer of oil and natural gas, and one of the nation's leaders in wind, solar, and nuclear energy, he understands the importance of our country's energy resources not only to our economy, but also to our national security. I am confident that Gov. Perry will be an aggressive champion for opening more lands to exploration and working to reduce our dependence on foreign energy sources. I enthusiastically support his nomination as Secretary of Energy."
U.S. Sen. Lamar Alexander (R-TN) chairman of the U.S. Senate Appropriations Subcommittee on Energy and Water Development and is a member of the U.S. Senate Committee on Energy and Natural Resources:
"Rick Perry is a first class public servant. I have known and worked with him for years. I look forward to learning more about his plans for supporting energy research, strong national laboratories and supercomputing that help give America its competitive edge in creating jobs."
U.S. Sen Jim Inhofe (R-OK):
"Rick Perry is an excellent choice to lead the Department of Energy. Perry understands the abundance of our domestic energy resources and what it takes to power our complex and growing economy. I am confident that under his leadership, the DOE will be right sized and focused intently on its twin goals of national security and energy independence. American economic dominance cannot be achieved without our continued responsible use of natural gas, oil, coal, and nuclear resources. I congratulate my good friend Rick Perry on his nomination and look forward to working with him."
Salo Zelermyer, former Senior Counsel at the Energy Department:
"It is indeed possible to successfully balance appropriate environmental regulations with domestic energy production and use.
"During his time in office, Perry embodied the type of 'all of the above' approach to U.S. energy production that many have advocated on both sides of the aisle. Rick Perry's Texas was not only a world leader in oil and gas production; it was also a global leader in wind power and renewable energy investment. This approach is a big reason Texas experienced such enormous job growth during Perry's tenure." (Washington Post)
T. Boone Pickens:
"Rick Perry is a friend. He was a great Texas governor, and I believe he will be a great Secretary of Energy.
"Believe me, the man understands energy. He's been a long-serving Texas governor who has witnessed first-hand what natural gas and oil mean to the state and national economies and the workforce.
"He also presided over Texas during a time in which deregulation and transmission projects enabled wind energy production in the state to grow from 184 megawatts of installed capacity in the year 2000 to over 14,000 megawatts at the end of 2014. Texas continues to be the largest producer of wind energy with now over 17,700 megawatts of installed capacity followed by Iowa with 6,200 megawatts of wind energy.
"He understands what happens to the oil and gas industry with too much government regulation and he understands how important domestic production is to our economy and our national security."
Tom Kiernan, CEO of the American Wind Energy Association:
"He increased the ambition of the state's Renewable Energy Standard, directed state funds to innovative wind energy R&D initiatives, and created a 'Competitive Renewable Energy Zone' that helped expand transmission of renewables, bringing clean wind energy from rural communities to new state markets." (Science Mag)
Larry Faulkner, professor of chemistry and president emeritus of the University of Texas in Austin:
"I found him to be interested in scientific research and technical innovation and to be willing to support investment in them. His interest was usually driven by the possibilities for economic opportunity for the state, which is not surprising for a governor." (Science Mag)
Ken Kimmell, President of the Union of Concerned Scientists:
"As governor of Texas, Mr. Perry saw the job creation and business opportunity provided by clean energy, helping to turn Texas into the national leader in wind power. In fact, he increased the ambition of the state's Renewable Energy Standard, directed state funds to innovative wind energy R&D initiatives, and created a 'Competitive Renewable Energy Zone' that helped expand transmission of renewables, bringing clean wind energy from rural communities to new state markets.
"We hope as DOE secretary, Governor Perry builds on the successful work currently underway at the agency in areas like grid modernization, energy efficiency, and clean energy finance. Most important is that he supports the agency's critical work on clean energy R&D, which has helped create jobs by improving the cost and performance of renewable energy technologies, and help develop and commercialize new, innovative clean energy technologies."
Herman Cain:
"His 14-year track record governing the state of Texas - with its aggressive and smart use of natural resources and its general tendency to avoid crony capitalism - has established the state as an economic model for the rest of the nation."
George P. Bush, Texas Land Commissioner:
Congrats to Governor Perry for being nominated as Energy Sec--as Texans we know he'll fight to return sensible policy making to the States. (Twitter)
David McIntosh, Club for Growth President:
"Rick Perry will be a strong advocate for free-market energy policies, and the most important pro-growth step he could take at the Energy Department would be to fulfill his 2012 campaign pledge to eliminate it. The DOE is little more than the government's own venture capital firm for energy-related activities, and it's time for the cronyism end. Governor Perry has a prime opportunity to serve taxpayers by closing its doors."
Matt Schlapp, American Conservative Union Chair:
"Gov. Rick Perry is our kind of leader for the Dept of Energy. American energy will fuel an American jobs resurgence."
Jim DeMint, Heritage Foundation President:
"Governor Perry's commitment to free-markets, limited government and a stronger America, make him an exceptional choice to head the Department of Energy. While the department plays a critical role in our nuclear weapons program, its vast loan programs, crippling regulatory actions, and market interventions represent the federal government overreach that Americans sharply rejected in November.
"For well over a decade, Governor Perry successfully led the state of Texas - one of the world's largest economies - with a confident conservative vision that created millions of new American jobs.
"I am confident Governor Perry will fight to keep America's nuclear deterrent strong while also reining in the department's overreaches - allowing Americans to once again determine their own energy futures."
Donald J. Trump, Press Release - What They Are Saying...Praise for Former Governor Rick Perry as Secretary of Energy Online by Gerhard Peters and John T. Woolley, The American Presidency Project https://www.presidency.ucsb.edu/node/319918