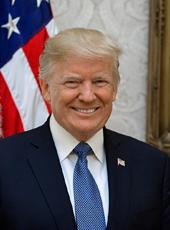 Press Release - What They Are Saying...Leaders Praise the Selection of Vincent Viola to Serve as Secretary of the Army
General (Ret.) Ray Odierno, former Chief of Staff of the Army:
"During these uncertain and complex times we need leaders of great character to lead our military services. I know of no one more qualified and dedicated to lead our great Army than Vinnie Viola. A West point graduate and long time supporter of our soldiers, he has demonstrated a unique capability to build innovative and agile teams. Vinnie will bring a wealth of business experience and military understanding to this critical national security position--an inspiring choice."
General (Ret.) Keith Alexander, former Director of the National Security Agency:
"I would like to express my strong support for President-elect Trump's nomination of Vinnie Viola for the position of Secretary of the Army. Vinnie has been a leader, innovator and change agent throughout his career. He was an early and strong supporter of the Army's Cyber Institute. He has extensive knowledge of the cyber threat to our nation and is well prepared to lead our Army to counter this and other challenging threats our Nation faces."
U.S. Senator Chuck Schumer (D-NY):
"I've known Vinnie Viola for a over decade, and his dedication to the @USArmy is second to none." (Twitter)
Bob Greifeld, CEO, Nasdaq:
"I have known Vinnie for more than 20 years and he is a true patriot. He is someone who symbolizes our core American ideals of freedom and prosperity. From his humble beginnings to his West Point appointment to his service with the 101st Airborne Division to his entrepreneurial business spirit, the U.S. Army will benefit greatly from his dedication, leadership and passion for this country."
Ken Langone, co-founder of Home Depot:
"Vinnie Viola loves America and he loves his fellow soldiers. His experience in the military and his success in business make him the kind of leader the Army needs to be effective in protecting and defending our nation. He has a prolific track record as an innovator who gets things done. In nominating Vinnie as his choice for Secretary of the Army, President-elect Trump has chosen the right leader for our nation's soldiers."
Karen Greenberg, Director of the Center on National Security at Fordham Law School and author of Rogue Justice: The Making of the Security State:
"The nomination of Vincent Viola is a reassuring one. Mr. Viola is a free thinker as well as a patriot. He has a deep understanding of global resources, a fair-minded approach to understanding complex issues, and an appreciation for the work of all of the branches of the armed services. His interests range from education to technology, from the military to the Middle East. A West Point graduate, he is well-informed across a spectrum of ideas and approaches to American foreign and military policy, preparing him well to make informed and thoughtful decisions."
Dick Grasso, former Chairman and CEO, New York Stock Exchange (1995-2003):
''I have been privileged to call Vinnie Viola a dear friend since we began working together almost twenty years ago when he served as Chairman, New York Mercantile Exchange, and I was Chairman of The New York Stock Exchange. While the consummate professional and natural leader, Vinnie's greatest leadership of the NYMEX came in the wake of the terrorist attacks of 9/11. He was faced with the almost impossible task of restoring trading in a building which was only steps from the fallen twin towers. It was clear that his education at West Point, and his leadership skills from active duty service would accept nothing less than complete restoration of trading no matter the challenges presented. He worked 24/7 with city and state officials and his private sector partners to ensure a prompt resumption of trading which I was honored to attend. As a graduate of West Point, he presided, posted the colors, presented our national anthem, and credited everyone but himself for this incredible feat. Vinnie's love of our nation and those who serve is simply remarkable. If confirmed, he will make an outstanding Secretary of the Army."
Bruce Hoffman, a senior fellow at the Combating Terrorism Center:
"...Trump's nomination of Viola is an 'inspired pick.' He was a driving force in both forming and funding the center, and was motivated by his experiences helping colleagues at the New York Mercantile Exchange evacuate from lower Manhattan after the Sept. 11 attacks, Hoffman said.
"'He was always in the background there, but it was never about him,' Hoffman said of Viola's influence on the West Point center. 'He imparted his wisdom on a one-to-one basis, but he was not someone who was up that mic and or the dais. It was never about him.'" (Washington Post)
Donald J. Trump, Press Release - What They Are Saying...Leaders Praise the Selection of Vincent Viola to Serve as Secretary of the Army Online by Gerhard Peters and John T. Woolley, The American Presidency Project https://www.presidency.ucsb.edu/node/320561