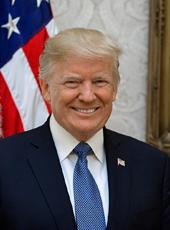 Press Release - What They Are Saying: President-elect Donald J. Trump's CIA Director Garners Praise
(WASHINGTON) - Statements of support from elected officials and the intelligence community came pouring in for President-elect Donald J. Trump's announcement that he intends to nominate national security stalwart Congressman Mike Pompeo (R-KS) as Director of the Central Intelligence Agency of the United States.
Here is what reports are saying:
Wichita Post
"These guys are going to get tougher on terrorists, which I think is a very good thing and I think was one of the key issues of the campaign that people didn't feel safe at home or abroad. You're putting in place a very strong, 'tough on terrorism' man to head the CIA.
"Mike is smart. He's tough. He will do an awesome job. It's a great honor to have a Kansan nominated or put forward for a position like that. And I think that's a wonderful pick by the incoming Trump administration," said Gov. Sam Brownback.
Kansas Sen. Pat Roberts, former chairman of the Senate Intelligence Committee,
called Pompeo a "good and wise selection." Pompeo's military and private sector experience fit "with the demands of a CIA Director. Since he began his service on the House Permanent Select Committee on Intelligence, intelligence issues have become his passion."
Rep. Lynn Jenkins, a Kansas Republican who represents Topeka, says, "He's authentic and real and he's going to tell you exactly what he thinks without mincing words every single time."
"He's an aggressive guy. And that tenacity is going to serve him very well in his role as CIA director," said Kansas State Senator Michael O'Donnell, a Wichita Republican. "My country's going to be safer with Mike Pompeo as director of the CIA."
"Congressman Pompeo has served Wichita and Kansas well for a number of years on Capitol Hill. We wish him nothing but the best in his new role serving the country," Philip Ellender, president of government & public affairs for Koch Companies Public Sector.
The Weekly Standard
"A cursory glance at his biography shows he's eminently qualified."
"Not only is Pompeo qualified for CIA director, he would represent a welcome change of direction from an Obama administration marked by catastrophic intelligence failures."
The Washington Post
Mike Pompeo, a Kansas congressman, is a West Point graduate and tea party ally.
He has earned a reputation as a serious student of national security issues who finished first in his class at the U.S. military academy at West Point, served as a cavalry officer in the Army and earned a law degree from Harvard.
The New York Times
Mr. Pompeo, a congressman from Kansas, gained prominence for his role in the House investigation into the 2012 attack on the American diplomatic compound in Benghazi, Libya.
Representative Adam B. Schiff of California, the top Democrat on the House Intelligence Committee, praised Mr. Pompeo as "bright and hard working."
"He is someone who is willing to listen and engage, both key qualities in a C.I.A. director," Mr. Schiff said.
CNN
Pompeo has built a reputation as a stalwart conservative since starting in 2011 in the House -- opposing Obamacare, supporting the federal government shutdown and serving as a member of the House panel that investigated the Benghazi attack.
NBC News
Rep. Mike Pompeo [the Kansas congressman Donald Trump picked to lead the CIA, is a former Army officer and Harvard Law School graduate who] … is widely respected within the intelligence community for his intellect and his low key, analytical manner behind closed doors.
Intelligence officials regard Pompeo, who has been regularly interacting with them as a member of the House Permanent Subcommittee on Intelligence, as a savvy consumer of their product who respects the agency's role.
"One of the most respected voices in the House of Representatives on national security issues, Mike will undoubtedly develop a close working relationship with Congress in his new post," said Rep. Devin Nunes (R.-Calif.) chairman of the House Intelligence Committee.
Bloomberg News
Pompeo is a "serious man" who carefully studies the issues he is responsible for, former Central Intelligence Agency Director Michael Hayden said on Friday. "When I saw the choice, I was heartened."
Donald J. Trump, Press Release - What They Are Saying: President-elect Donald J. Trump's CIA Director Garners Praise Online by Gerhard Peters and John T. Woolley, The American Presidency Project https://www.presidency.ucsb.edu/node/319689