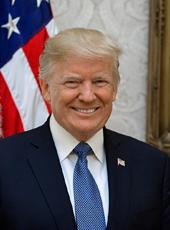 Press Release - What They Are Saying: Economists on Steven Mnuchin
Washington, DC – Prominent economists are praising President-elect Donald Trump's choice of Steven Mnuchin to lead the U.S. Department of the Treasury: 
"Steven Mnuchin is a wonderful choice for Treasury Secretary.  He has a great understanding of finance, markets, and housing.  He is committed to tax reform that will get our economy growing, create jobs, and make America the best place to do business.  I urge Congress to confirm him as quickly as possible so he can get to work for the American people." – Dr. Arthur B. Laffer
"Steven Mnuchin is an excellent choice to lead the Treasury and further the Administration's goal of higher economic growth. His knowledge and skills in financial matters, gained from years of practical experience, are essential to bringing needed tax and regulatory reform proposals into action.  I recommend that the Senate confirm him as soon as possible." – John B. Taylor, Former Under Secretary of the Treasury and Professor of Economics, Stanford University
"The Treasury Department needs to lead the Administration's economic growth agenda that is so essential to promoting broad-based prosperity. With his financial market and business experience, Steven Mnuchin is well-suited to navigate the path to the pro-growth tax and financial regulation reform central to that agenda. The Senate should confirm him as expeditiously as possible to facilitate this vital work on behalf of all Americans." – Dr. Michael Boskin, Hoover Institution
"The American people are fortunate that Steven Mnuchin has agreed to be considered for the position of Treasury Secretary. His broad nuts-and-bolts experience, ranging from Goldman Sachs to Hollywood, has shown him that tax and regulatory reform will increase incentives for work and investment." – Diana Furchtgott-Roth, George Washington University
"Steven Mnuchin brings important financial and business experience to Treasury.  He is committed to a policy pivot toward growth, as evidenced by his support for tax reform and financial regulatory reform.  I urge the Senate to confirm him to give the administration's economic plan the push it needs." – Dr. Glenn Hubbard, Columbia University
"Steven Mnuchin understands that business needs clear, simple rules to function well. Therefore, he is in favor of simplifying the tax code and also reducing the regulatory burdens on business and financial institutions.  These policies will help restart the economy and lead to sustained growth in jobs and incomes." – Dr. Paul Rubin, Emory University
"The insights that Steven Mnuchin has gained from his extensive private sector experience will be invaluable to driving forward the reforms needed to boost US growth." – Amy Smith, Former OMB Chief Economist
"Steven Mnuchin is an excellent choice for Treasury Secretary.  He has shown a deep understanding of financial markets, and is committed to regulatory and tax reform that would improve incentives for business to prosper. He would play a strong role in implementing the administration's policies for restoring economic growth in the United States. I strongly urge the Senate to confirm him without delay." – Dr. Thomas Stoker, MIT
"America's most urgent domestic problem is sluggish economic growth and its ramifications, including low wage growth and insufficient resources for infrastructure and investment needs. Steven Mnuchin recognizes major tax reform is critical to solving the growth problem and reestablishing American economic exceptionalism.  I hope the Senate confirms him promptly."  – Dr. Richard Vedder, Ohio University
"The United States needs a Treasury Secretary who understands economic growth and job creation, and Steve Mnuchin is that man.  He has created American companies and created American jobs, yet comes to Washington not as an ideologue but as a pragmatist looking for partners to reform taxes and regulations so that work and entrepreneurship are rewarded like never before. I urge Congress to confirm him and work with him right away." - Dr. Tim Kane, Hoover Institution
"Steven Mnuchin is eminently qualified to be US Treasury Secretary.  His knowledge of the complex financial system that underpins the US and world economy is without question and is built on one of the best financial records of his generation.  His stewardship of the Treasury department will enable and accelerate Health Savings Accounts to benefit all Americans.  To unleash the US economy with creditable, innovative and data-driven strategy, the US can hardly do better than benefit from Mnuchin's vast experience and vision.  I urge the Senate to confirm him quickly to move the country forward." – Dr. Stephen T. Parente, University of Minnesota
"Steven Mnuchin will be a fantastic Treasury Secretary.  He has decades of experience in financial markets, and is an authority on tax and regulatory policy as well.  He is steady and nonpartisan, and will serve his country well. I urge Senators of both parties to support him enthusiastically." – Kevin Hassett, American Enterprise Institute.
"Steven Mnuchin has committed to reduce tax rates for job creators, which will provide a much needed economic boost for the hardworking taxpayers of America.  Furthermore, he embodies a combination of free-market policy positions, clearly evident expertise of the business world, and a sunny, can-do attitude about the incoming administration's desire to cut through the thicket of red tape that currently slows job creation."   – Jonathan Williams, American Legislative Exchange Council
"Steven Mnuchin is an outstanding choice for Treasury Secretary. It is critical to have a Treasury Secretary who sees the importance of tax and regulatory reform as a mechanism for greater economic growth. The Senate should quickly confirm him for this important cabinet position." – Dr. Richard V. Burkhauser, Cornell University
"Steven Mnuchin is a valuable choice as Secretary of Treasury to strengthen the United States' position in the international economy.  His diverse private sector experience represents American economic power, opportunity and purpose around the world. His confirmation is vital to restoring respect for U.S. economic policy." – Daniel Heath, Institute of International Economic Law, Georgetown University Law Center
"I am happy to voice my strong support for the confirmation of Steven Mnuchin as Treasury Secretary. Time and time again, over his extensive career in all matters of finance and financial markets, Steven has overcome challenges and obstacles swiftly, with perseverance and above all, grace. He is a strong advocate of pro-growth tax reforms that will reignite the economy, worker wages, living standards and make America the #1 worldwide investment destination.  I strongly urge a swift confirmation of Steven Mnuchin to the role he so genuinely deserves." – Larry Kudlow
Donald J. Trump, Press Release - What They Are Saying: Economists on Steven Mnuchin Online by Gerhard Peters and John T. Woolley, The American Presidency Project https://www.presidency.ucsb.edu/node/243476