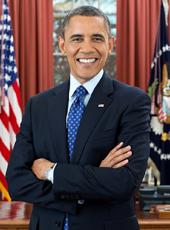 Press Release: Vice President-Elect Biden Announces Key Communications Staff for the Vice President's Office
Washington -- Vice President-Elect Joe Biden today announced the following staff for the Office of the Vice President: Jay Carney, Assistant to the Vice President and Director of Communications; Elizabeth Alexander, Press Secretary to the Vice President; and Annie Tomasini, Deputy Press Secretary to the Vice President.
"This talented group will bring a tireless work ethic and dedication to the Obama-Biden Administration," said Vice President-elect Joe Biden. "I have long admired Jay Carney's astute understanding of national affairs as well as foreign policy matters. I am certain that his counsel and leadership will be invaluable in the years to come. Elizabeth Alexander brings energy and broad experience in communications, most recently leading my press shop in the Senate and on the Foreign Relations Committee. Annie Tomasini has been an integral and loyal part of the press operations in my Senate office and recent campaigns and I look forward to having her continue on in my office."
The Office of the Vice President-elect's Communications Staff Announcements are below:
Jay Carney, Assistant to the Vice President and Director of Communications

Jay Carney has been the Washington Bureau Chief for TIME Magazine since September 2005, overseeing TIME's political and national coverage, writing stories on politics and policy, and contributing regularly to TIME.com's political blog, "Swampland." Carney has had an extraordinary 20-year career at TIME. He was in Havana when Mikhail Gorbachev visited in 1989 and on the first plane of journalists into Panama for the U.S. invasion later the same year. He served as a correspondent in TIME's Moscow Bureau for three years, from 1990-1993, covering the collapse of the Soviet Union. Since joining TIME's Washington bureau in 1993, Carney has twice served as White House correspondent. On September 11, 2001, he was one of a handful of reporters who were aboard Air Force One with President Bush. Prior to joining TIME, he was a reporter for The Miami Herald.
A native Virginian, Carney earned his Bachelor's Degree in Russian and Eastern European Studies from Yale University. He and his wife, Claire Shipman, live in Washington, D.C., with their son and daughter.
Elizabeth Alexander, Press Secretary to the Vice President

Elizabeth Alexander began working for Vice President-elect Biden in 2006, first as Press Secretary and then as Communications Director in his Senate office and for the Senate Foreign Relations Committee. Previously, Alexander served as Press Secretary for the United Nations Foundation, creating media campaigns to highlight UN causes around the world. During the 2004 general election campaign, she traveled the country as DNC Chairman Terry McAuliffe's press secretary. During the 2004 primary campaign, she served as Rep. Dick Gephardt's South Carolina press secretary. Prior, Alexander was Rep. Adam Schiff's (D-CA) Communications Director and Deputy Press Secretary for U.S. Senator Chuck Schumer (D-NY).
Alexander hails from Cleburne, Texas, and graduated with a Bachelor's Degree in Political Science from Texas A&M University. She will soon receive her J.D. from the Georgetown University Law Center.
Annie Tomasini, Deputy Press Secretary to the Vice President

Annie Tomasini currently serves as Deputy Press Secretary to the Vice President-elect on the Obama-Biden Transition Team. Prior to her service at Transition, she worked in the Chicago headquarters for the Obama Presidential Campaign after leaving Senator Biden's personal office Senate staff, where she served as Press Secretary. Prior to her Senate employment, she held several positions with Vice President-elect Biden for his 2008 primary campaign, including his National Deputy Press Secretary and Iowa Press Secretary. Before moving to Washington, she worked for four years as a senior account executive at a Boston-based communications firm, where she provided public relations and public affairs services.
A native of Boston, Massachusetts, Tomasini is a graduate of the Boston Latin School and earned her Bachelor's Degree in Political Science from Boston University.
Barack Obama, Press Release: Vice President-Elect Biden Announces Key Communications Staff for the Vice President's Office Online by Gerhard Peters and John T. Woolley, The American Presidency Project https://www.presidency.ucsb.edu/node/285355