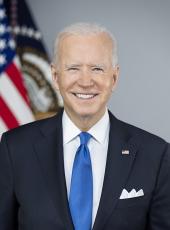 Press Release - Readout of Xavier Becerra, Vivek Murthy and Marcella Nunez-Smith's Meeting with Interfaith Leaders on COVID-19 and Vaccinations
U.S. Health and Human Services Secretary-designate Xavier Becerra, U.S. Surgeon General-designate Dr. Vivek Murthy, and COVID Equity Task Force Chair-designate Dr. Marcella Nunez-Smith today joined clergy and faith leaders for a virtual conversation on addressing the COVID-19 pandemic and encouraging widespread vaccine uptake across the country.
Becerra, Murthy and Nunez-Smith thanked the participants for leading their faith communities through such a challenging, painful, and uncertain time and committed to ongoing partnership with them in the administration to ensure people of all faiths have access to the public health information and resources they need, especially regarding COVID-19 vaccines. They expressed their belief that, in order to rebuild trust and strengthen our sense of community during this crisis, partnership with faith leaders is critical, as they are trusted leaders and messengers for millions of people across America. They emphasized President-elect Biden's commitment to ensure vaccines are distributed safely, equitably, and as quickly as possible, as well as their view that it is important to listen to these faith communities so we can ensure our federal health response is most effective. They also encouraged the faith leaders to continue partnering together on underlying health issues beyond COVID-19, so we can extend efforts to ensure that all members of their communities can get the care they need.
The faith leaders shared with Becerra, Murthy, and Nunez-Smith the challenges their communities are facing with regard to vaccine access, messaging, and hesitancy, including language, cultural, and regional barriers that must be overcome. They committed to working with the administration to help make sure the best information is available and effectively delivered to their constituencies, including the importance of utilizing the vaccine to advance the common good. They expressed a shared commitment to serving as trusted messengers and working with the Biden-Harris administration in an ongoing manner to develop the right messages and plans to get their constituencies the care they need.
Participants in the meeting included:
Jacqui Burton, President of the Conference of National Black Churches
Richard Coll, Executive Director of the Department of Justice, Peace and Human Development, US Conference of Catholic Bishops
Rabbi Moshe Hauer, Executive Vice President, Orthodox Union
Walter Kim, President, National Association of Evangelicals
Rabbi Jay Kornsgold, Treasurer of the Rabbinical Assembly
Bettina Krause, Director of Government Relations, Seventh-day Adventist World Headquarters
Mohamed Magid, Imam, ADAMS Center
Rev. Carlos Malave, Executive Director, Christian Churches Together
Sr. Donna Markham, President and CEO, Catholic Charities USA
Rev. Gabriel Salguero, President, National Latino Evangelical Coalition
Mukesh Swaroop, Director of Government Relations, BAPS
Arshia Wajid, Founder and Board Member, American Muslim Healthcare Professionals
Jim Wallis, Founder, Sojourners, and Co-convener, Circle of Protection
Joseph R. Biden, Press Release - Readout of Xavier Becerra, Vivek Murthy and Marcella Nunez-Smith's Meeting with Interfaith Leaders on COVID-19 and Vaccinations Online by Gerhard Peters and John T. Woolley, The American Presidency Project https://www.presidency.ucsb.edu/node/347509